DF Studio's powerful and streamlined metadata tools offer numerous options for organizing and filtering your assets. One of the most intuitive methods involves using badges.
Badges allow you to tag images with visual icons that show up right on the thumbnail of the image and open up even more functionality within your Projects and Collections. We can help you fully customize the badge options with the labels and colors of your choice so you can build the workflow that works best for you.
Because badge information is saved in the metadata of the account, it will stick with the asset no matter where it appears. If you move the image to another Project or add it to a Collection, that badge will be visible and available for filtering there as well.
Badge information saved to the image metadata is unique to DF Studio and doesn't overwrite any other existing metadata that may be present.
The display of badges can be toggled on/off using the button in the bottom-right corner of the central proofsheet panel. See Customize the DF Studio Interface for more info.

If you don't have Badges enabled in your account or you'd like to customize the existing badge options, reach out to DF Studio Support to get that rolling.
Working with Badges
Badging images is as easy as making any other metadata update. In the Metadata tab of the Inspector panel, you'll see the badges checkbox with the list of options you have available.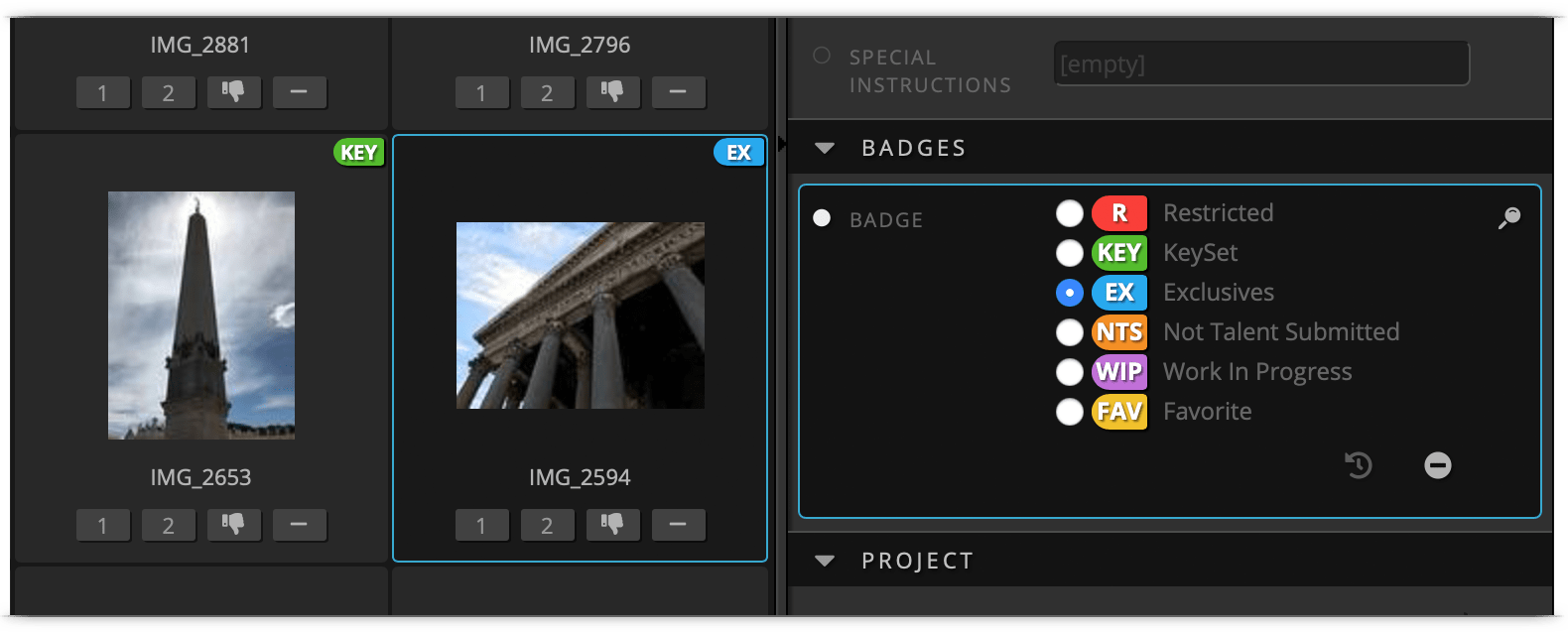 Once a badge has been selected and the update is saved, it will be visible on the thumbnail of the image in any Project/Collection in which it appears. You'll also see the badge filtering options at the top of the center provide a live count of how many badged images there are for each. Clicking on one or more of those buttons will filter the proofsheet down to only show the images that fit the badge criteria you set.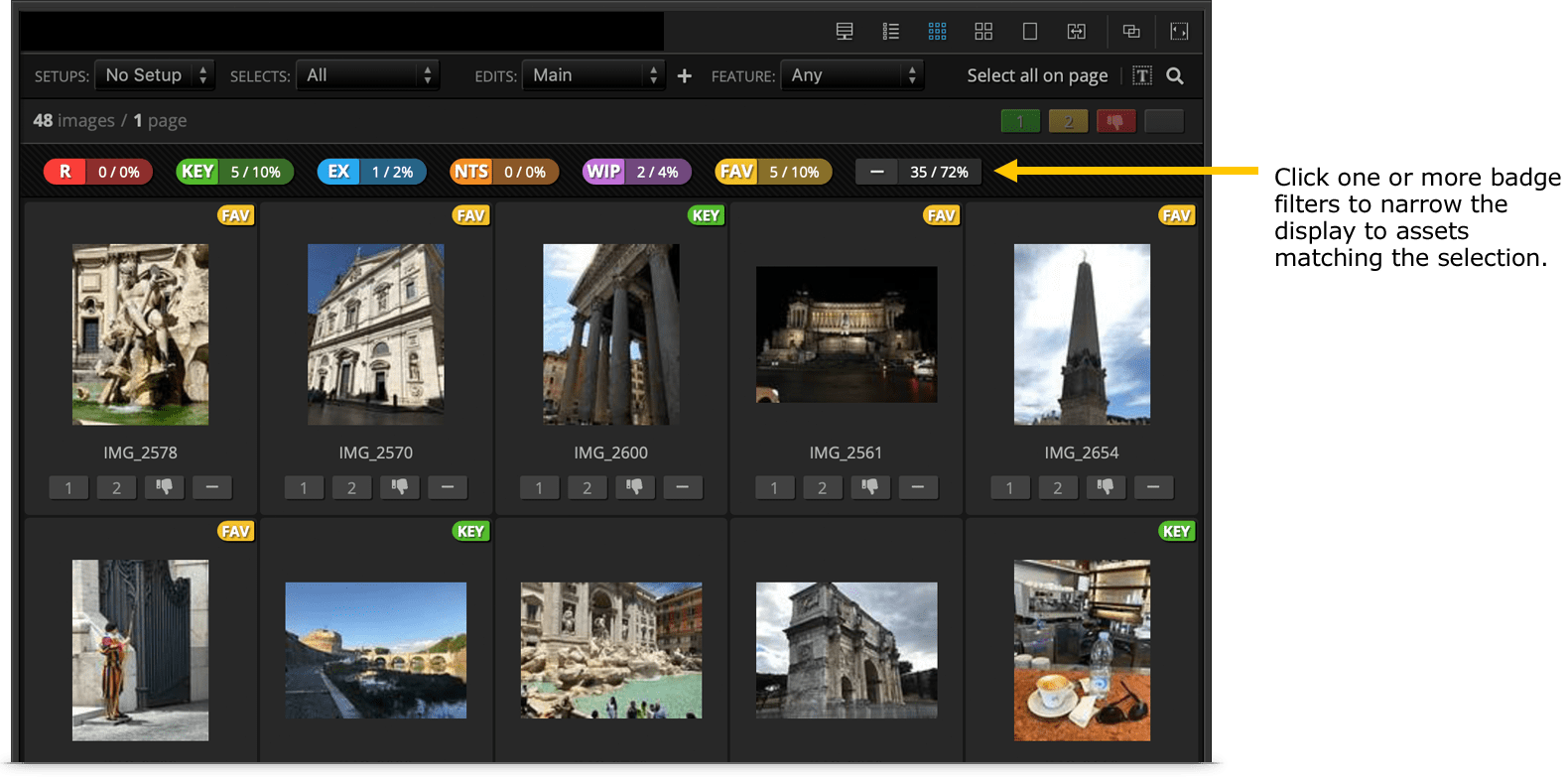 Using the badge filtering buttons in tandem with the dropdown menus like Setups, Selects, Edits, and Features will allow you to fine-tune and locate the images you need in a minimal amount of clicks.
Example Uses
Here are just some of the ways you can use badges for quick access to desired segments of your assets.
- Add a Wide Edit badge to your selection of images to easily view them and further refine.
- Mark images that have been Killed with a corresponding badge to ensure it is labeled anywhere it appears in the account—including Collections from other users.
- Tag multiple Setups with the same badge, and you'll be able to instantly filter down to that group of Setups.
- Use the Badge filter options to exclude a specific badge from a search, such as killed images.