At DF Studio, our goal is to give you the tools to master your files efficiently and economically. Regularly monitoring the amount of storage being used in your account is a key element to managing your library and storage costs.
In this article, we'll highlight a particularly handy feature that not all of our users may be aware of: the "Calculate Storage" button.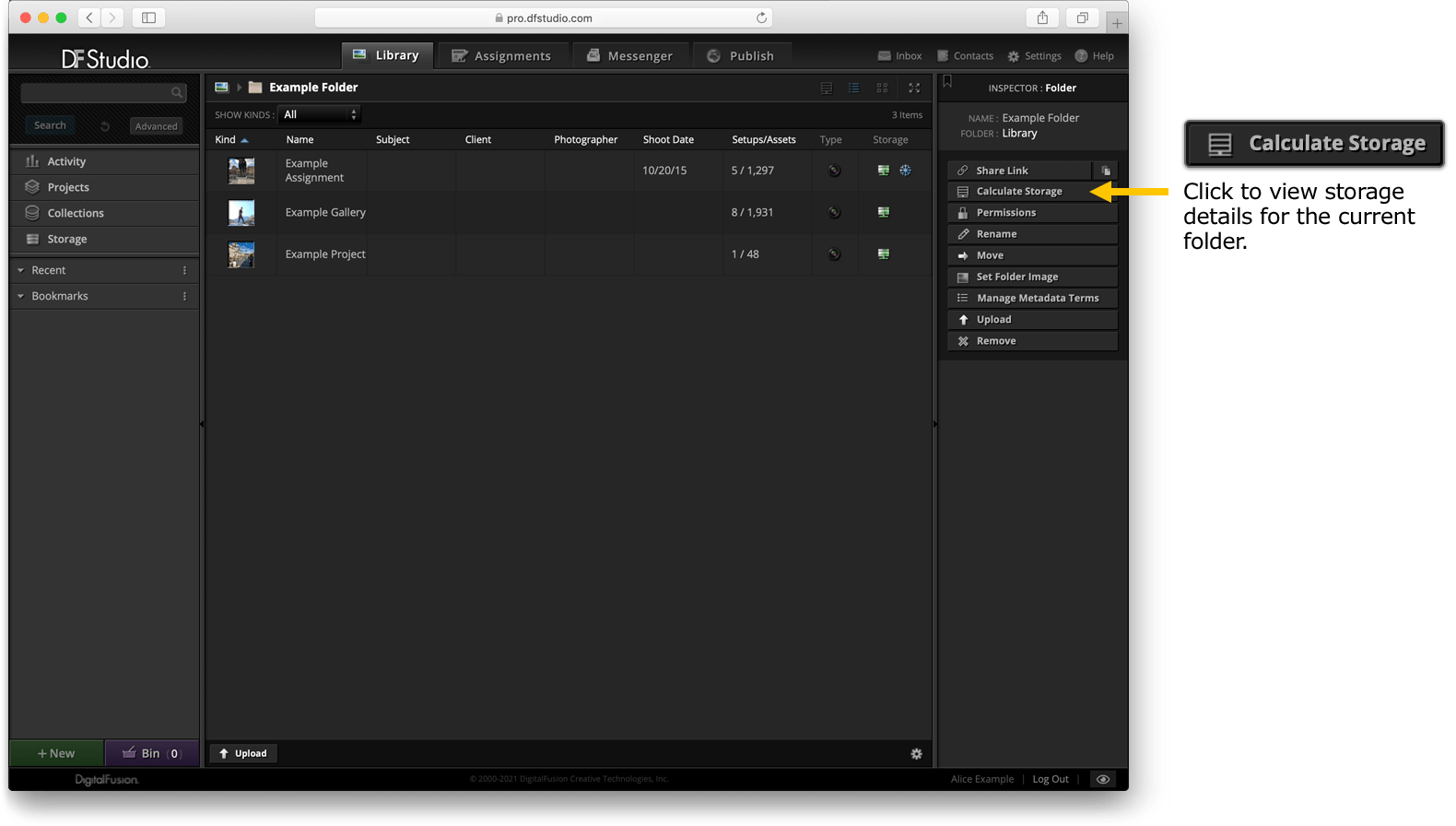 This button in the Inspector sidebar allows quick access to the cumulative storage totals and file counts of the folder(s) you currently have selected. This includes any folders nested within, letting you cut through folder structures to get to the big picture.
You can use this information to:
Find folders with large storage footprints that can be moved to Cold Storage.
Get an instant report on a newly imported folder.
Determine folders that can be consolidated for Library reorganization.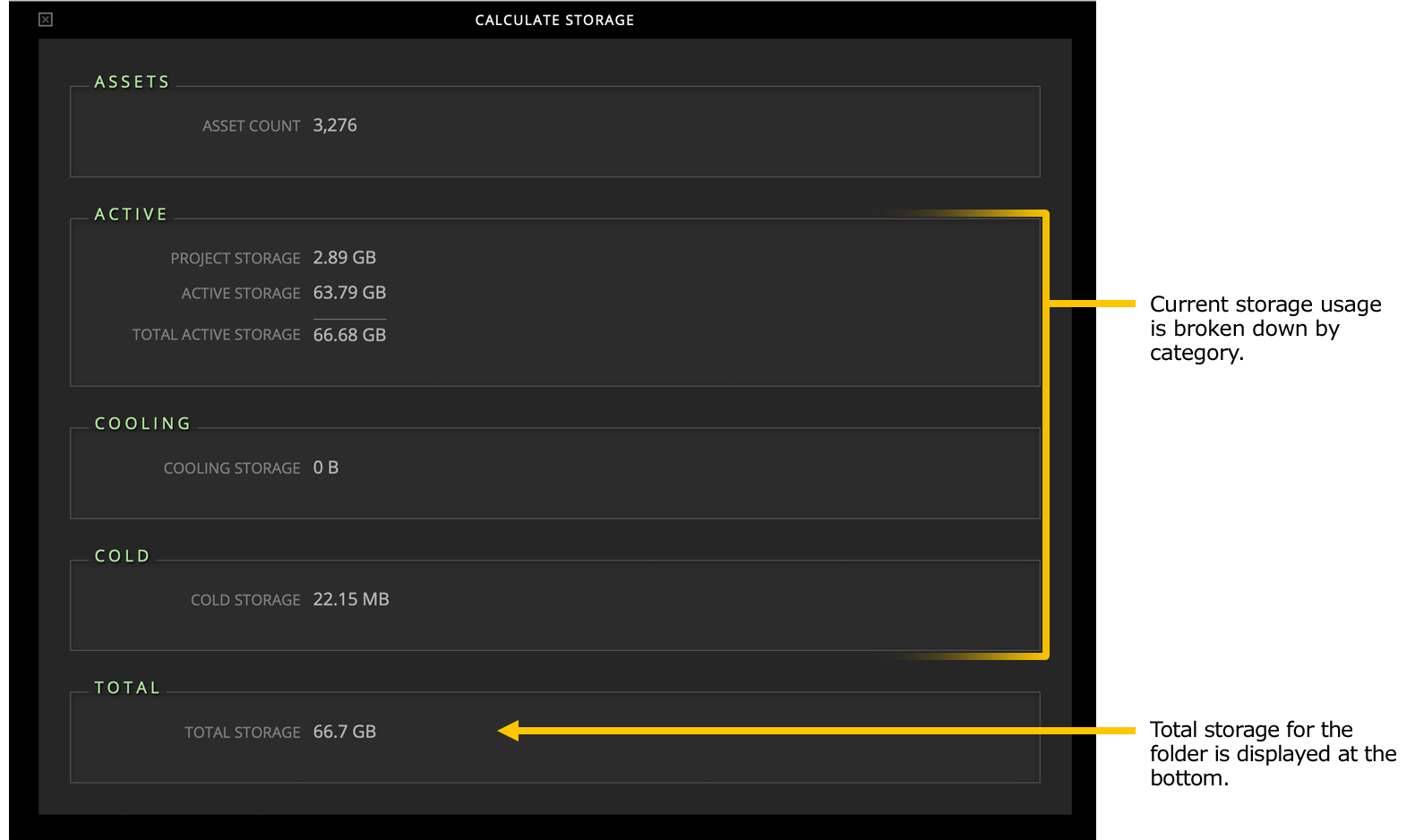 This feature is only available when selecting Library folders (or the root folder of the account, labeled "Library"). If you are looking to see this information for a Project or Collection, consult the following Knowledge Base article for more information: Previews, Project Storage, and Active Storage.