DFS Speed Link is a stand-alone application, designed for macOS and used for uploading files to DF Studio. DFS Speed Link can be used by account holders to upload to their own account, or by non-account-holding photographers and photo editors delivering to client accounts.
DFS Speed Link can be downloaded from: dfstudio.com/support
As a separate application from the web browser, DFS Speed Link enables continuous uploading without requiring the user to keep the browser window active. Uploads will not be interrupted in the case of a web browser closing unexpectedly or a window being inadvertently dismissed during an active upload. Setups can be configured, but the application lacks the more granular options available when uploading via the web browser.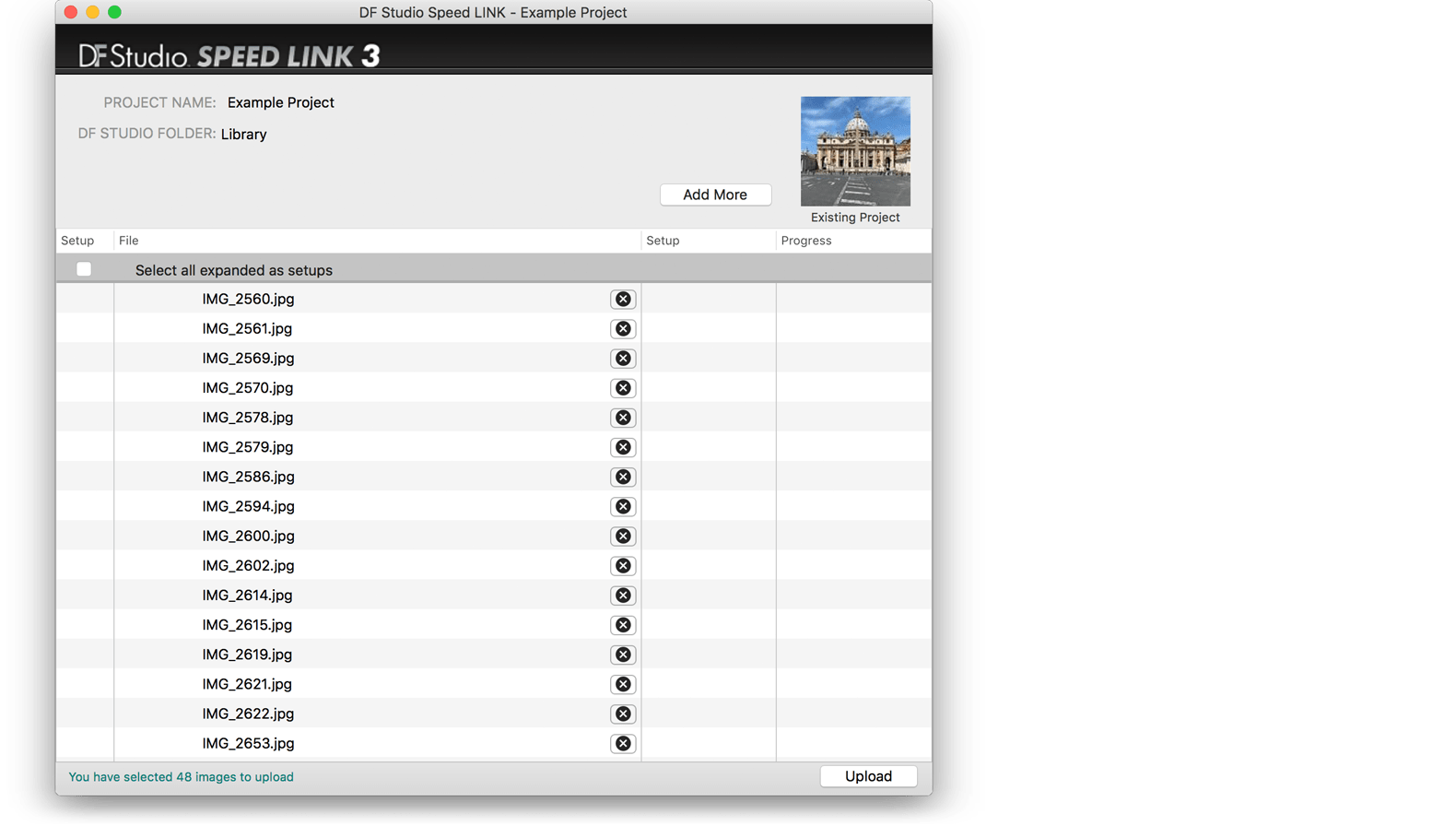 For information about using DFS Speed Link, see also:
Log In to DFS Speed Link
Upload to a Project With DFS Speed Link
Upload to Multiple Projects With DFS Speed Link
Upload Using DFS Speed Link With an Assignment Key