Free trials last 15 days to provide a full evaluation of DF Studio's features. No payment is required at the start of a trial.
1. Visit dfstudio.com/pricing to compare the features and services related to the available account types. Click the "Request Free Trial" button associated with the appropriate account type.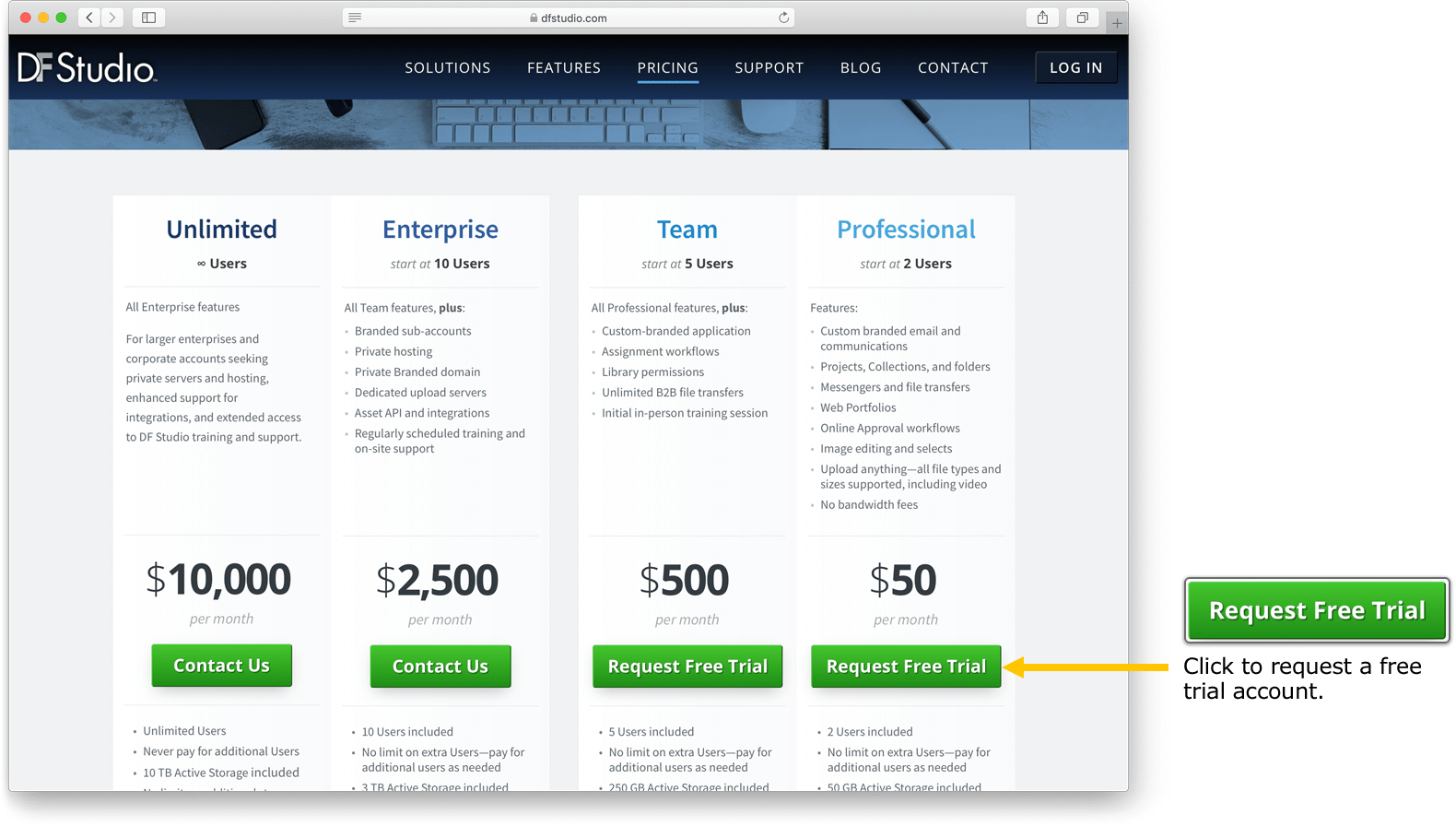 2. Complete the contact information and verify that the appropriate Account Type is specified in the request form. Check the agreement box after reading the Terms of Use.
3. Click the "Submit Request" button to request a trial account.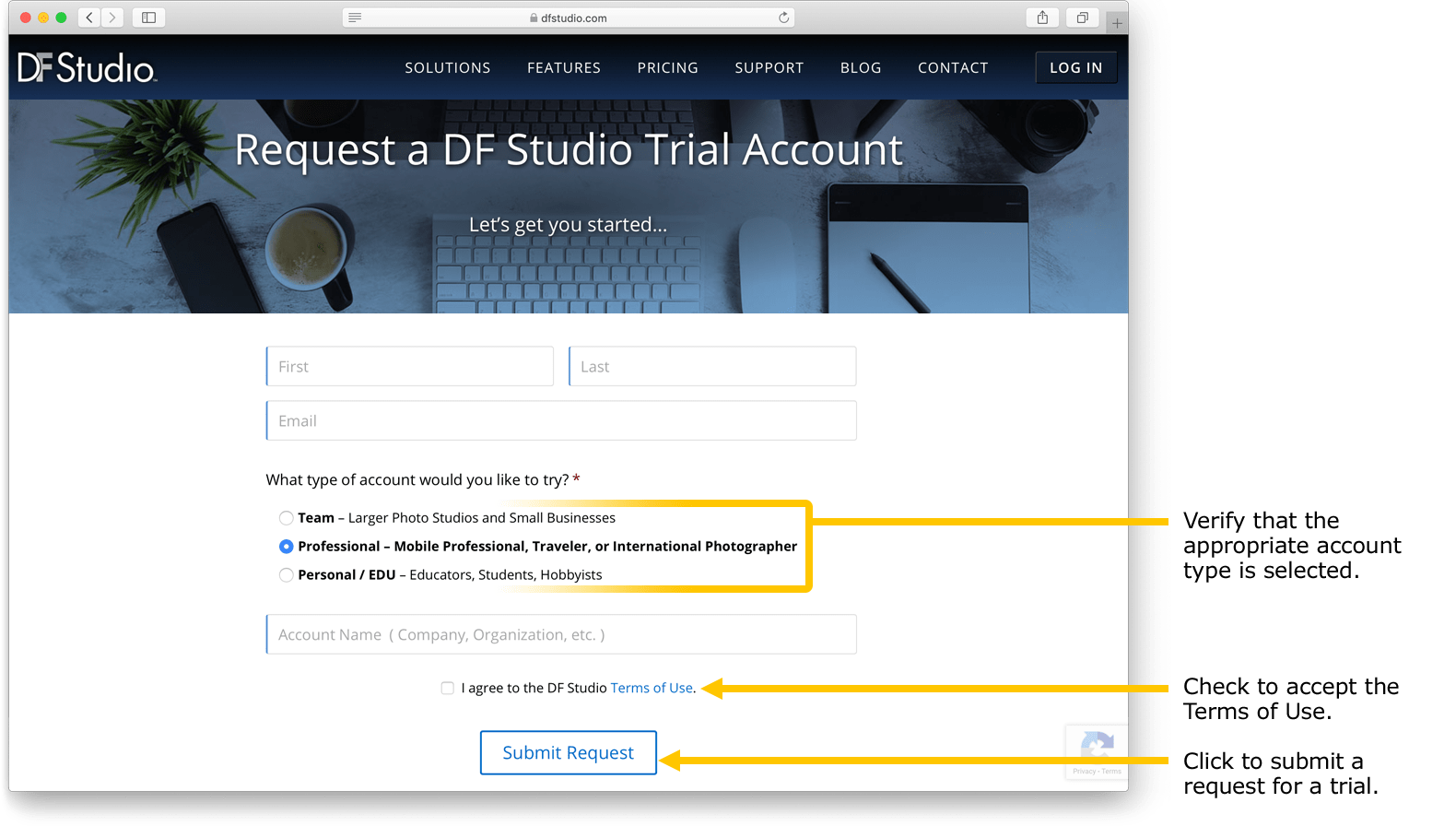 4. As soon as the request has been processed, an introductory message will be sent to the specified email address, providing a temporary password which can be replaced with a custom password upon first login. Keep this record of the account's authentication credentials for future use.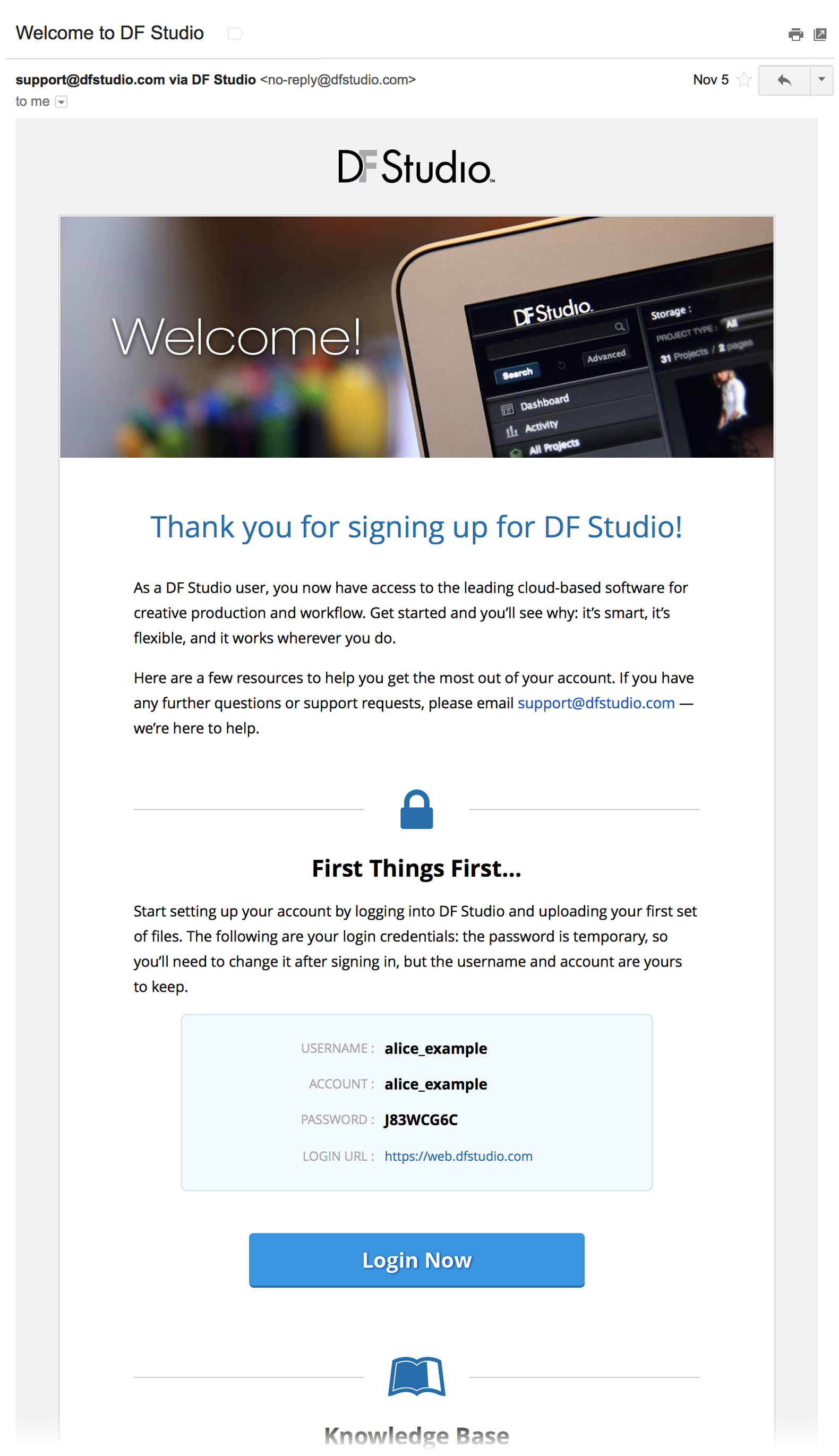 Free trials do not require billing for the first 15 days. When the trial period ends, notification will be provided via email and within DF Studio. Payment information may be submitted in order to continue the account as a monthly subscription.
It is unnecessary to cancel a trial account. Unpaid accounts automatically cancel at the end of the trial period, and all account materials are deleted from the system after 30 days. For more information, see Close or Deactivate an Account.
Once an account is canceled, all content will be deleted permanently with no option to recover assets or other account data.