To access the DF Studio login page, visit dfstudio.com and click the "Log In" button in the upper right corner of the page.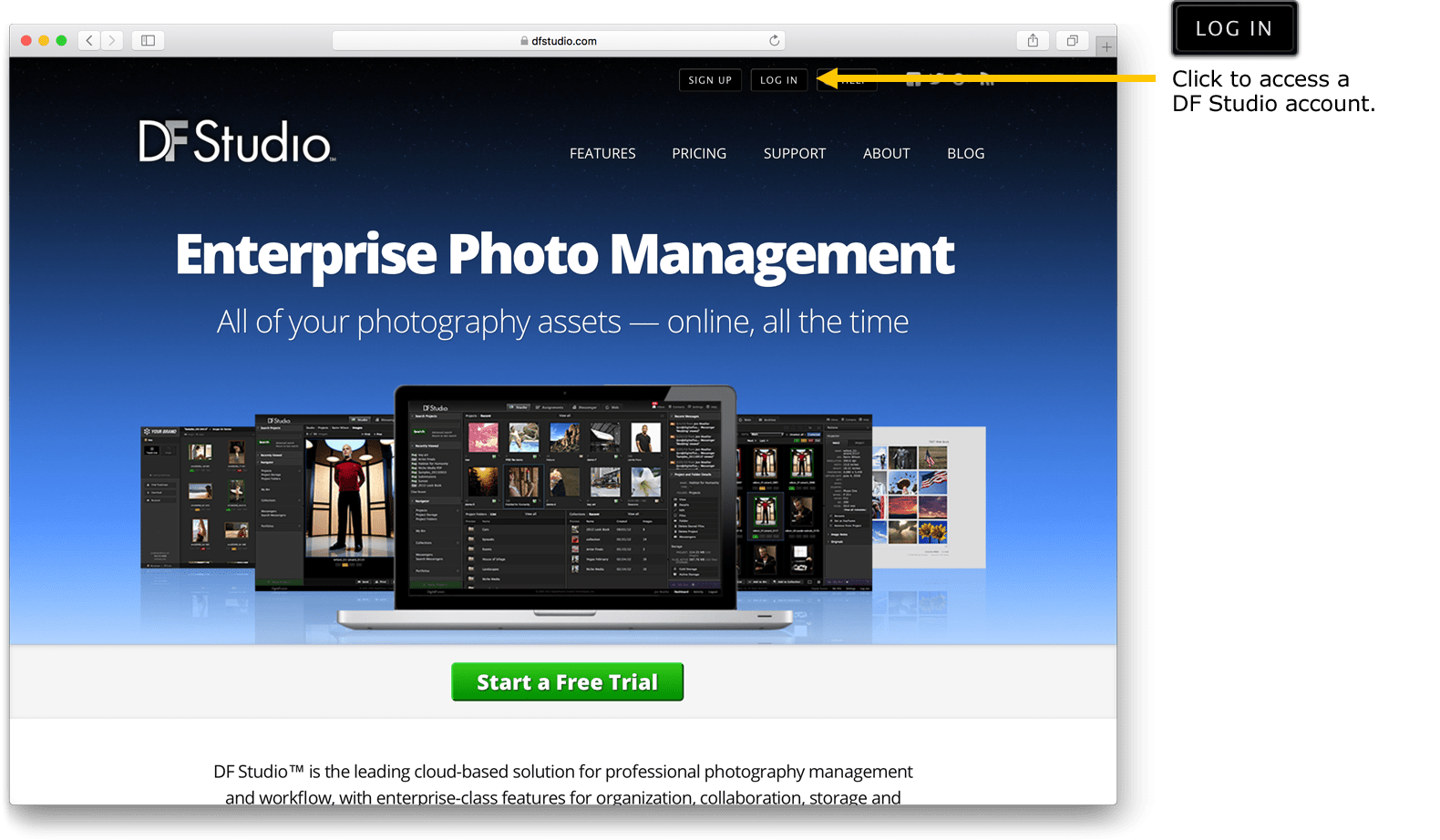 The login page will require an active Username, Account Name, and Password, which can be found in the welcome email for new accounts. There is an optional checkbox to store the Username and Account Name automatically.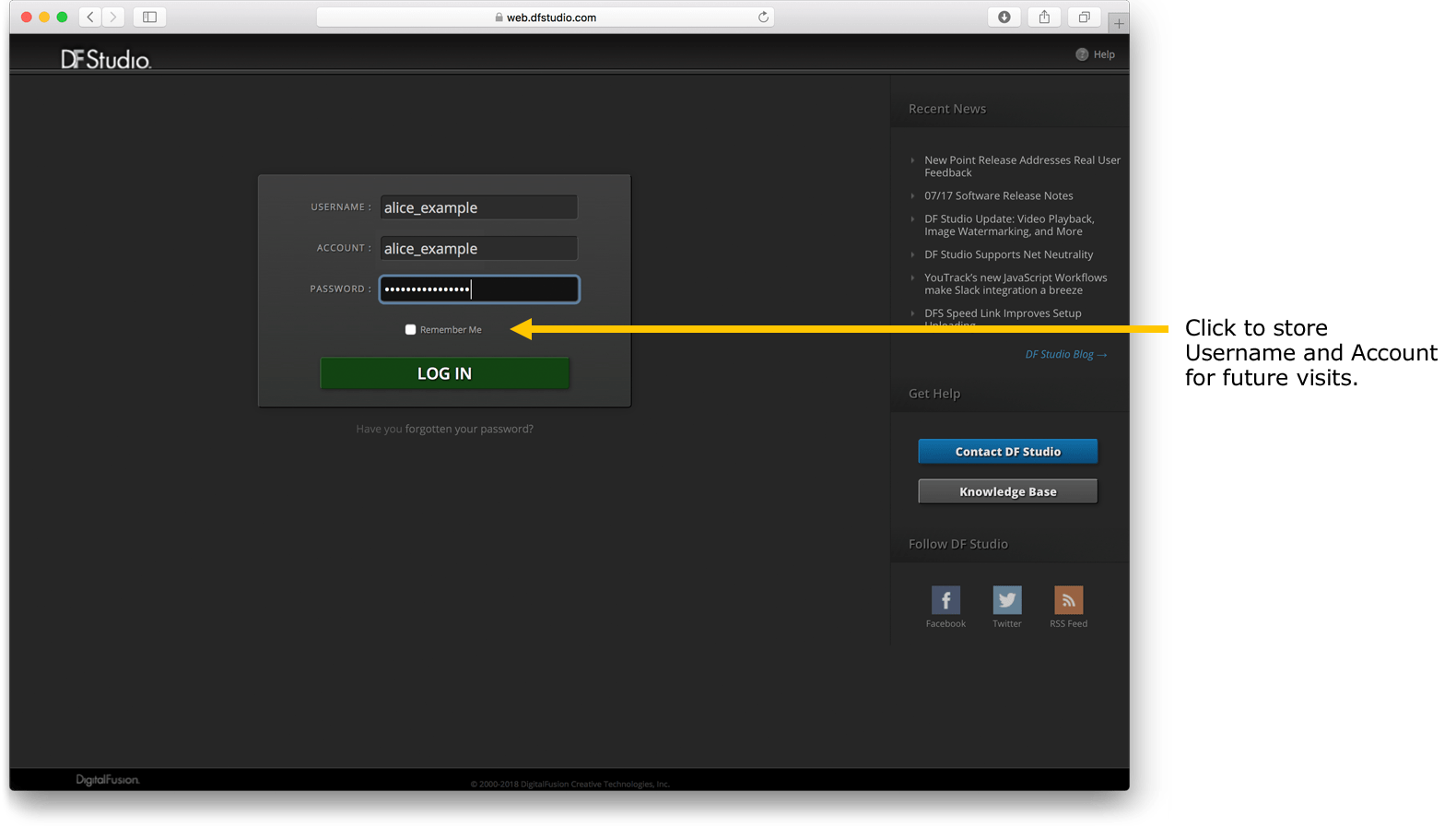 The account Password can be reset by following the forgotten password link. Contact DF Studio support for assistance with forgotten Usernames or Account Names.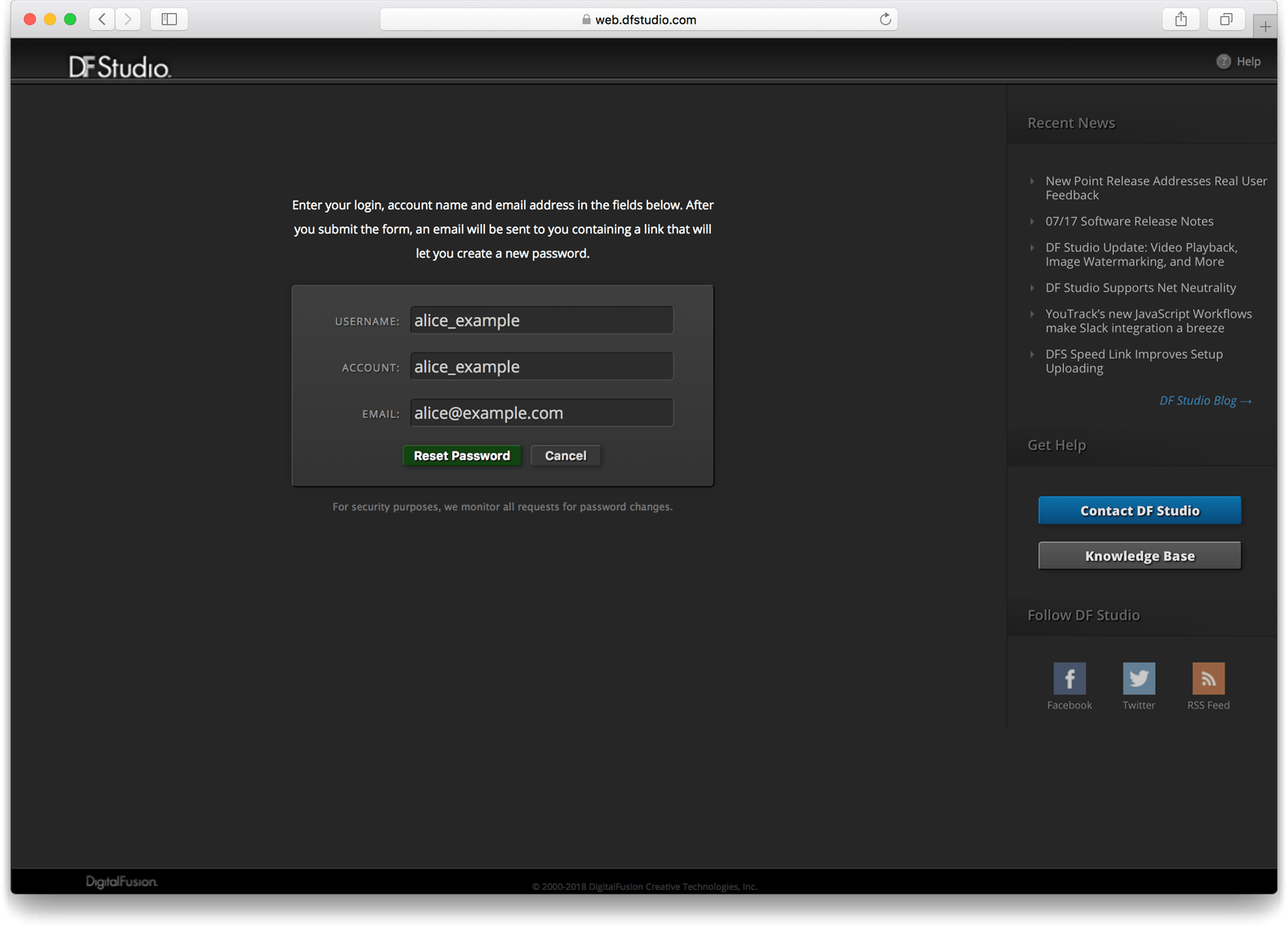 Enterprise Users
Enterprise accounts are not accessible from the "Log In" button mentioned above. Account holders will reach their login page on a custom domain in the form of: example_company.dfstudio.com
If the login credentials for the account have been lost, consult DF Studio support staff for the custom domain for an Enterprise account.