When logging in to a new DF Studio account, the initial screen provides instructions to create a Project.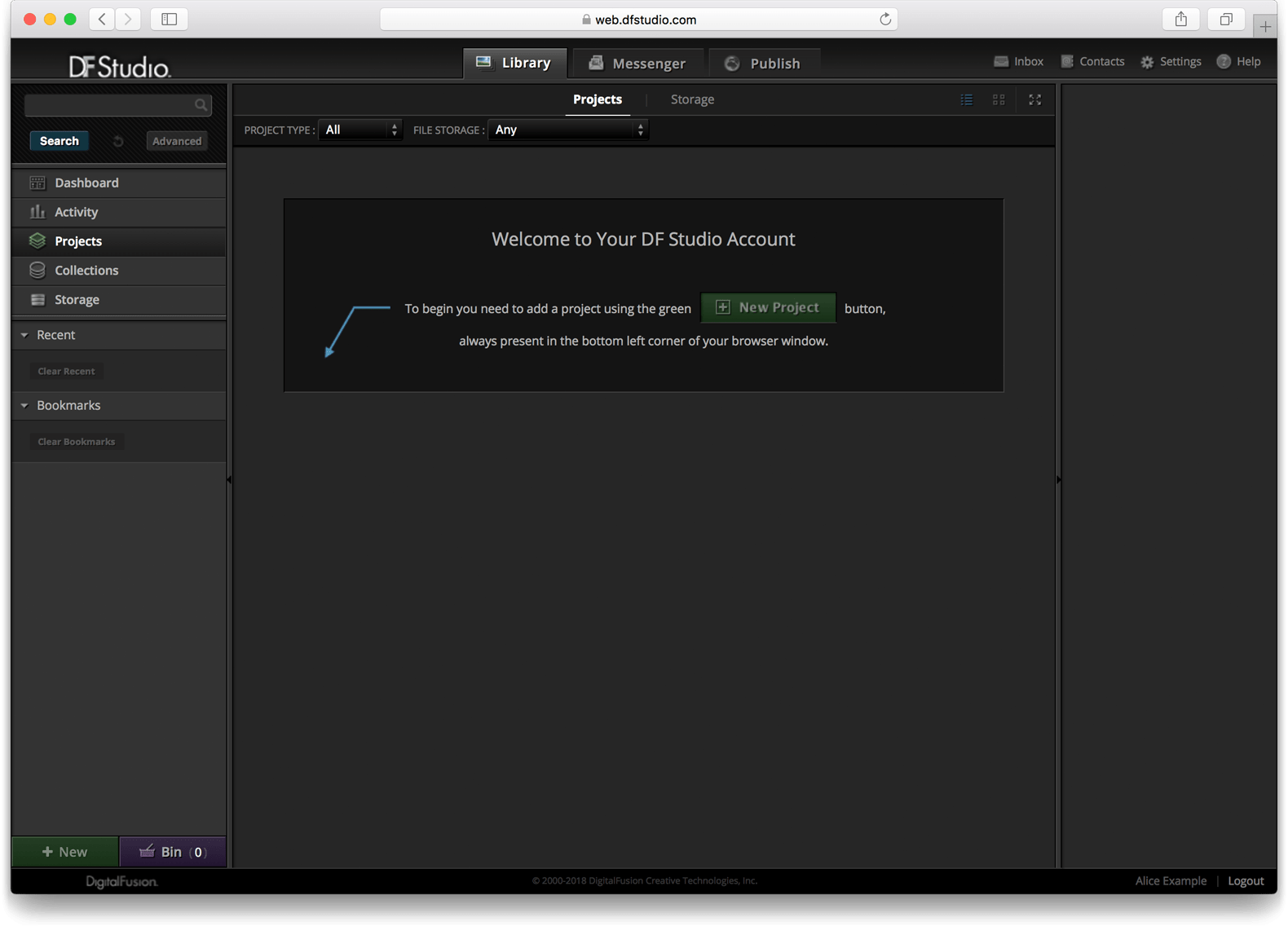 In DF Studio, a Project is the basic container for a set of images, such as a photo shoot, some scanned images, or any other set of files like video clips, PDF documents, etc. DF Studio accepts all file types, including Microsoft Office files. However, a preview image is only generated for image files and PDFs. All other files will be indicated by the icons associated with their file type.
Upload to a New Project
1. Click the green button in the welcome message, or use the green "New" menu, which is always in the lower left corner of the DF Studio interface. Hover the mouse cursor over the "New" button to reveal the menu, then click "Project".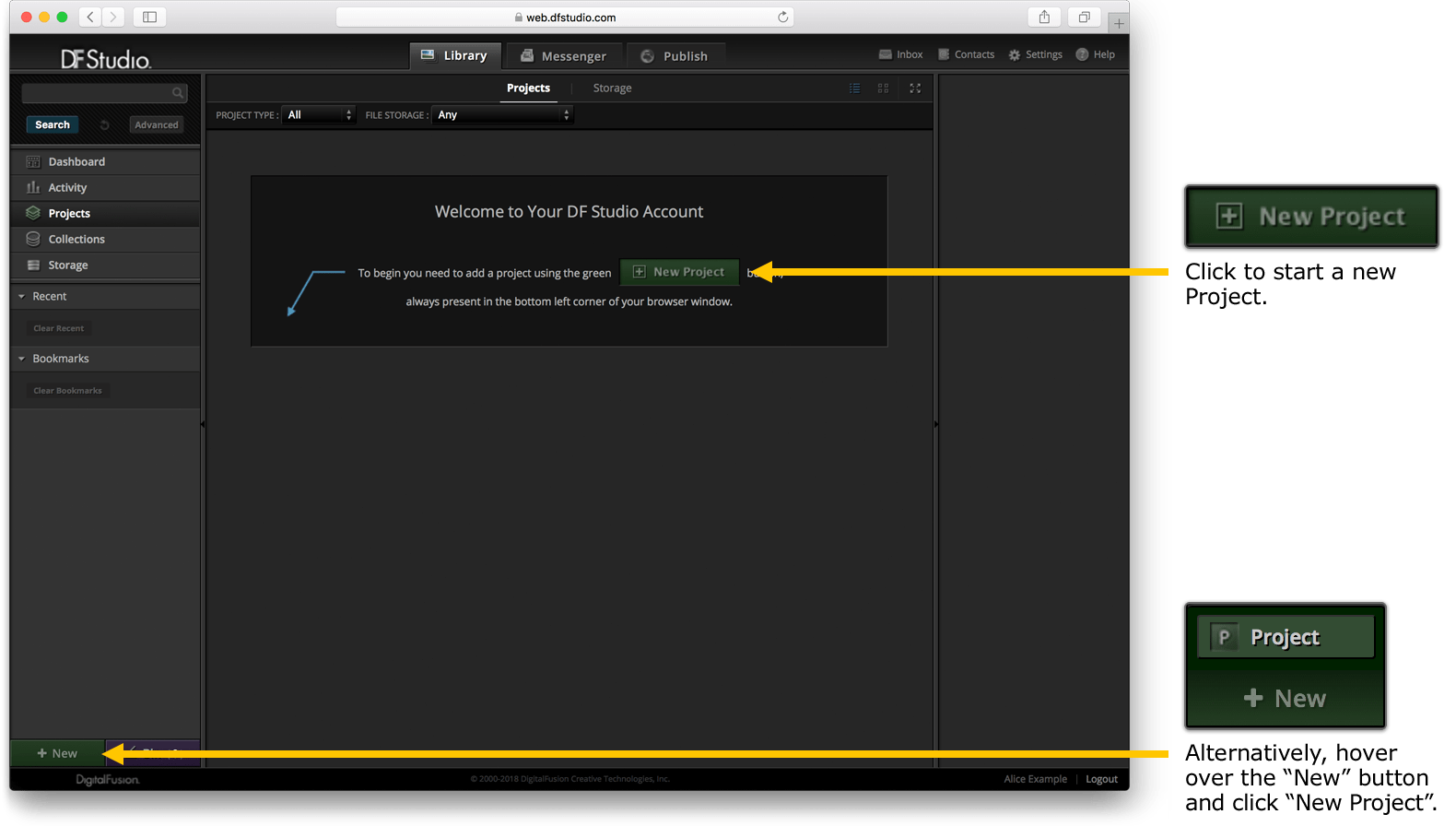 2. Specify a name for the Project and click "Create Project".
3. Click the "Upload" button to reveal a series of upload options in an overlay. (An "Upload" button can also be found in the toolbar at the bottom edge of DF Studio.)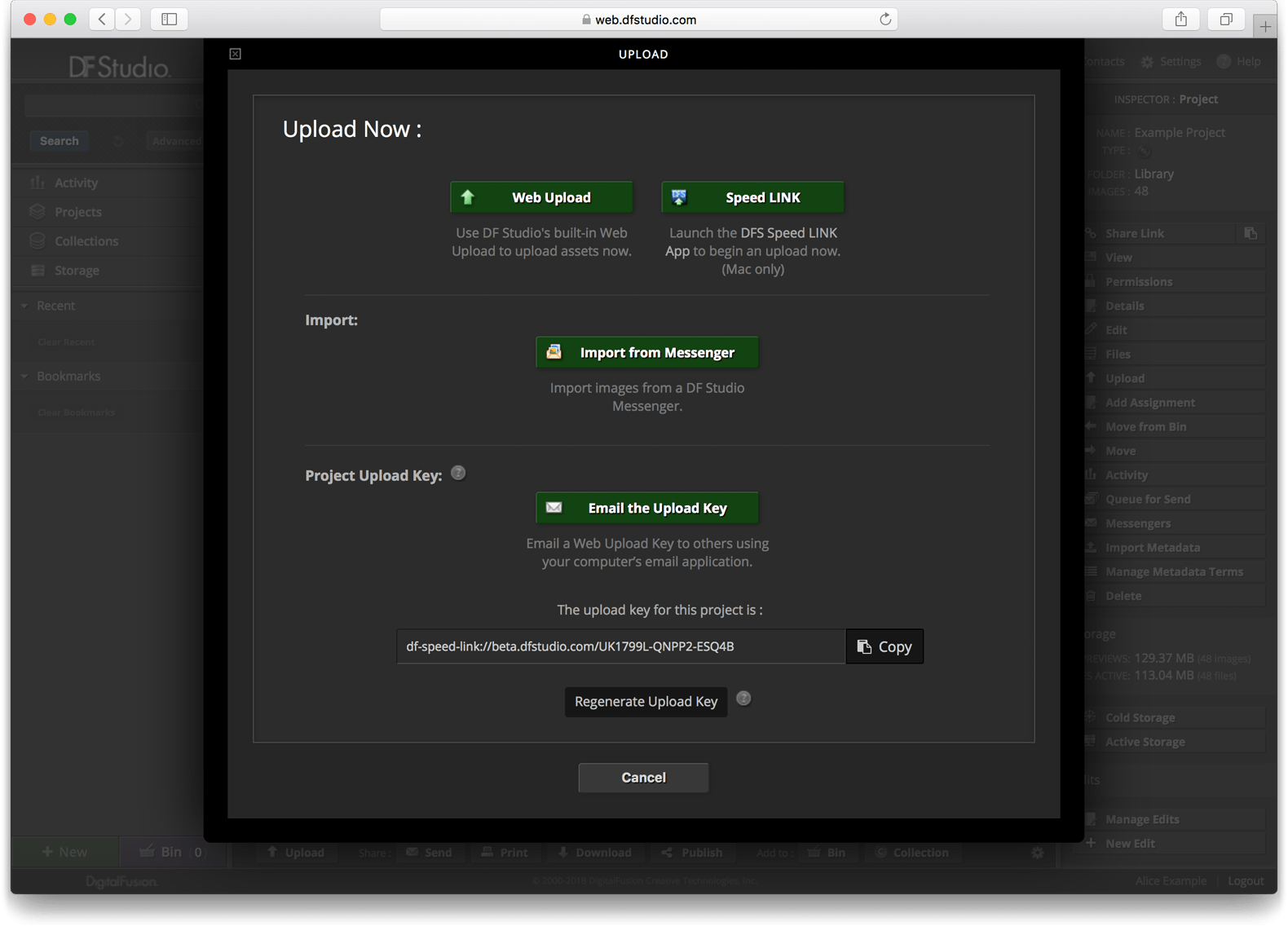 4. Click the "Web Upload" button to upload files directly through the web browser.
The "Speed Link" button will launch the DFS Speed Link application (Mac only), if it has been installed. Further information can be found on the Uploads page.
The "Web Upload" button will open a new pop-up window with two choices:
a) Select files from the computer using the file browser.
or
b) Drag and drop files onto the grey upload box.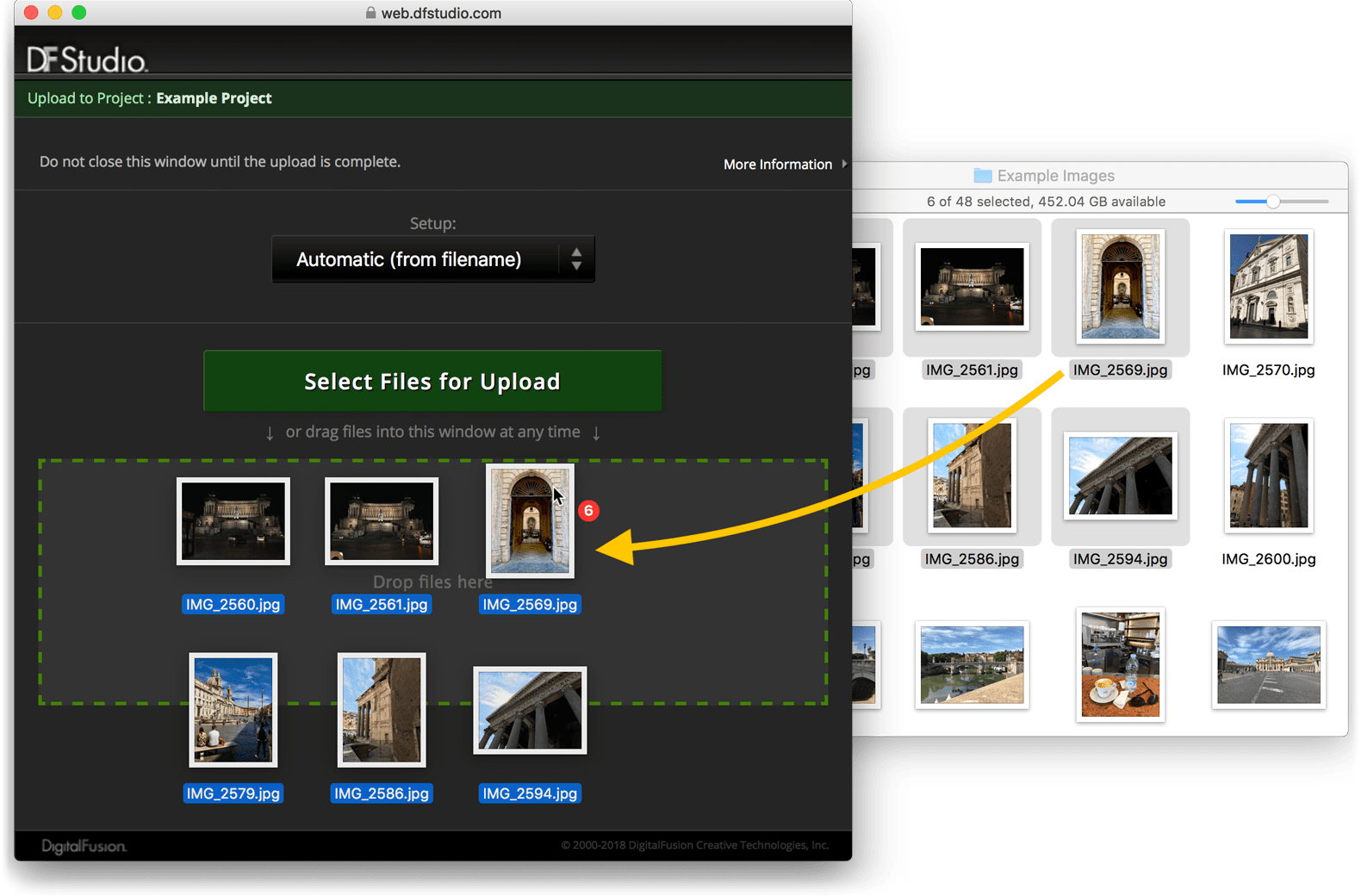 5. Use either method to submit images to the upload window. As soon as files have been submitted, they will begin to upload into the Project.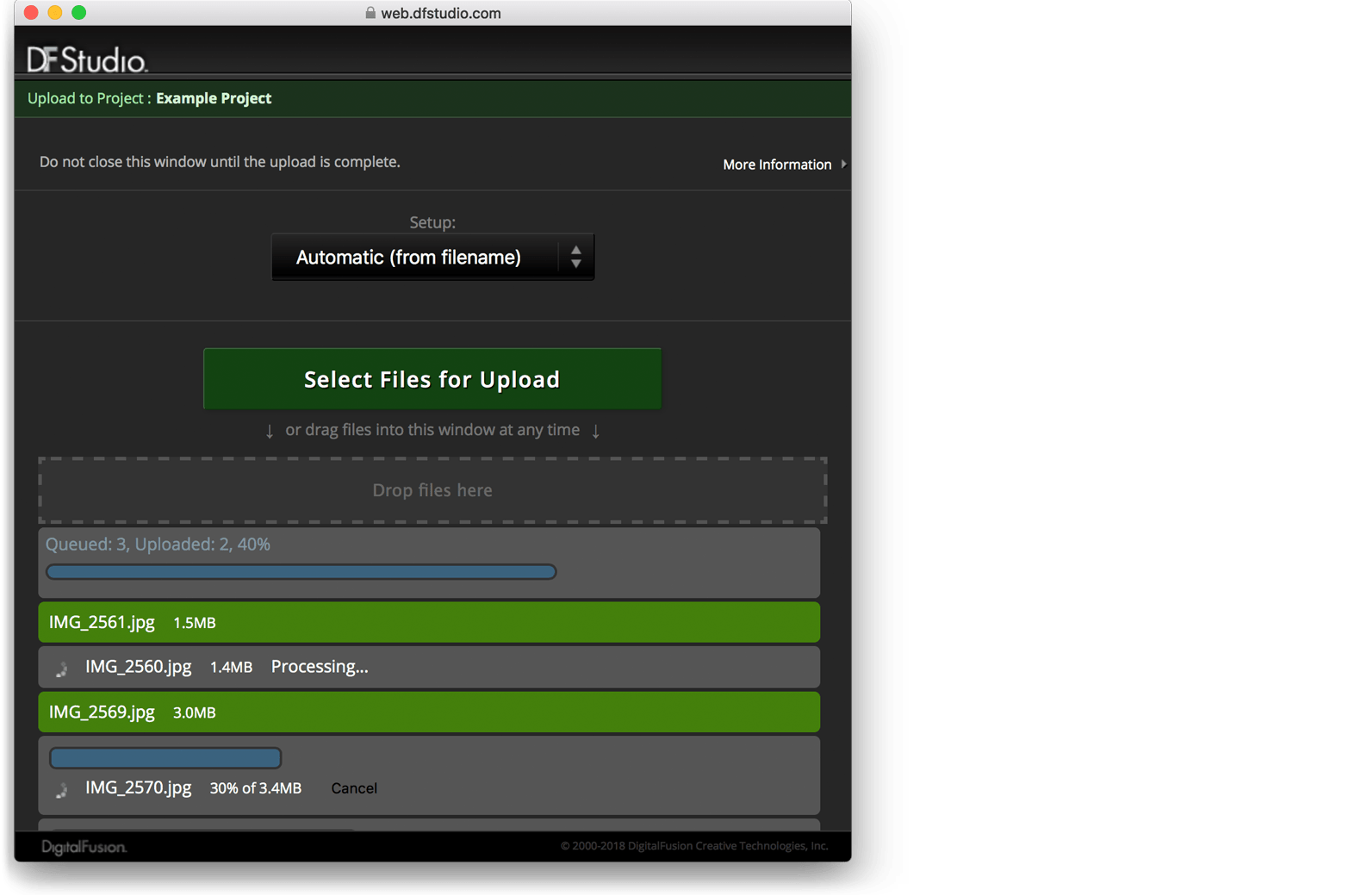 6. Once the upload is complete, the pop-up window may be closed. Click the refresh icon to view the uploaded images in the Project.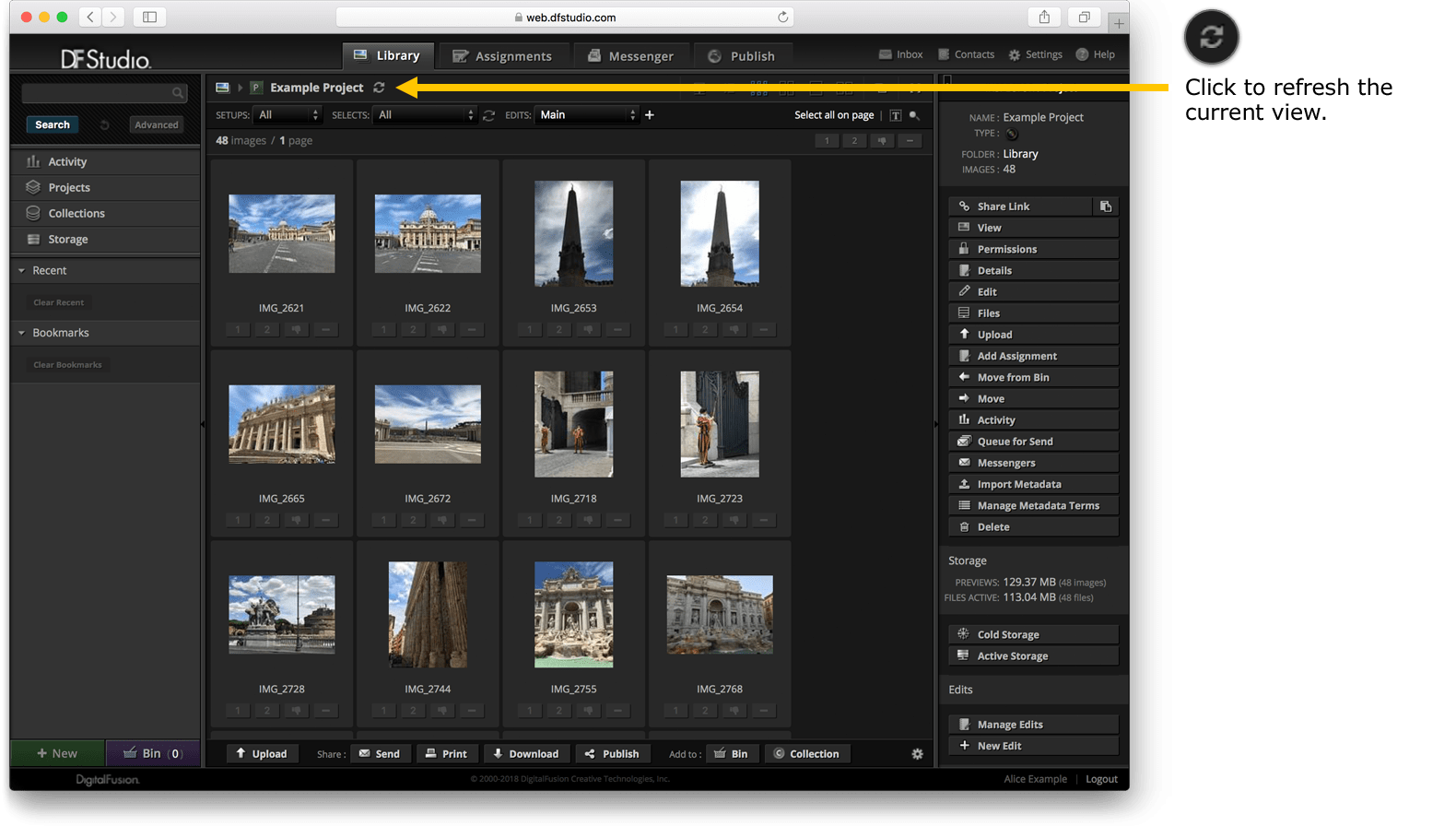 For information about customizing Project metadata, see Manage Project Details.