To access the DF Studio login page, visit https://dfstudio.com and click the "Log In" button in the upper right corner of the page.
Exercise caution when logging in to DF Studio via links distributed by email. When in doubt, enter the URL directly. See Login and Password Security for more information.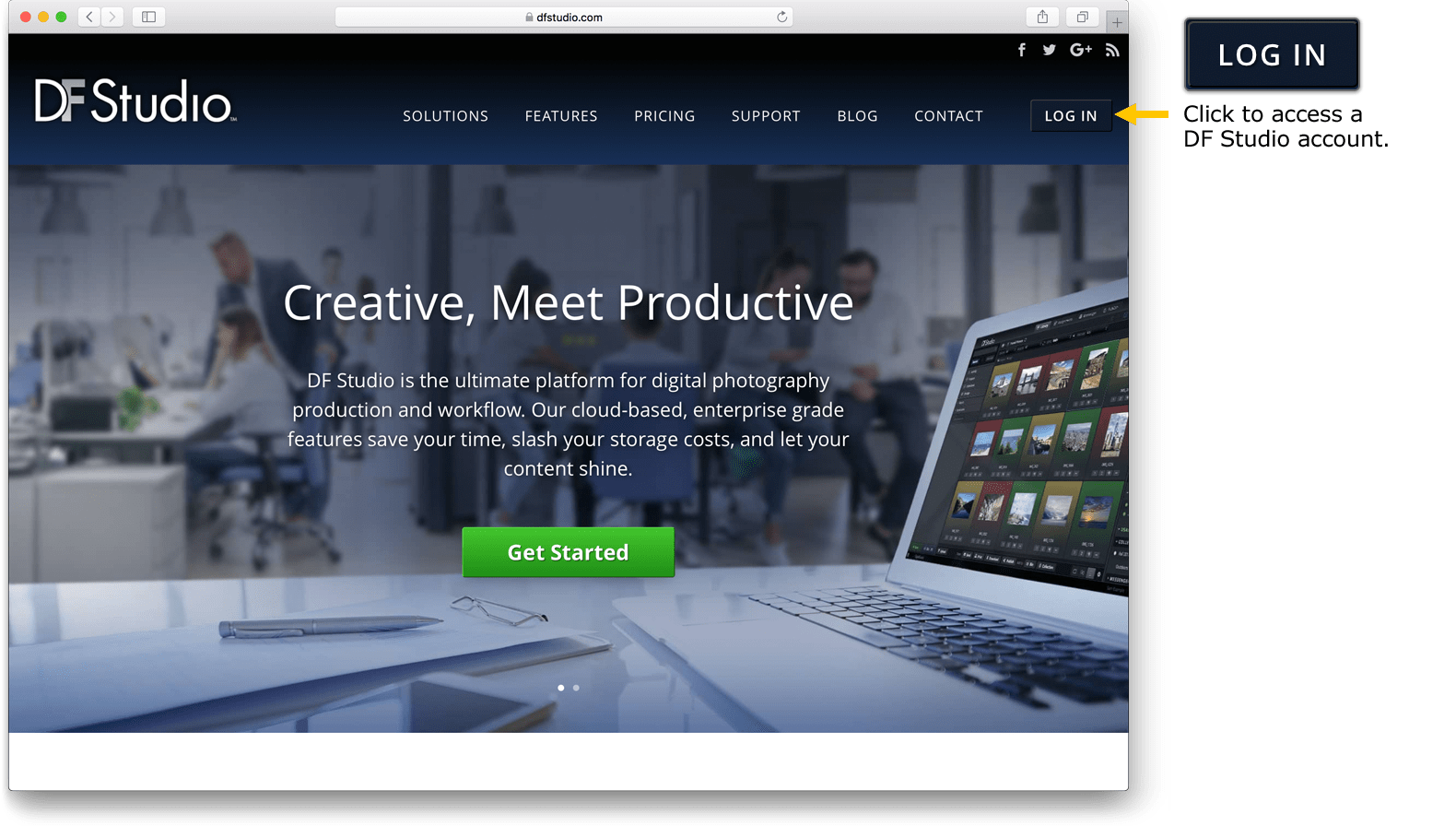 From the overlay, choose the appropriate account type and click the "Log In" button.
DF Studio users with Enterprise or Unlimited accounts, see the Enterprise Users section below.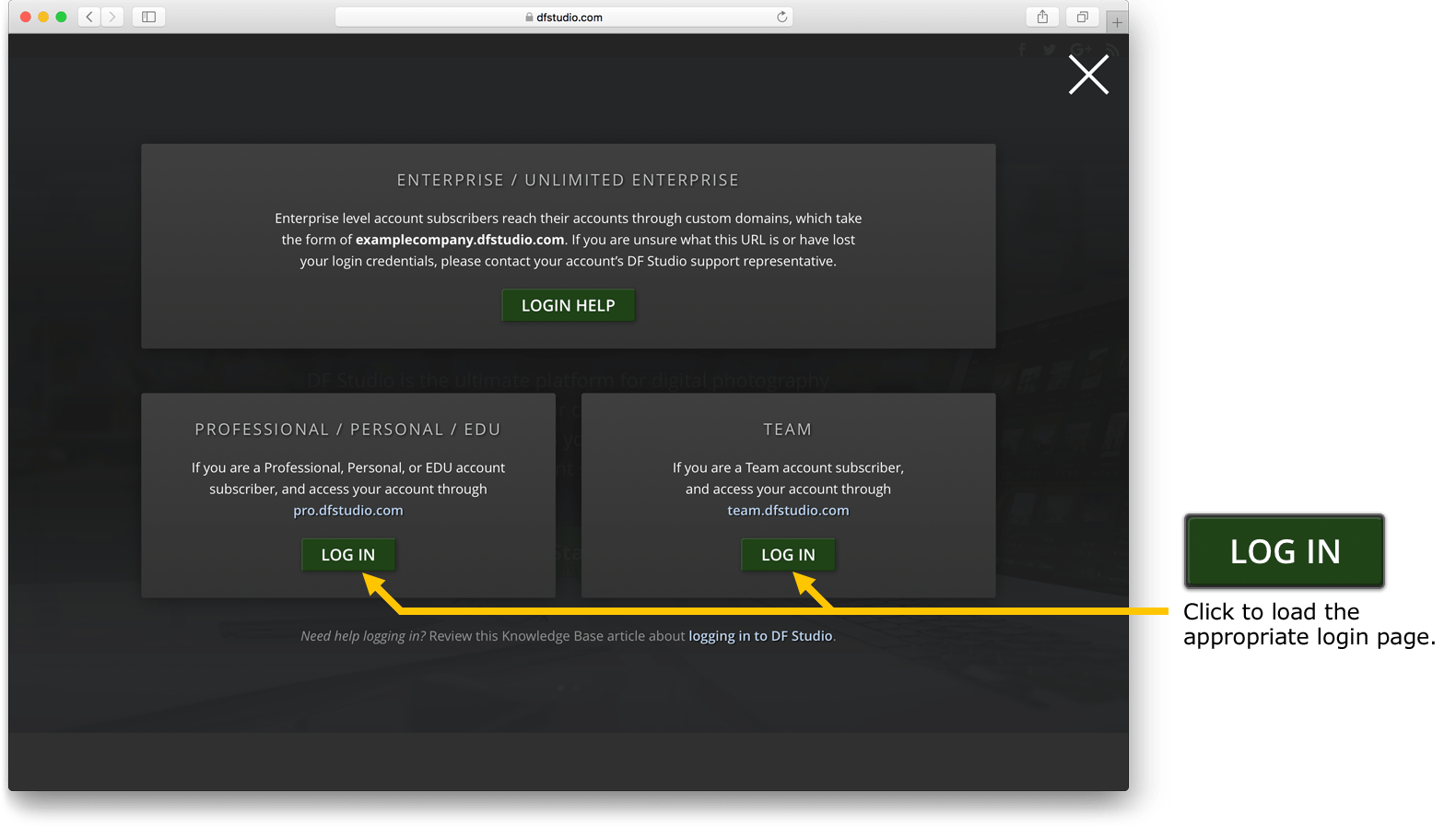 The login page will require an active username, account name, and password, which can be found in the welcome email for new accounts. There is an optional checkbox to store the username and account name, so these fields can be automatically filled when returning to the login page in the future.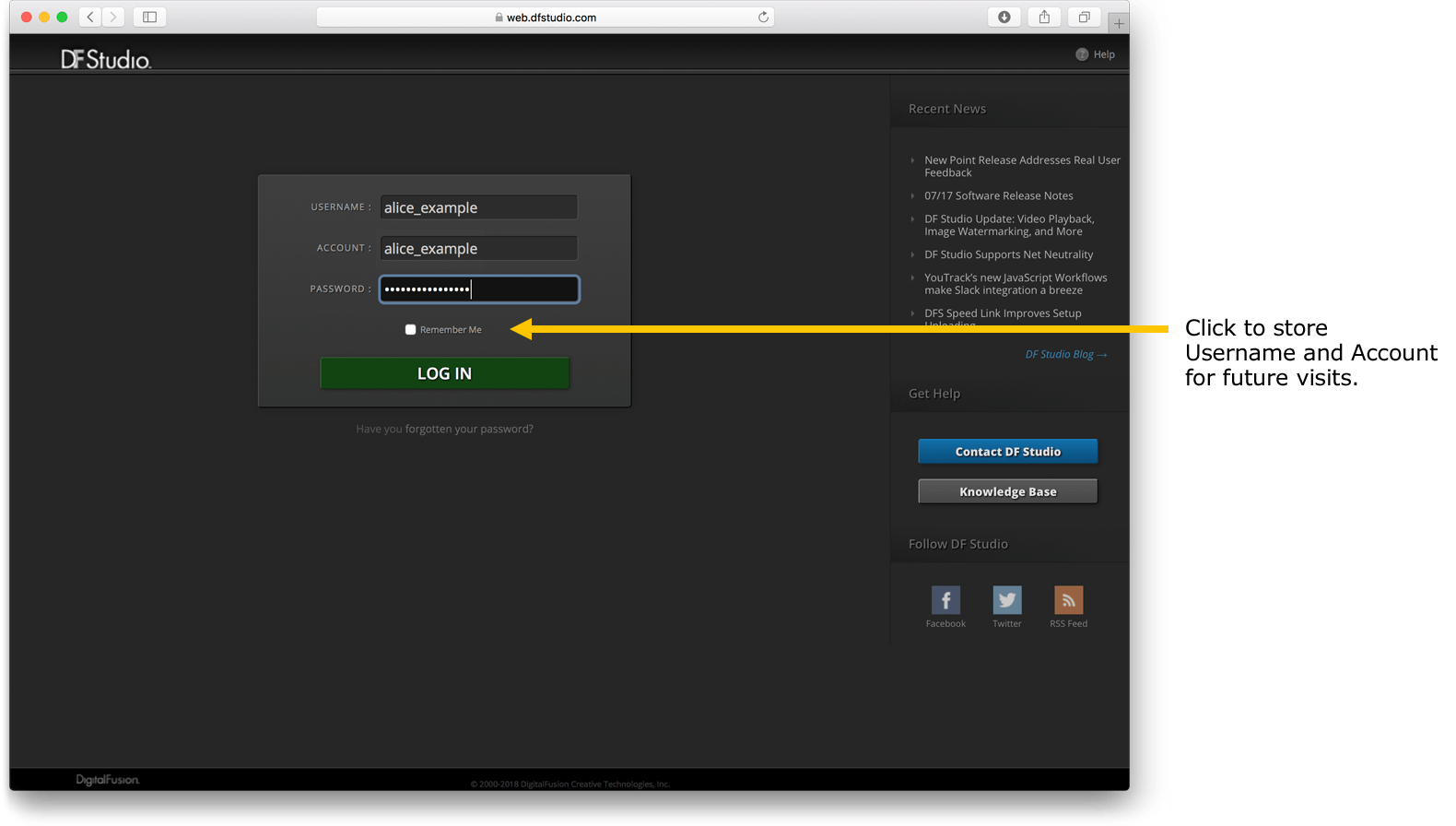 The account password can be reset by following the forgotten password link. For more information, see Reset a Lost or Forgotten Password.
Note that it is not possible to log in through this page using an application password or API credentials. For more details about these authentication methods, see Manage Application Passwords and API Credentials.
Enterprise Users
Enterprise account holders will reach their login page on a custom domain in the form of: examplecompany.dfstudio.com. To determine the correct custom domain, consult the welcome email from the original creation of the account, or use the Enterprise Login Assistant tool.
Some Enterprise users will log in using another method, such as branded login or single sign-on (SSO), for more information see Login Methods.
If the login credentials for the account have been lost, consult DF Studio support staff for assistance.
Switch Between Sub-Accounts
Once logged in to DF Studio, Enterprise users with the same username enabled on multiple sub-accounts of the same DF Studio account will see a link named "Switch Accounts" alongside "Log Out" in the account links area at the very bottom right of the DF Studio window.
Hovering the mouse cursor above this link will display an overlay of all accessible sub-accounts. Click any sub-account name to log in directly, without needing to log out and re-input access credentials.