Deactivated Accounts
Active accounts require valid billing credentials to be on file for processing monthly subscription and storage fees. If a payment cannot be completed (or if the free trial period for new accounts has expired), the account will be automatically deactivated. Accounts that remain deactivated for more than 30 days are subject to deletion, in which case all assets and account information are permanently deleted and cannot be recovered. Providing valid billing information on the DF Studio site or by contacting DF Studio support staff during that 30-day window will return the account to active status.
Account Suspension
DF Studio does not have the capability to place an account "on hold," or suspend billing due to inactivity. Users must simply cancel their accounts completely and start a new one at a later date.
Close a Personal or Professional Account
Personal and Professional accounts may be closed in the DF Studio settings. Click the "Settings" link in the top right corner of the DF Studio interface, and click "Billing" in the Billing Settings section in the right column.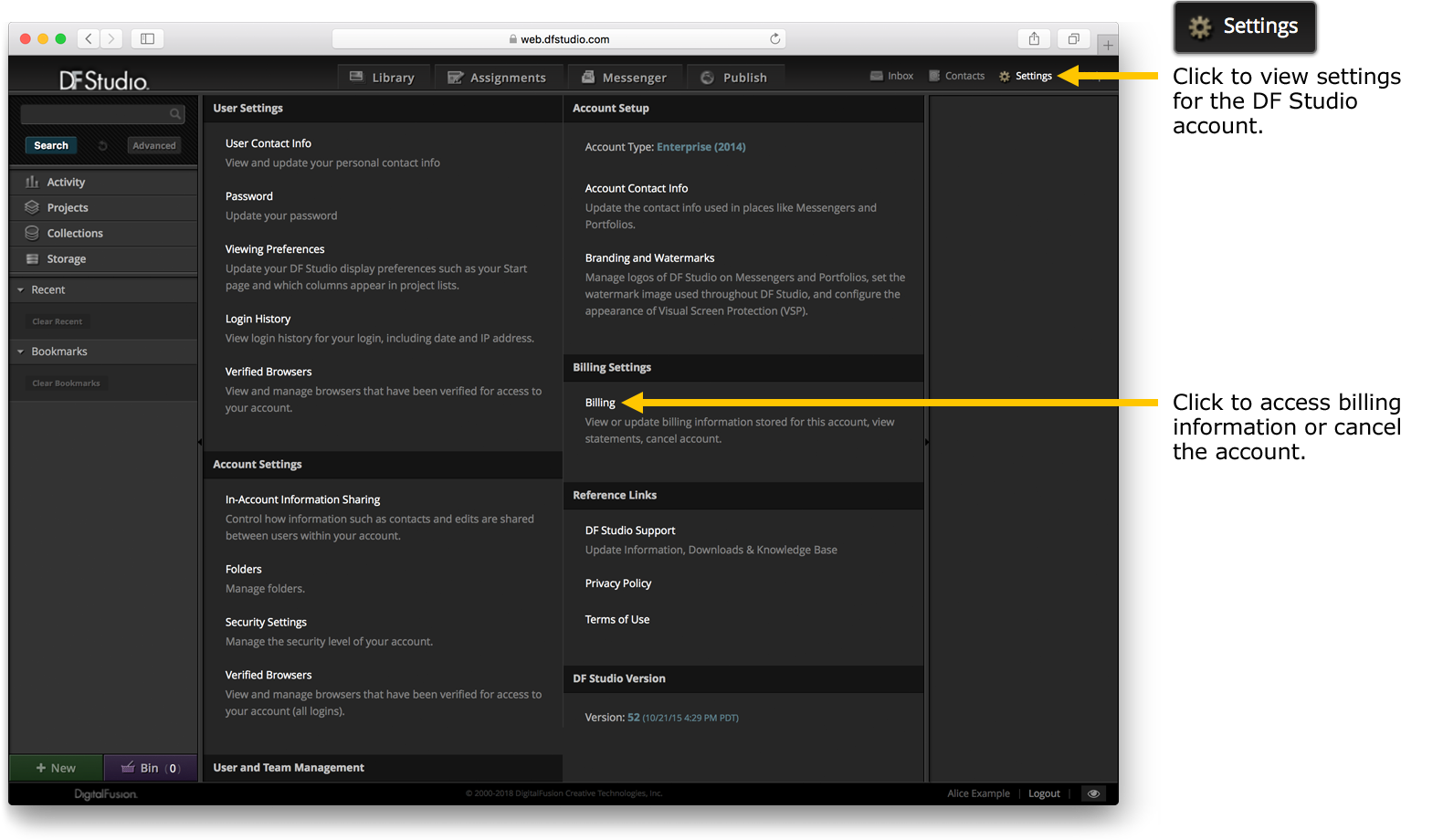 On the Billing and Statements page, there is a "Close Account" button in the right column.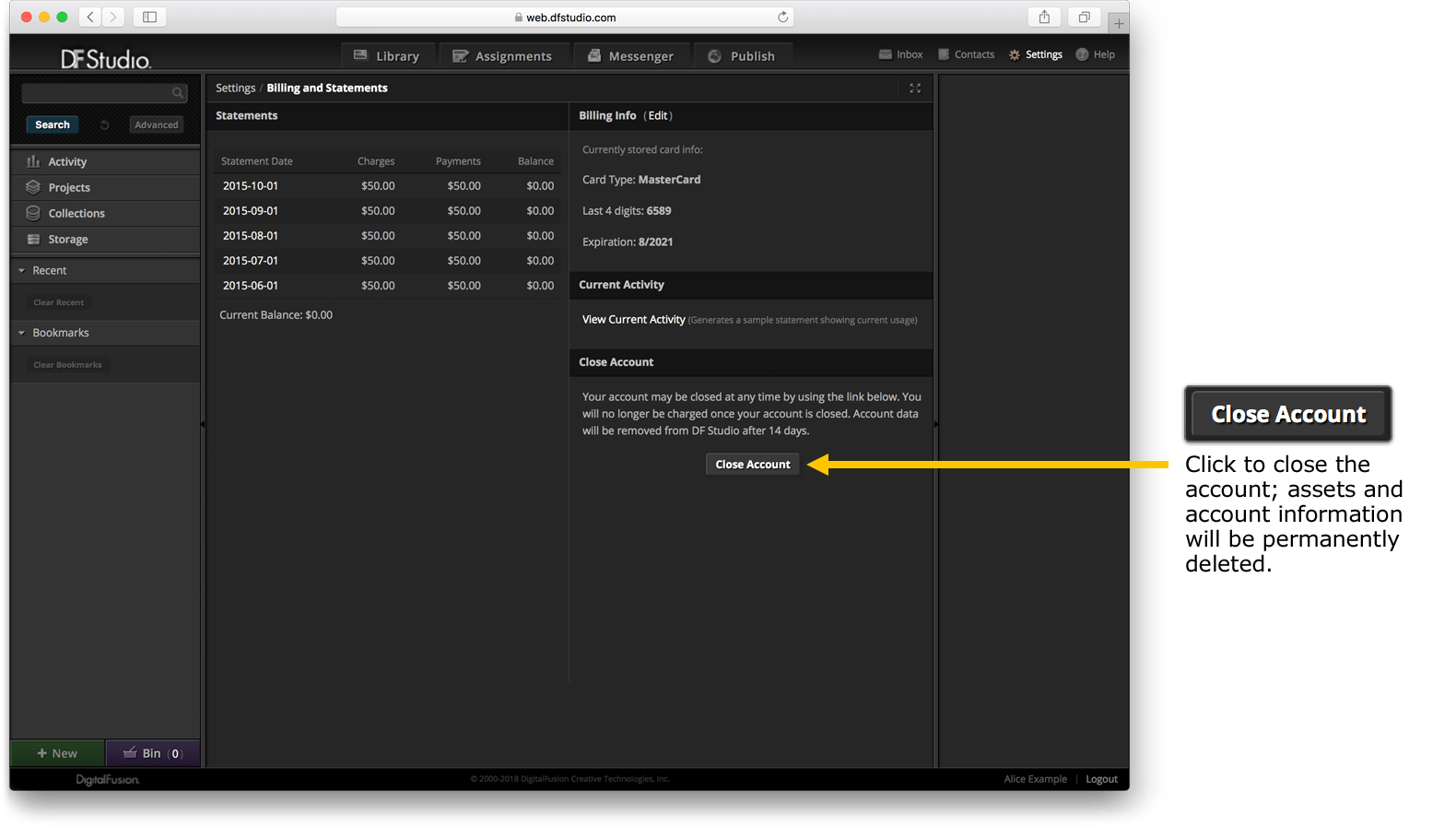 It is customary to receive a billing statement at the beginning of the next month following account cancellation, because DF Studio bills for the prior month's usage in order to calculate storage fees appropriately. See View Billing Details for more information.
Close a Business or Enterprise Account
Business and Enterprise accounts should contact DF Studio support staff by clicking the Help button within DF Studio or sending email to support@dfstudio.com.
Please be advised that, once an account is closed, all content and account information will be deleted permanently with no option to recover data.