DF Studio's global search box allows quick access to assets across an entire account, as well as Projects, Collections, and Library folders. For a customized search built around specific parameters, click the "Advanced" button to configure an advanced search.

The Advanced Search overlay allows the construction of a custom search based on specific criteria. These criteria can be combined (find only the results matching all criteria) or operate independently (find all results matching any of the criteria). Available search parameters are based on the type of results requested (individual assets vs. Projects, Collections, or Library folders), as well as any custom metadata fields configured on the account. (See Custom Metadata Fields for additional information.)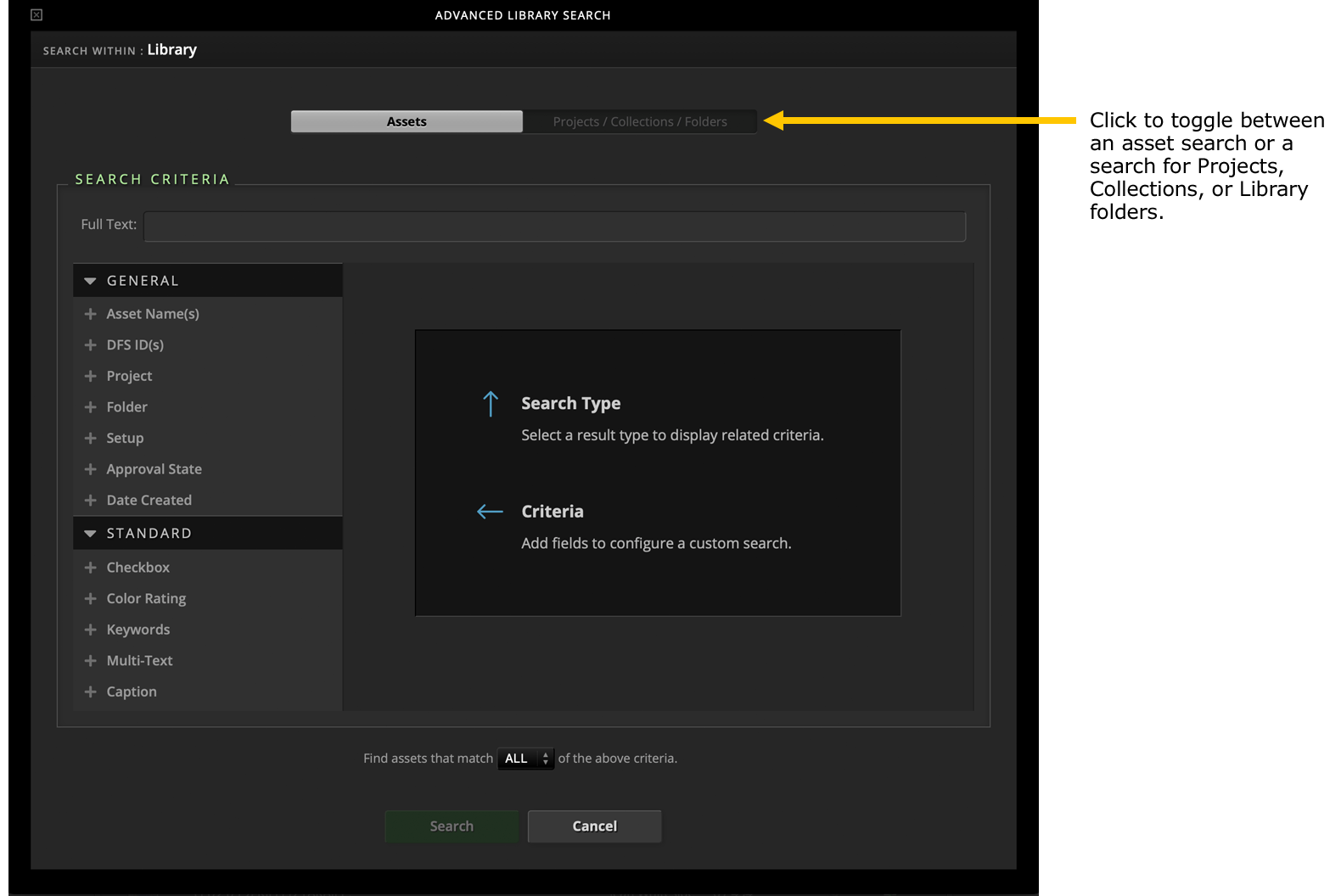 After selecting a search type, build a custom search by clicking on search criteria from the left column and entering values in the right column. Text entered into the "Full Text" search area is matched against all available text fields, such as filename, caption, keywords, etc.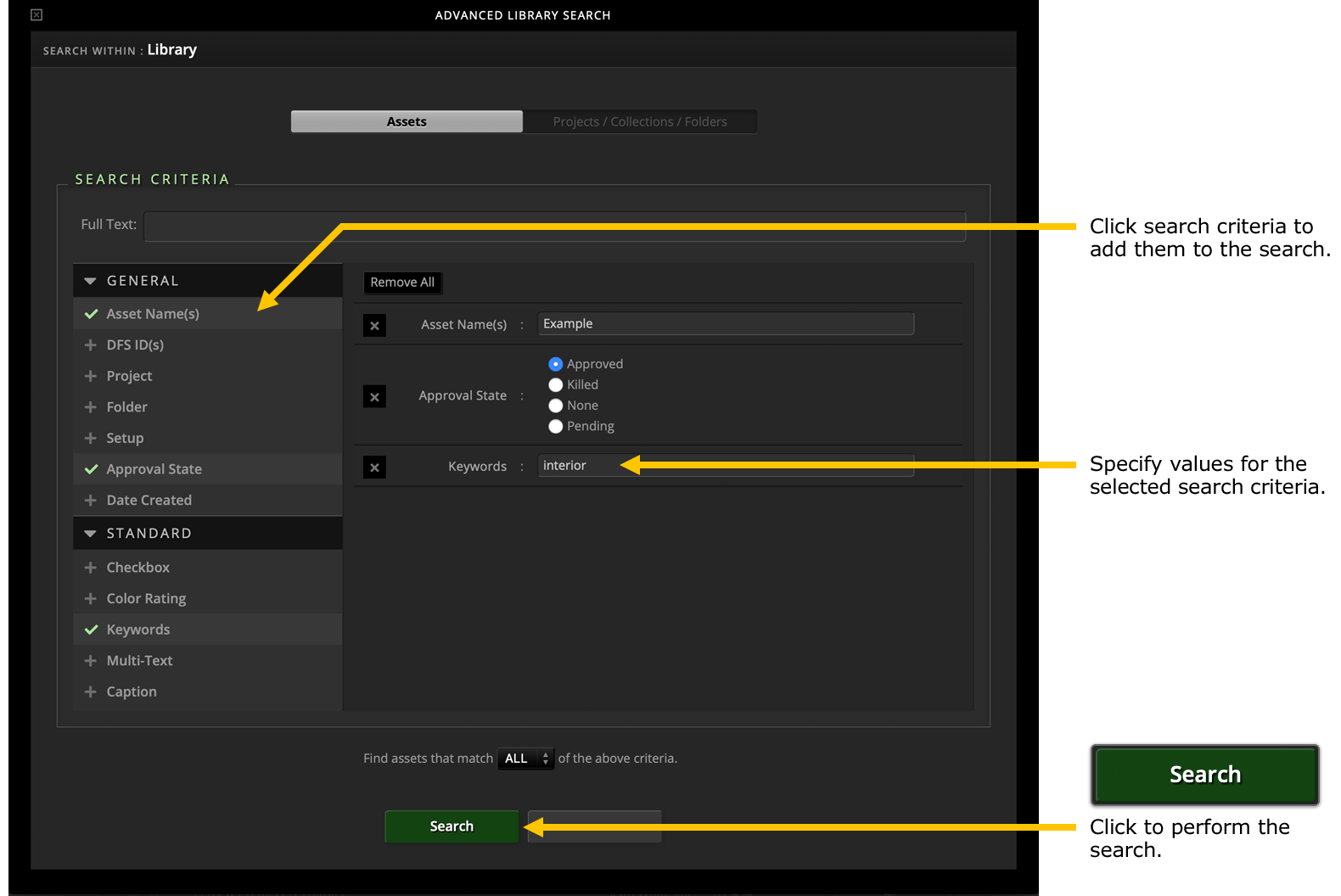 Each time the Advanced Search overlay is opened, it will display the search parameters from the most recent search performed from the same account and web browser. Remove search criteria from the list by clicking the "close" icon in the corner, or reset the entire search by clicking the "Remove All" button.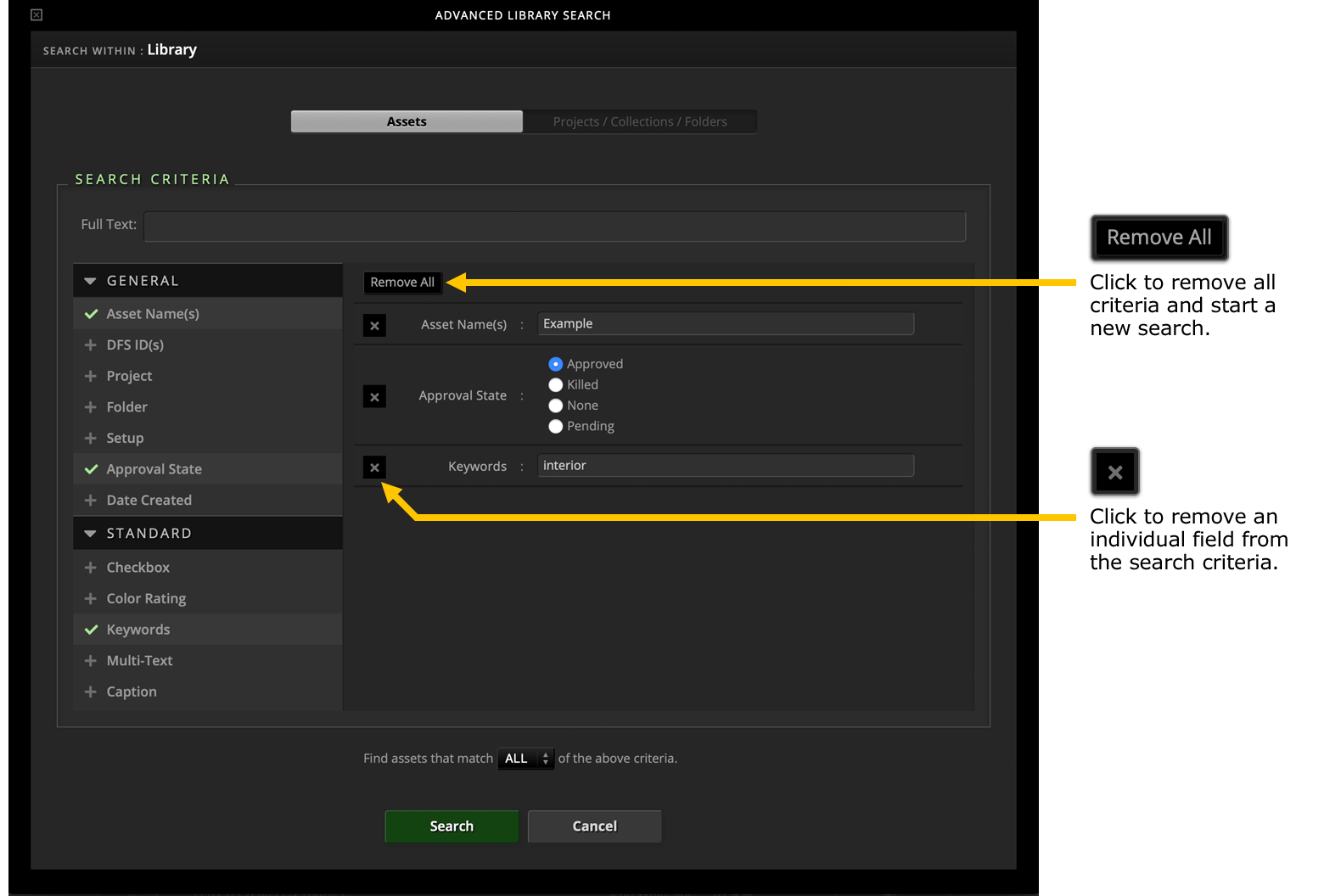 Once the search criteria are configured, use the menu at the bottom of the overlay to specify search results that match all parameters, or receive all results matching at least one of the parameters. Click the "Search" button to perform the search and view results.
For more information about working with search results, see DF Studio Image Search.