In DF Studio, any Collection can be published to a Web Portfolio, a public web page where assets can be showcased in a variety of gallery configurations. As new assets are added to the Collection, they will also appear in the Web Portfolio.
Create a Web Portfolio
Web Portfolios are always based on Collections, and contain exactly the same images as their source Collection, arranged in the same order. Select or create a Collection to begin.
If necessary, arrange the Collection's assets in the proper order. See Sort and Reorganize Assets for more information.
With the Collection selected or displayed in the proofsheet window, click the "Create Web Portfolio" button in the Portfolio section of the Collection Inspector.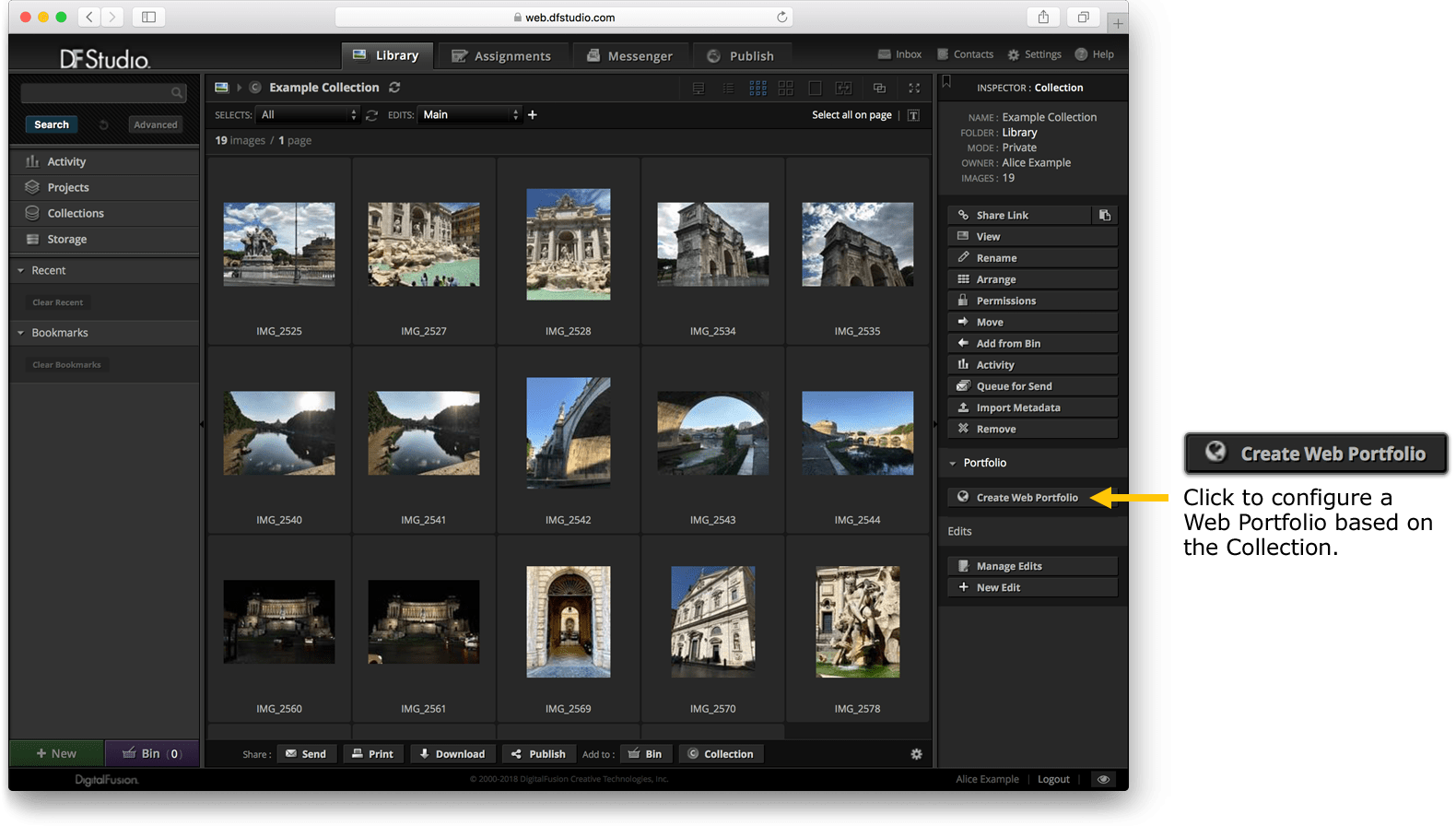 The Create Web Portfolio overlay will appear, providing an opportunity to name the Web Portfolio and select a template for the display of its assets.
Optionally, the Web Portfolio can also have a subtitle and a description, and the background color of the gallery template can be modified.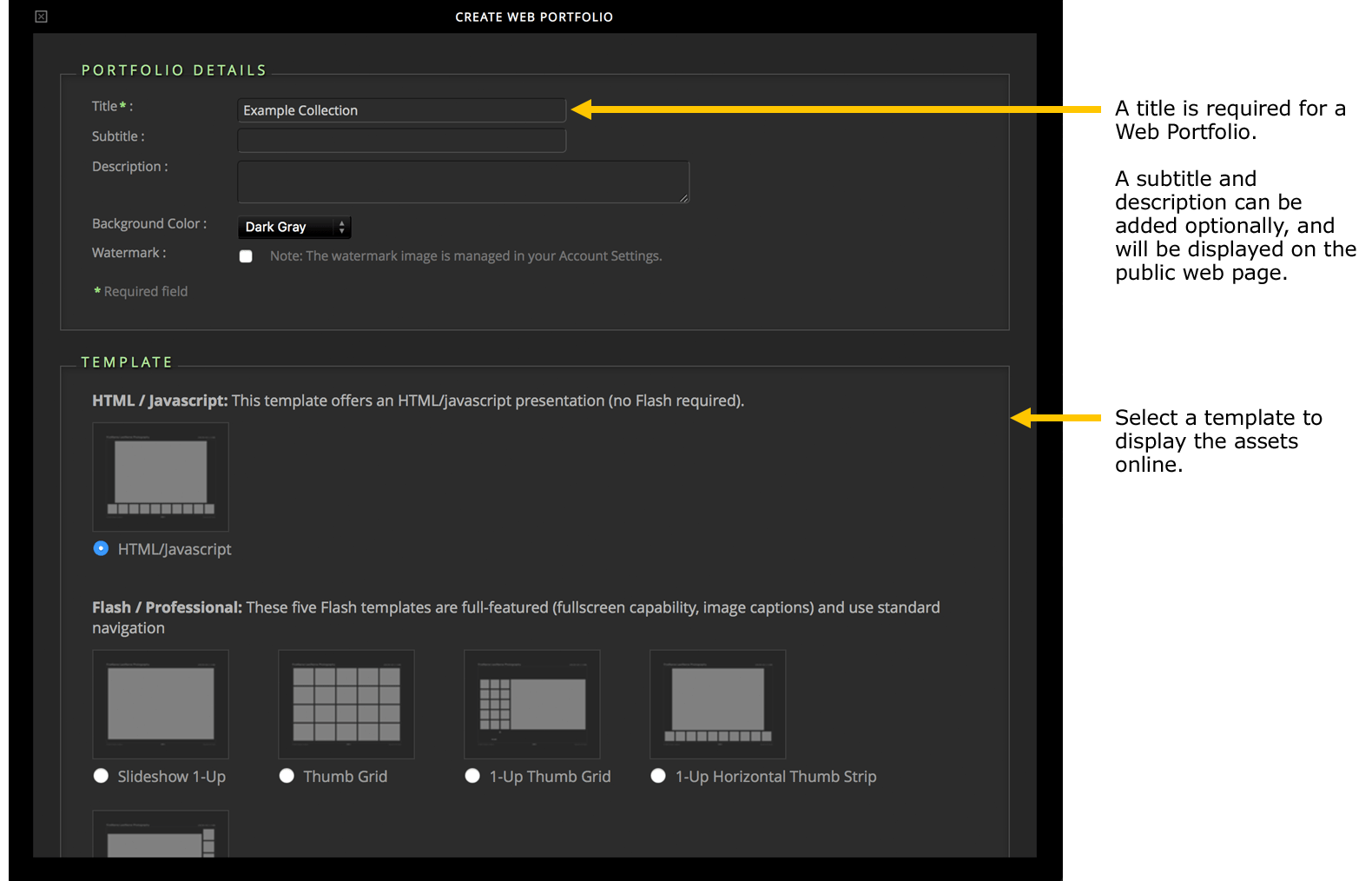 Watermarks may also be applied to the images in a Web Portfolio. Check the box beside the Watermark option to open the tools for configuring the watermark.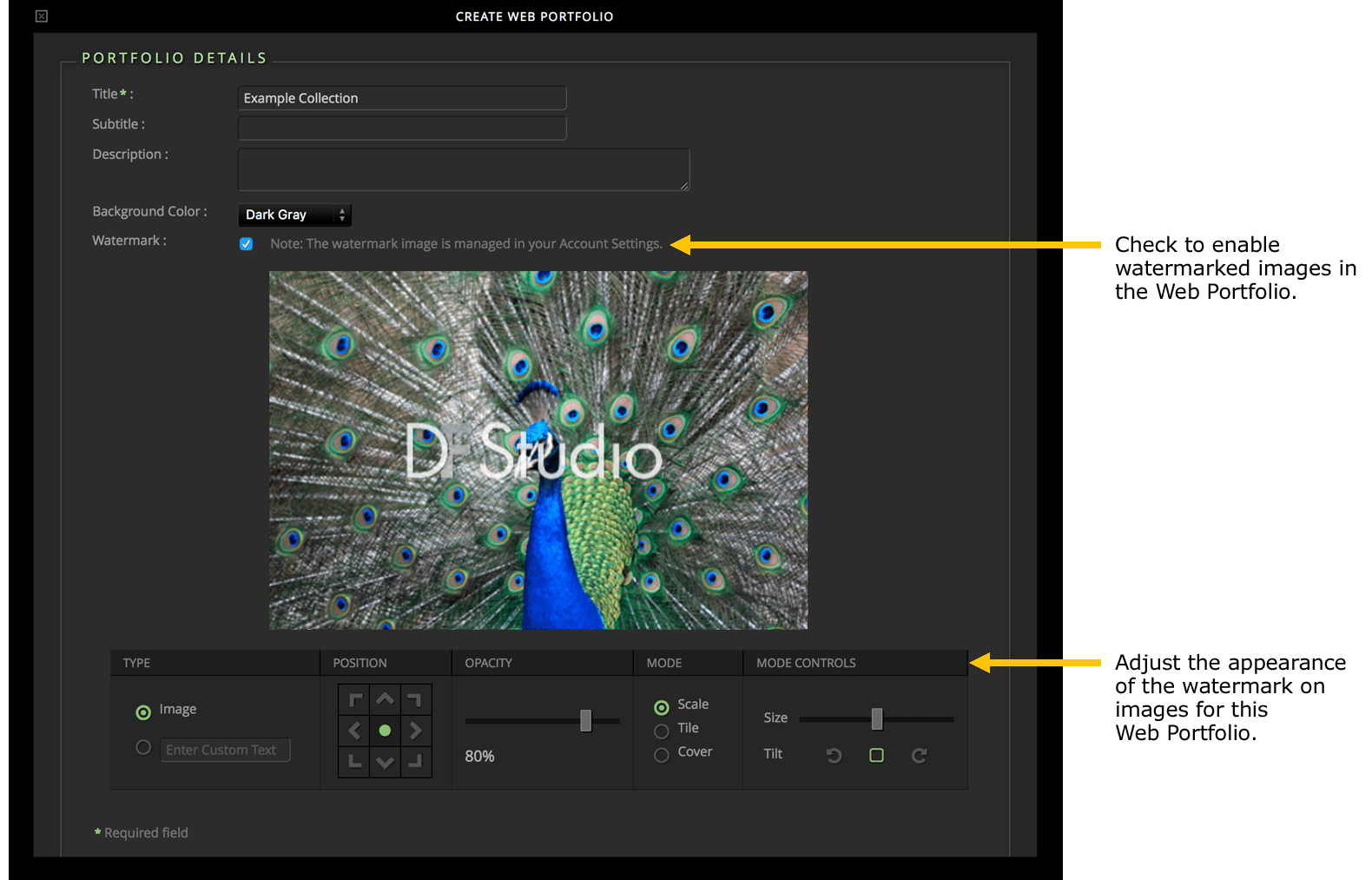 A watermark image, if desired, must be uploaded in the account Settings under Branding and Watermarks. See Watermark Images for Added Security for information about configuring image watermarks and specifying watermark options.
When the Web Portfolio is configured as desired, click "Preview" at the bottom of the overlay to view the Web Portfolio as it will appear on the web, or click "Save" to publish it.
View a Web Portfolio
Once a Web Portfolio has been created, the Portfolio section of the Collection Inspector will show additional buttons for working with the Web Portfolio. Click "View Live" to open the Web Portfolio in a new tab or window.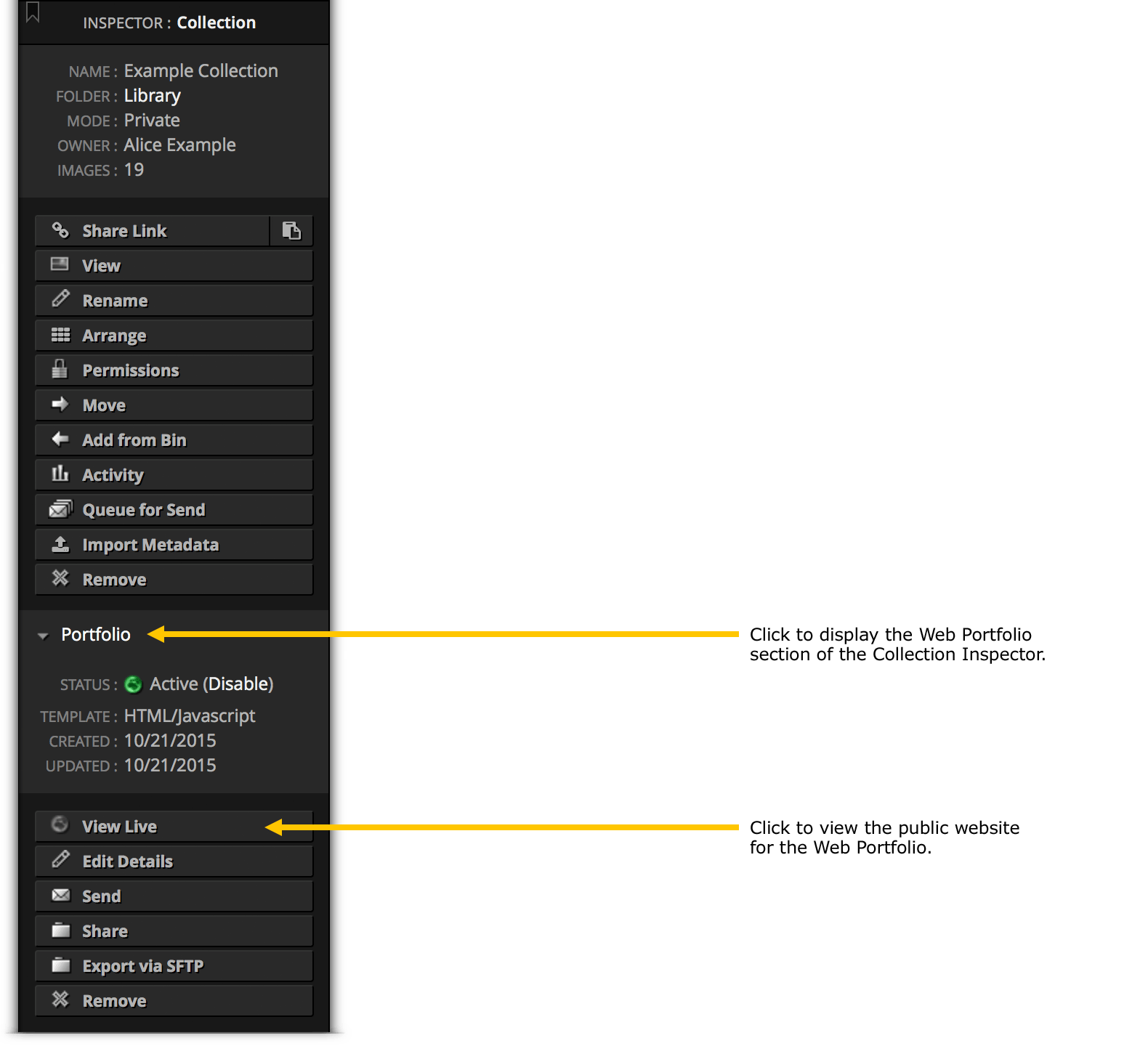 Share a Web Portfolio
The link from the "View Live" button is the public link for the Web Portfolio, which can be copied and distributed to publicize the Web Portfolio. This link can also be shared by email, using the "Send" button in the Portfolio section of the Collection Inspector.
Click the "Share" button for easy access to the link for copying, some example code for embedding the Web Portfolio in a blog or website, and another instance of the "Send" button to distribute the link by email.
To host a Web Portfolio on an existing website or platform, see Export Web Portfolio Files.
Modify or Delete a Web Portfolio
For more information on changing the settings or assets in a Web Portfolio, see Edit a Web Portfolio. To delete a Web Portfolio, see Remove a Web Portfolio.