For installation steps, see Install the DF Studio Plug-In for Lightroom Classic.
1. Select an asset or assets for upload to DF Studio, then choose Export from the File menu.
2. In the Export overlay, choose DF Studio from the Export menu.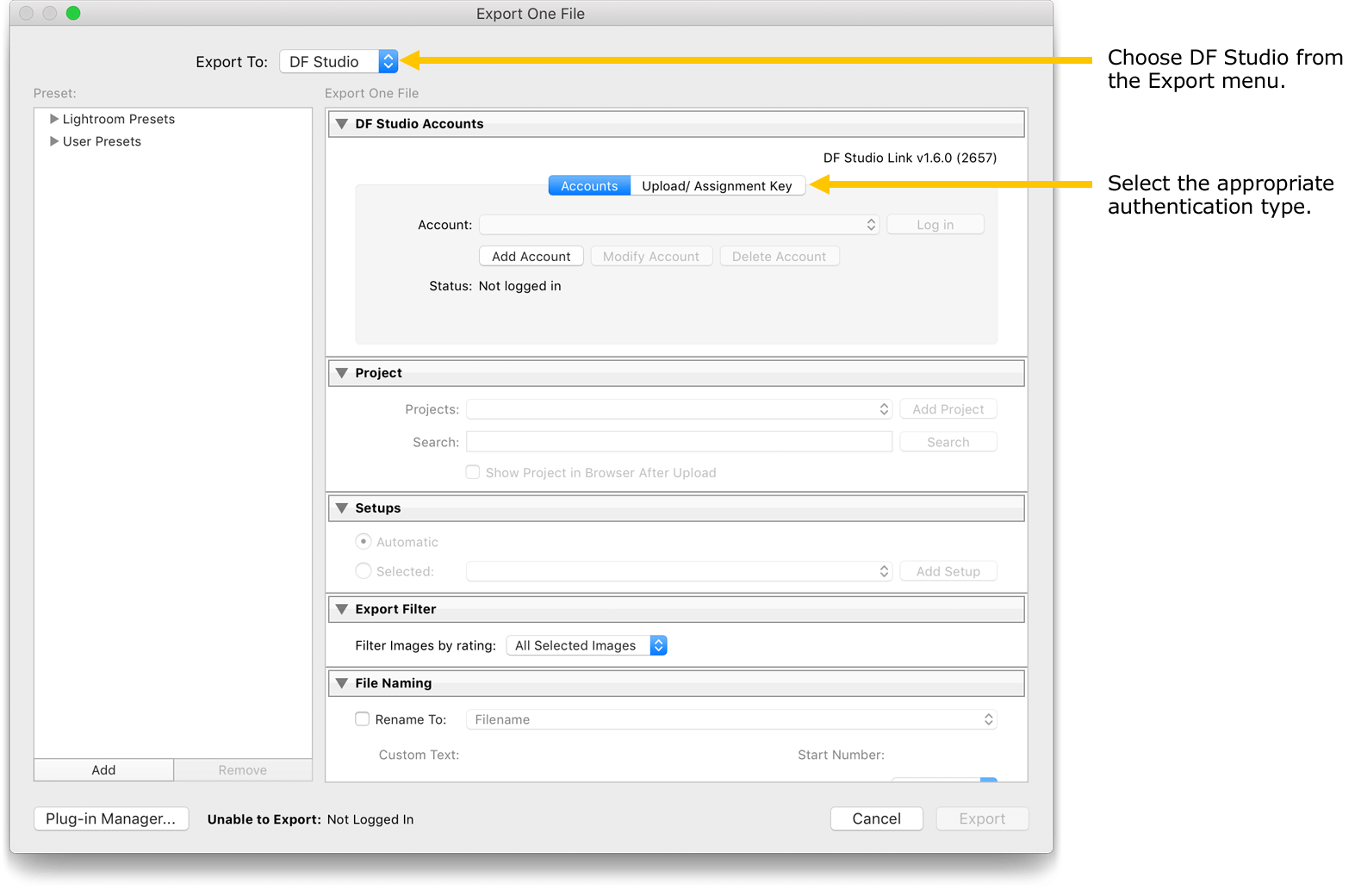 3. In the DF Studio Accounts section, select the "Accounts" tab if logging in with a DF Studio account, or the "Upload/Assignment Key" tab if uploading using an Assignment Key or Upload Key.
4. Authenticate with the proper login credentials. If connecting to a DF Studio account, click the "Add Account" button and supply the server URL (e.g., example_company.dfstudio.com), username, account name, and password. If connecting with an Assignment Key or Upload Key, enter the key and the matching email address, then click the "Log in" button.
5. Configure the DF Studio settings as desired and click the "Export" button to send the assets to DF Studio.