Every Messenger is distributed via a secure link that is unique to its recipient. This link can be expired at any time. When sharing images and other assets through a DF Studio Messenger, a number of features assist in providing control over the use of the distributed assets.
Watermarks
Images distributed via Messenger can be watermarked with visual content: the watermark image uploaded to the Branding and Watermarks Settings, a string of custom text, or the email address of each individual Messenger recipient. Turn on Watermark on the Options screen of the New Messenger overlay, then click the "Configure…" button to adjust the watermark settings. For details, see Watermark Images for Added Security.
Watermarking is not supported on LIVE Messengers or Multi-Messengers.
A nominal transcoding fee will apply when generating watermarked video assets.
Messenger PIN
If available on the DF Studio account, a Messenger PIN requires the recipient to input a six-digit PIN before accessing any Messenger that the sender has designated for PIN protection. When creating a new Messenger, click to enable Messenger PIN to require a PIN for all recipients of that Messenger. For further details about the functionality of this feature, see Messenger PIN.

Messenger Expiration
Expiration dates can be configured for any Messenger when the Messenger is sent, removing access to the shared assets after a set period of time. After the Messenger has been sent, this expiration date can be configured separately for each recipient. If necessary, Messengers can also be expired immediately—which will close and revoke access to the Messenger instantaneously, and expire the session of any Messenger windows currently open in the recipient's web browser within two minutes. (See Messenger Expiration Dates for the steps involved in modifying the expiration of a Messenger after it has been sent.)
Messenger Forwarding
When applicable, Messenger forwarding can be enabled on any Messenger configured with the "Custom" template. This allows Messenger recipients to click a "Forward" button within their Messenger interface to send a unique Messenger link to a third party. This avoids recipients sharing their own secure Messenger link, and also creates a separate Messenger environment so that any comments or selects contributed by the third party do not affect information submitted by the original Messenger recipient.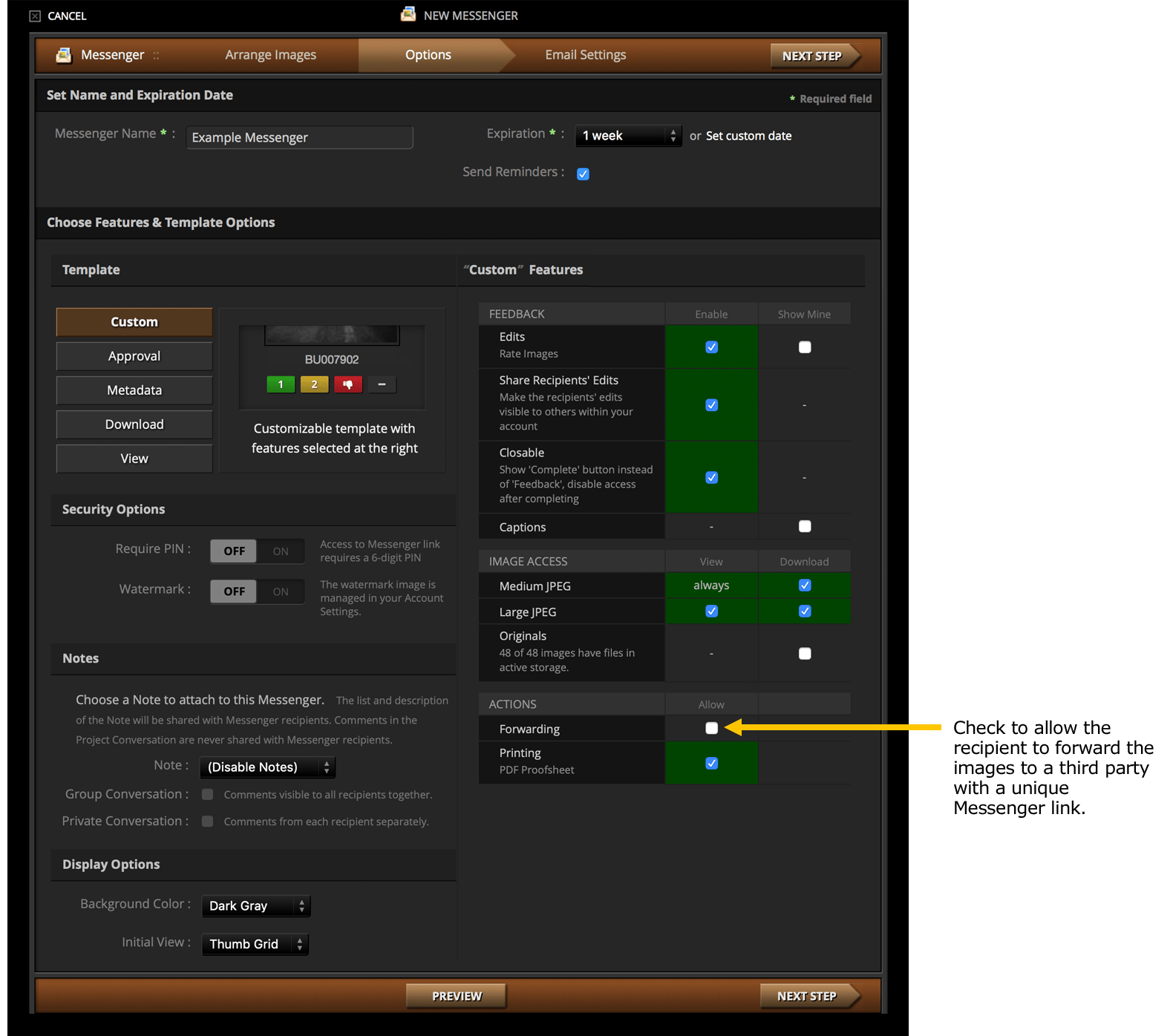 Download Options
It is also possible to restrict file download access for Messenger recipients. Downloads can be constrained to certain sizes of DF Studio previews, or disallowed entirely.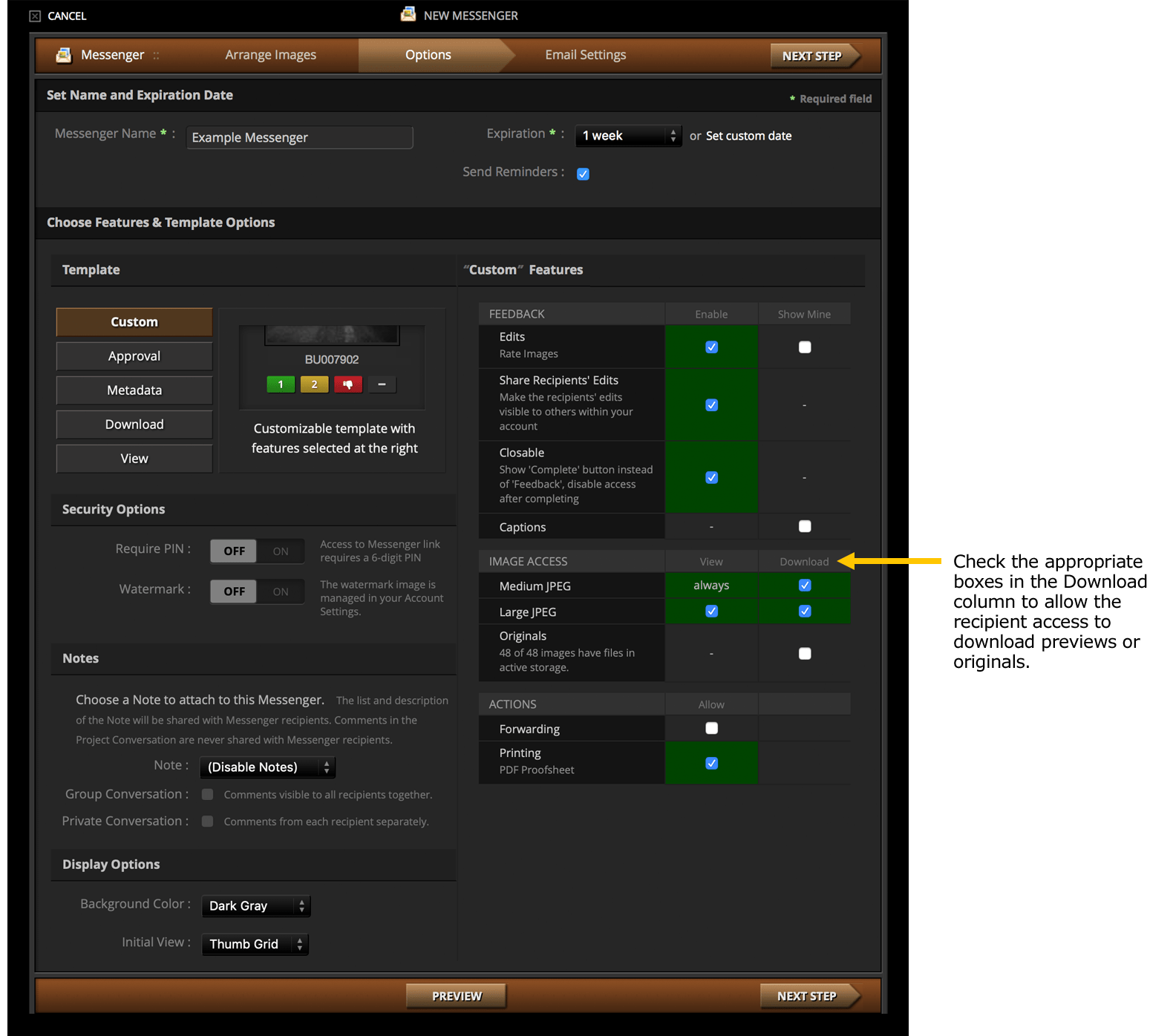 Because the image content of original files is never changed, it is impossible to allow downloading of originals when watermarking is enabled on the same Messenger.