In DF Studio, a Project is the basic container for a set of images, such as a photo shoot, some scanned images, or any other set of assets like video clips, PDF documents, etc.
Signing in to a new account will reveal a welcome screen with instructions to create a Project.
1. Click the green button in the welcome message, or use the green "New" menu, which is always in the lower left corner of the DF Studio interface. Hover the mouse pointer over the "New" button to reveal the menu, then click "Project".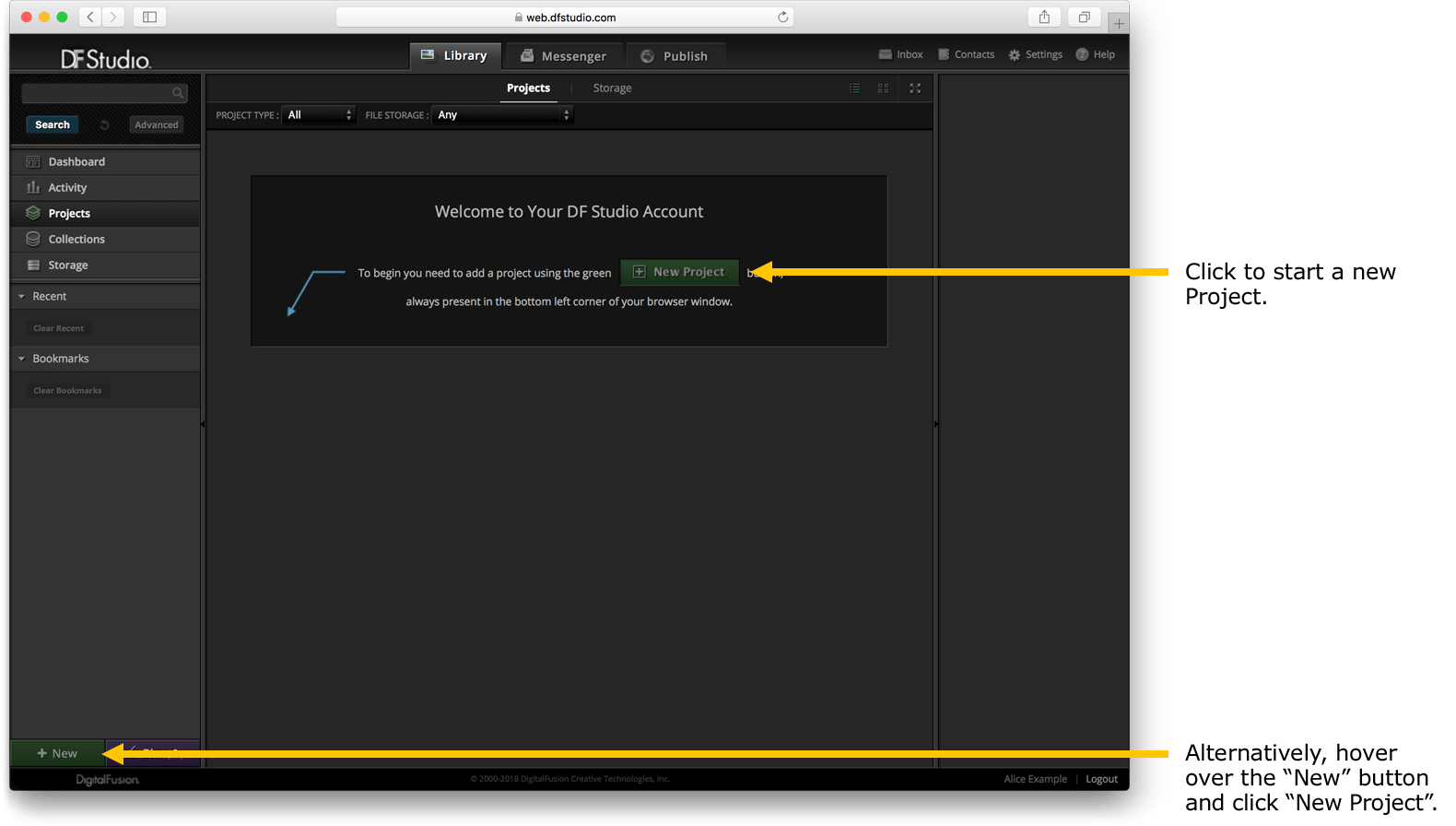 2. Specify a name for the Project (and optionally organize it into a Library folder), then click "Create Project".
3. To add assets to the new Project, click the "Upload" button in the Project Inspector in the right sidebar. (This button can also be found in the toolbar at the bottom of the workspace area.)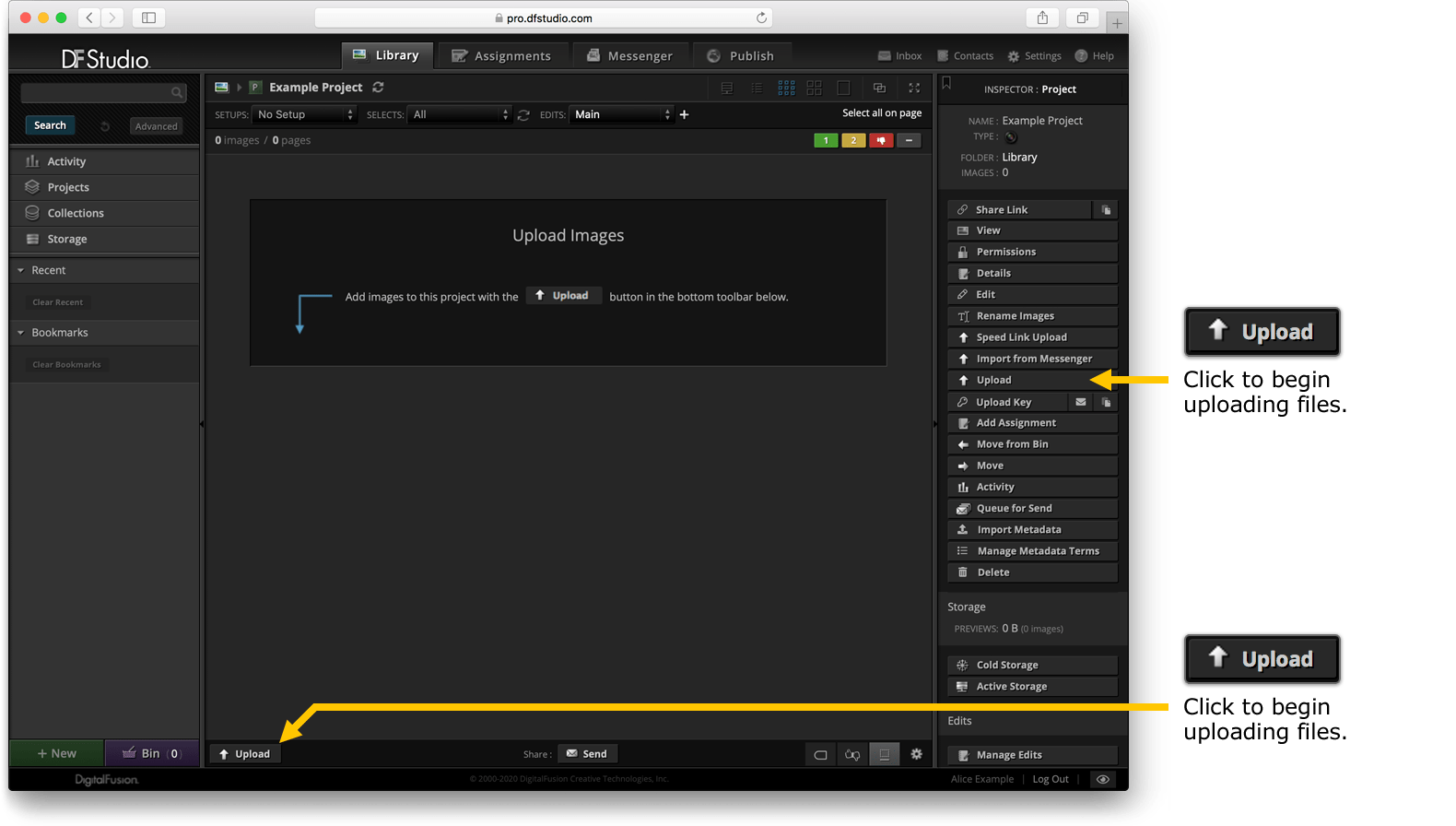 4. An upload window will open with the Project as its upload target. Drag and drop files to this window for uploading, or click the "Select Files for Upload" button to browse local files and folders. For more information see Upload Files to DF Studio.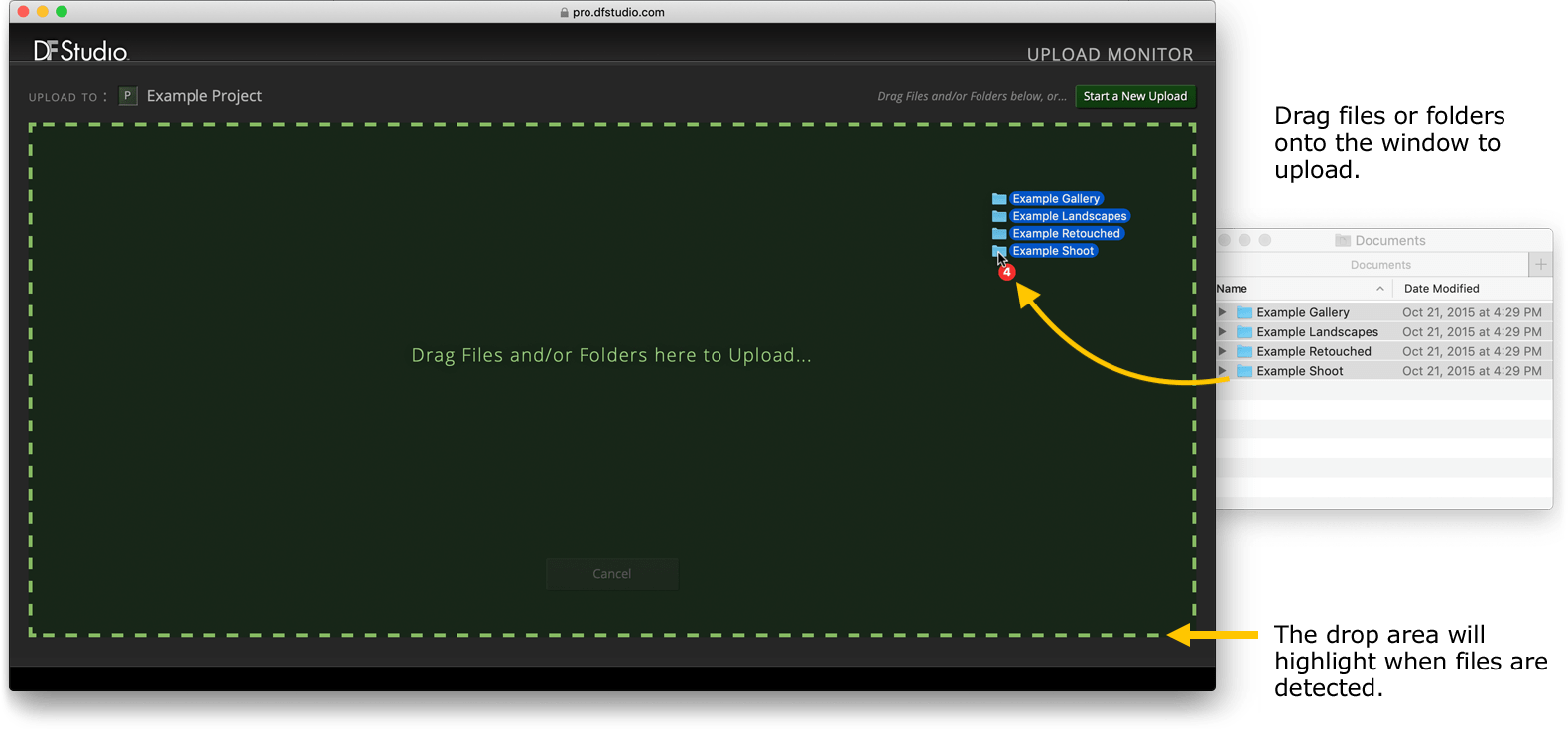 For more information about creating and populating a Project, see Start a Project.
See Manage Project Details for more about customizing Project metadata.