DF Studio's Quick Look overlay gives instant access to a larger preview of any asset in a Project or Collection view.
Open Quick Look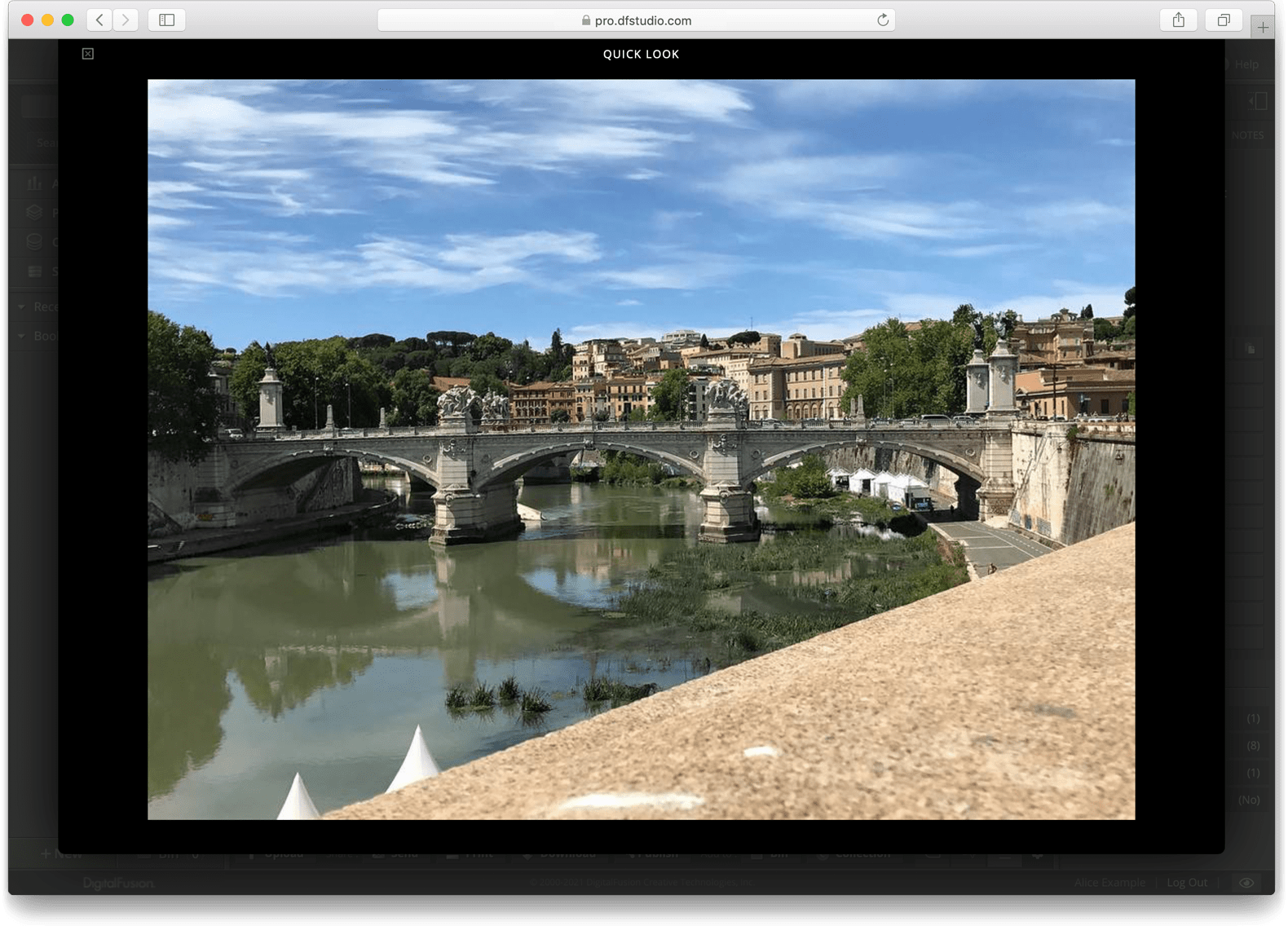 In thumbnails view and detailed thumbnails view, the thumbnail preview will include a small Quick Look icon in the lower right corner. This can be clicked on any asset to open Quick Look and change the current selection to that asset.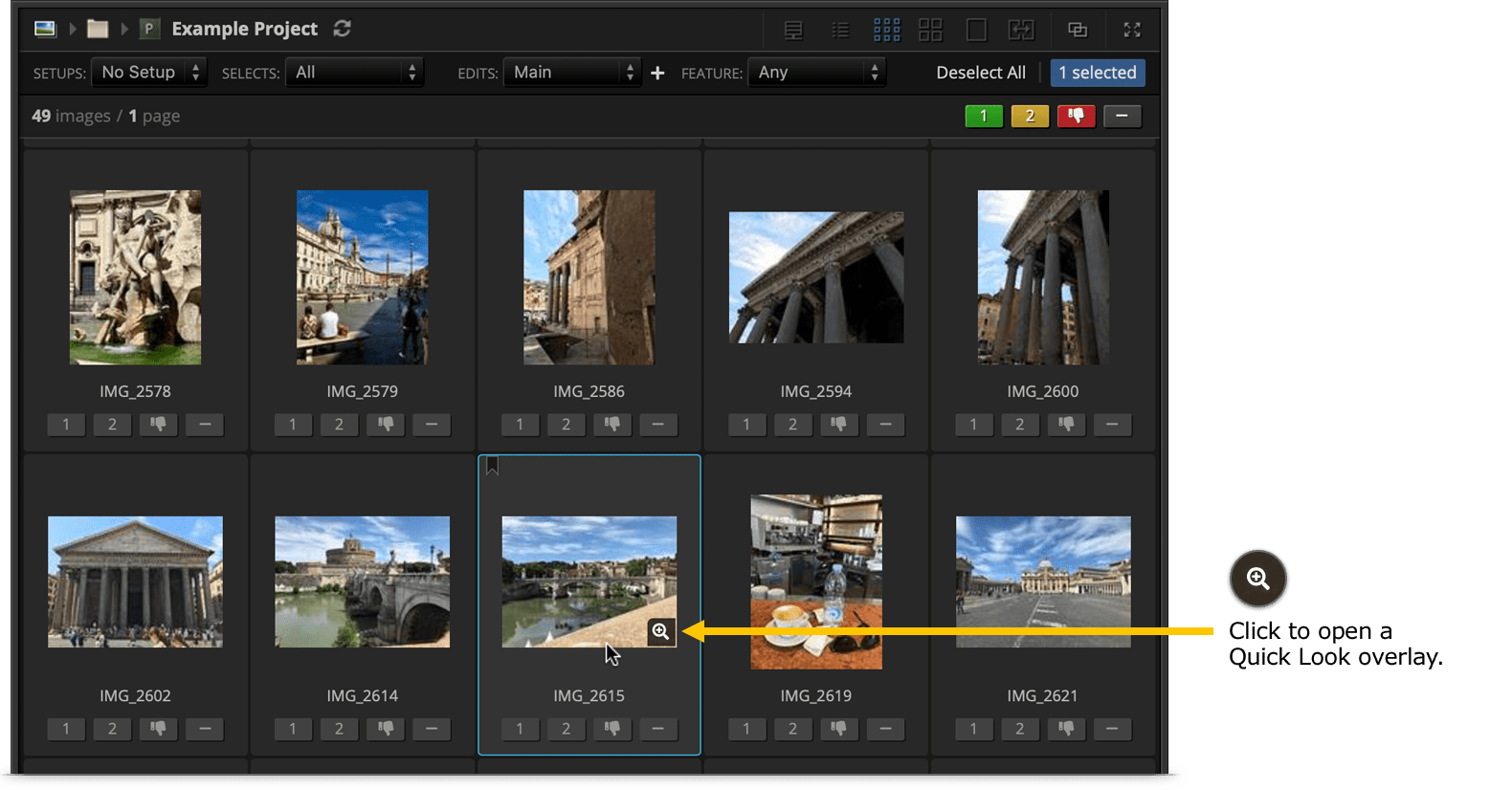 Any time assets are selected, including list view, pressing the space bar will open the Quick Look overlay for the selected asset. (If more than one asset is selected, only the first selected asset will be shown in Quick Look.) To dismiss the Quick Look overlay, press the space bar again.
Other File Types
For image assets, the larger version displayed in Quick Look is DF Studio's medium preview: the same image displayed in 1-Up view. For other asset types, Quick Look provides additional functionality.
Video Assets
For video assets, a playable transcoded preview will be available in the Quick Look overlay. Use the playback controls to view the video preview.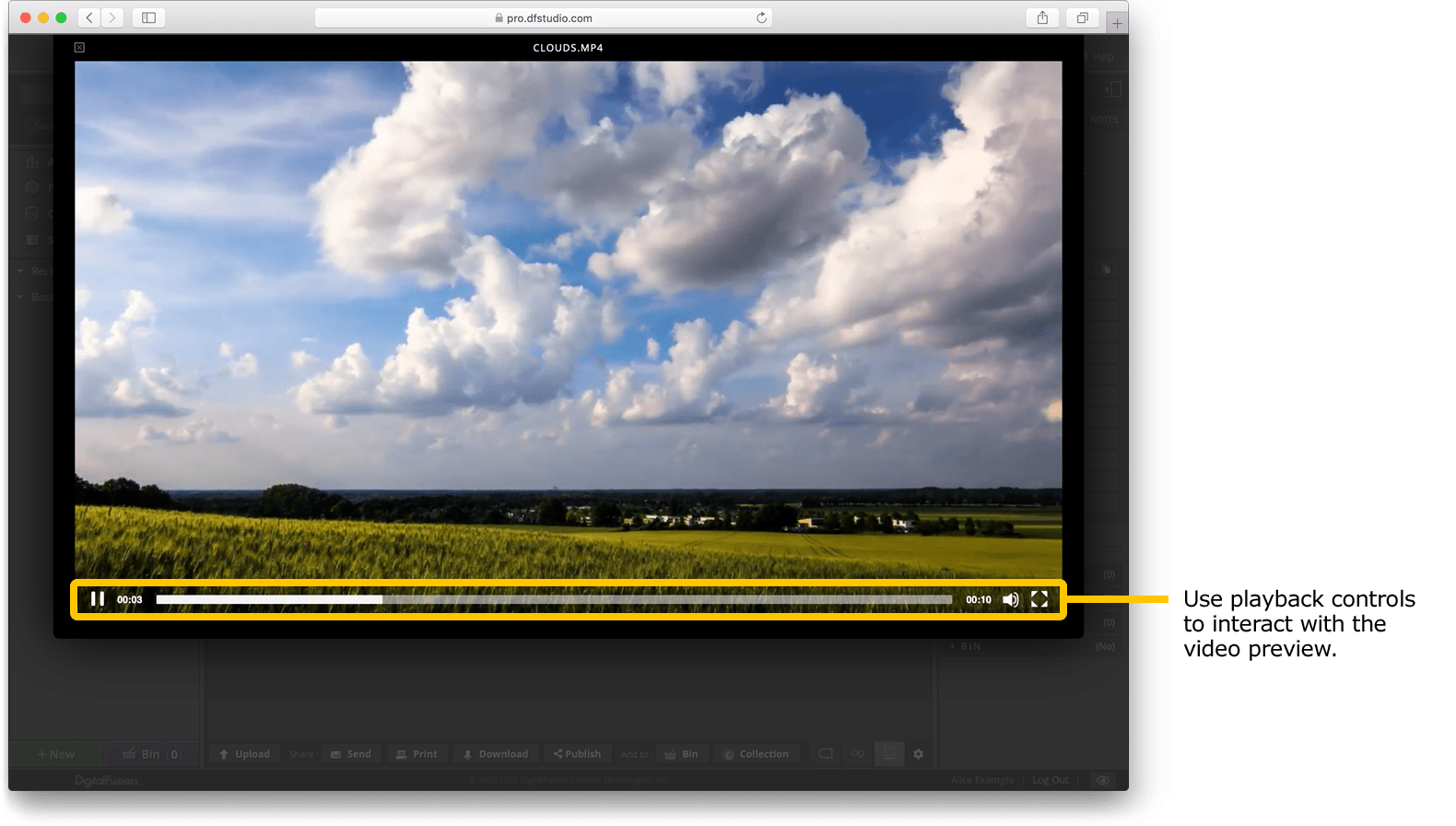 PDF Assets
PDF files are displayed in their entirety, in an interactive viewer. For more information, see Preview PDF Documents.
ILLUSTRATION: PDF asset in quicklook overlay with PDF buttons indicated
Other Assets
For other assets, such as a ZIP file or Word document, DF Studio does not generate a preview. The Quick Look view will display a message to confirm this. Click the "close" icon in the top right corner, or press the "escape" key to dismiss.