DF Studio's Visual Screen Protection feature (VSP) is intended to inhibit the unauthorized use of images in environments where the DF Studio user's screen may be publicly viewable. It overlays an access code on top of images within the DF Studio interface, along with the date and account name.
Admin users can configure Projects, Collections, or folders to require VSP for all users. (For more information, see Configure Visual Screen Protection.) In these views, VSP will be shown atop all images and previews, regardless of the user's preference.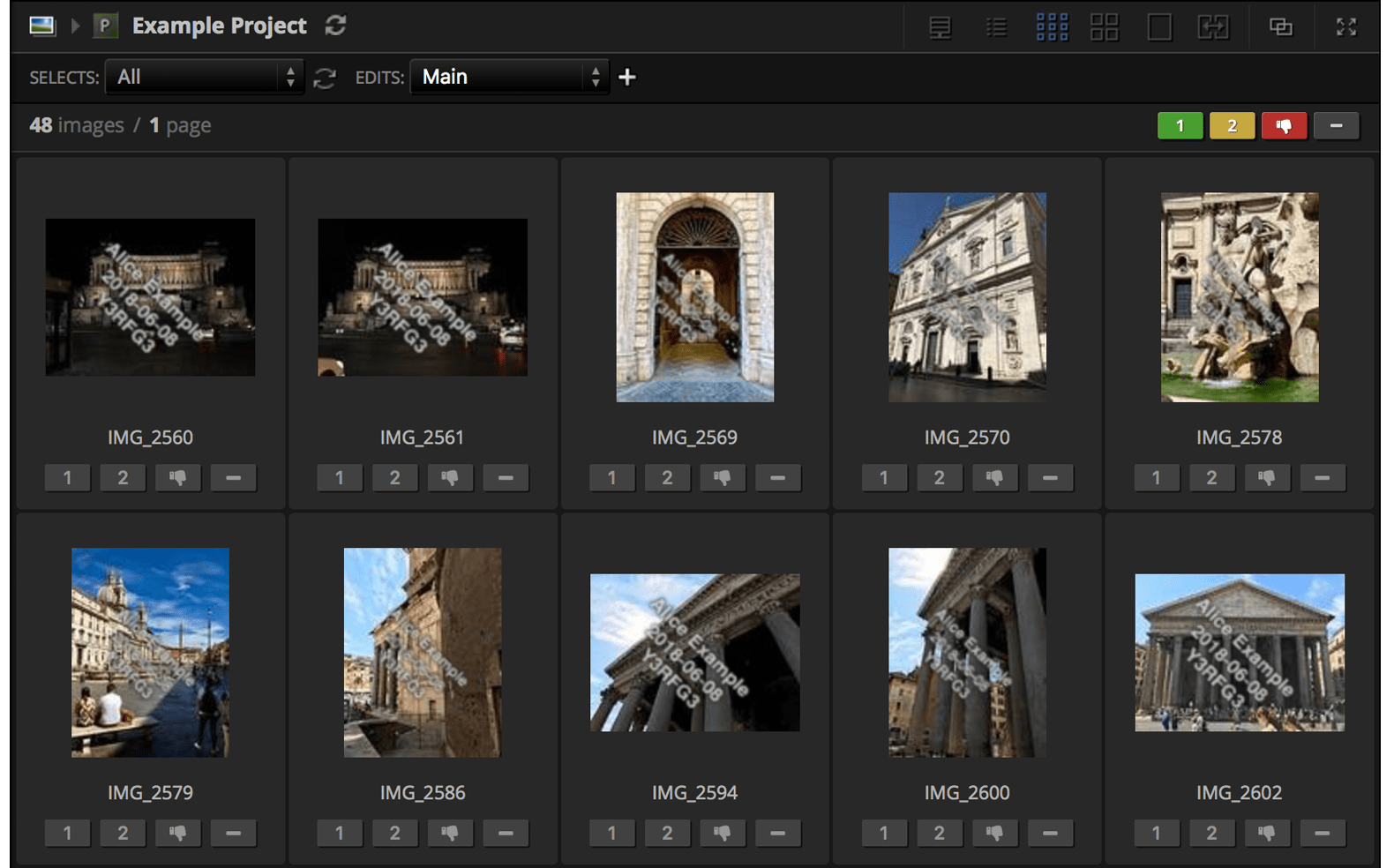 In all other views, the use of VSP is an option for the user. When working in an environment where VSP would be appropriate, simply click the VSP button in the account links at the extreme bottom right of the DF Studio window.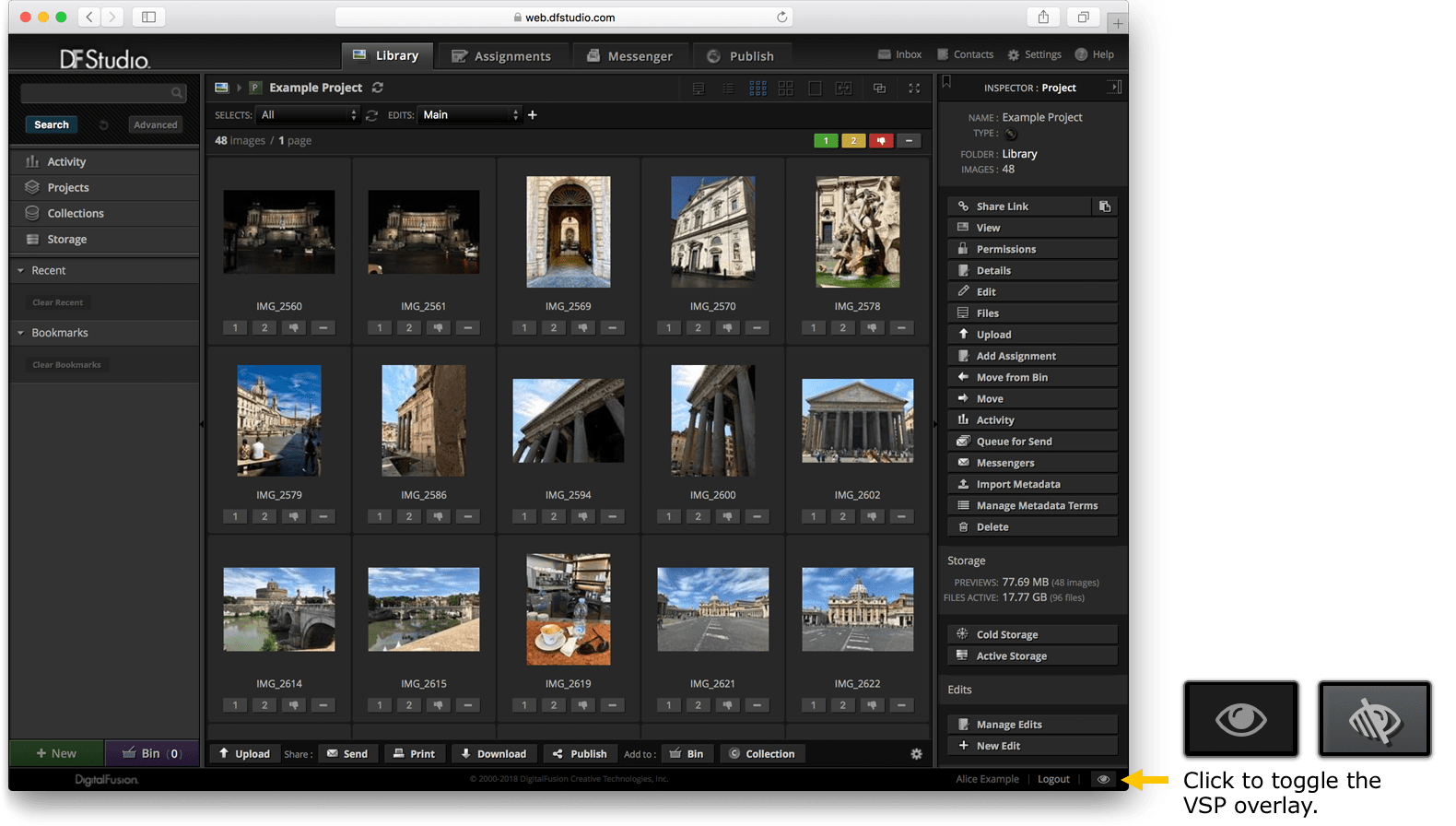 With this setting enabled, images and previews will include the VSP overlay, regardless of how the VSP settings for the current Project or Collection have been configured. When the setting is off, VSP overlays will still appear in those views where the setting has been configured by admins.