Using the DF Studio Lightroom plug-in, it is possible to upload assets directly to the Library in a DF Studio account.
Adobe Lightroom CC (cloud based version) does not include support for external plug-ins. Lightroom Classic CC, or a version of Lightroom CC from 2015 or earlier, will be required to install the DF Studio plug-in.
1. Download the plug-in from dfstudio.com/support
2. Double-click to unpack the downloaded file, then optionally move it to the preferred folder for storing Lightroom plug-ins.
3. Launch Lightroom and open the Plug-in Manager from the File menu.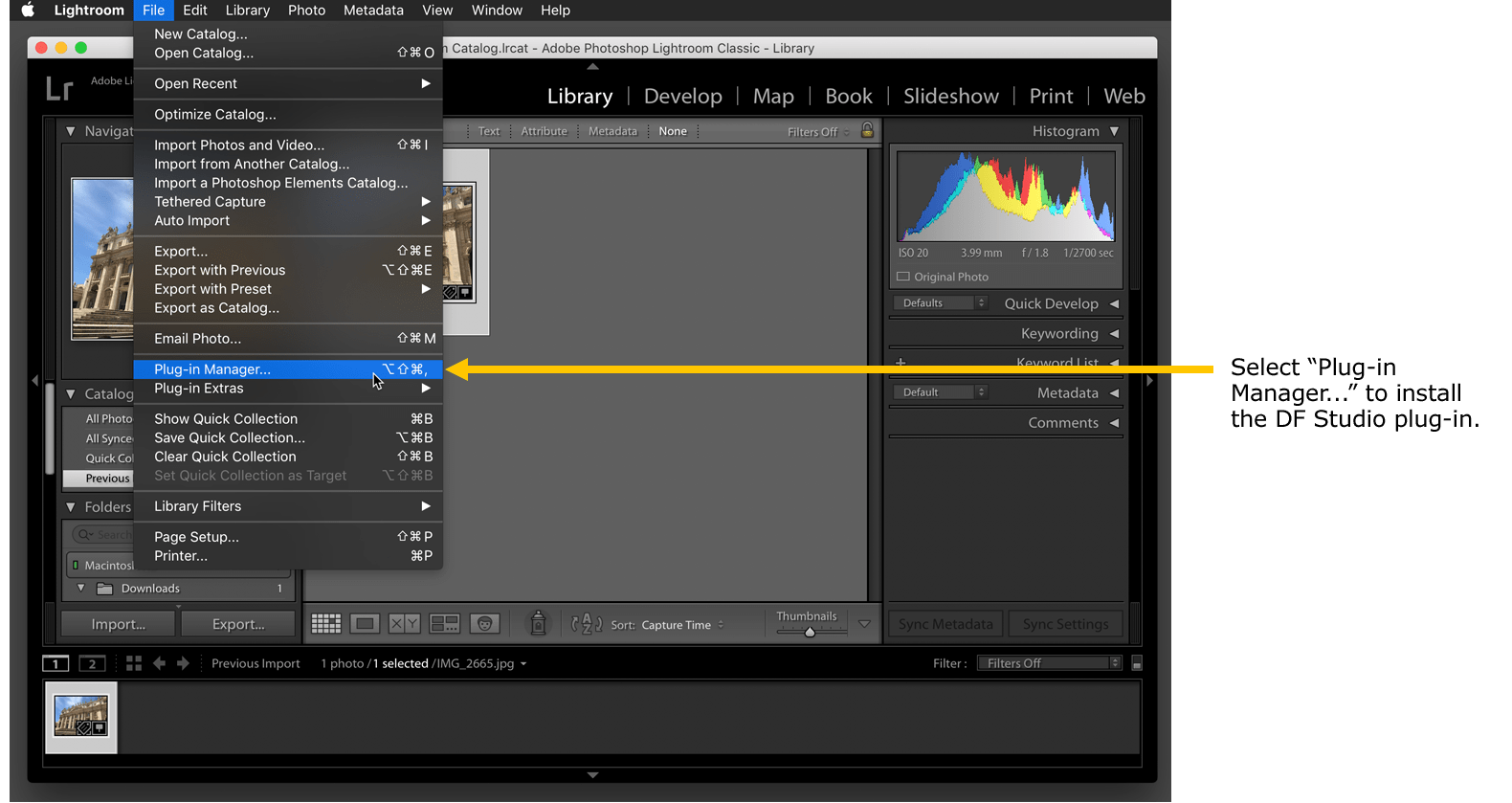 4. Click the "Add" button at the bottom left of the Plug-in Manager window, then navigate to the folder where the DF Studio Lightroom plug-in was stored in step 2.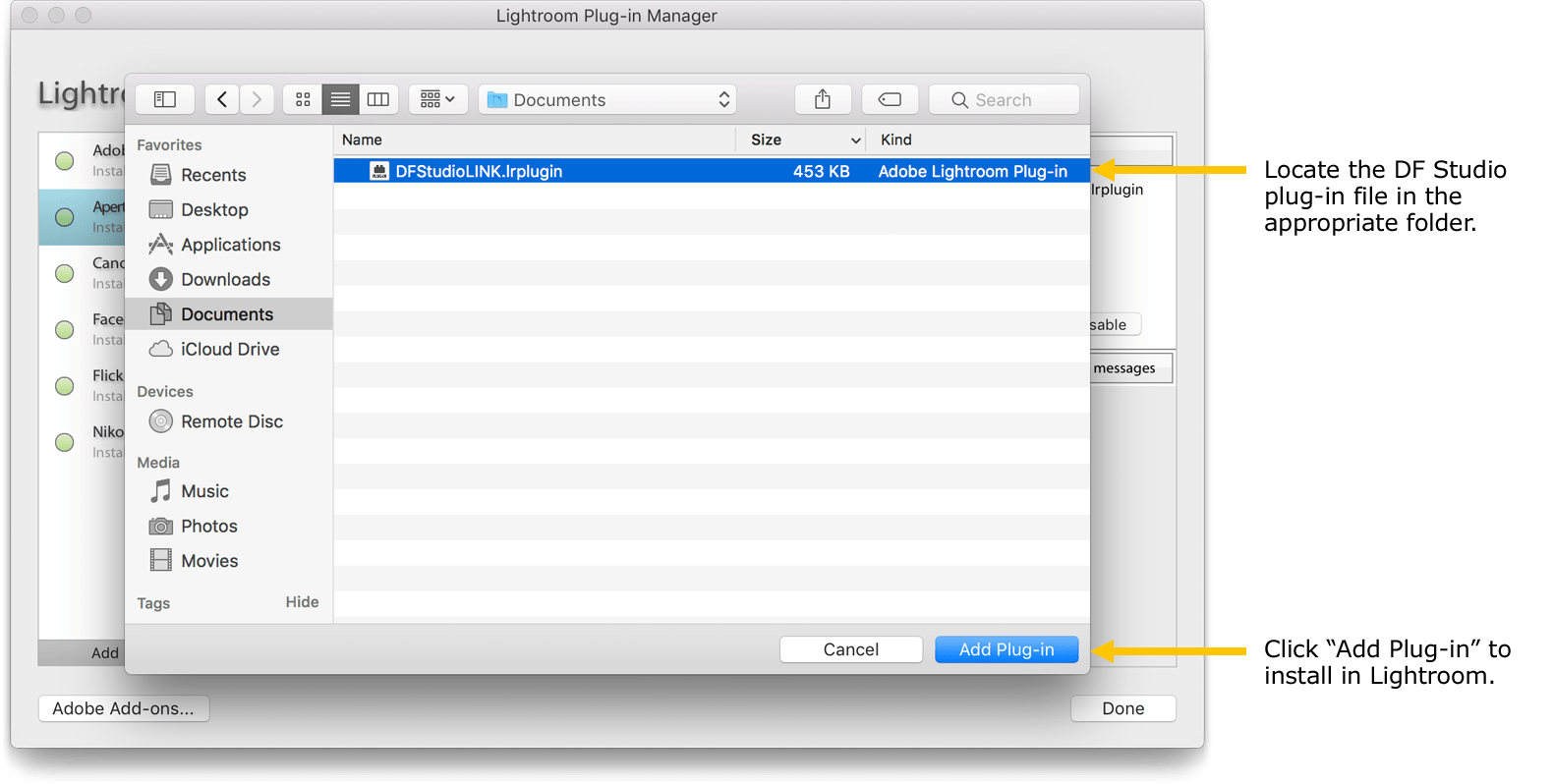 5. Click the "Done" button to enable the plug-in.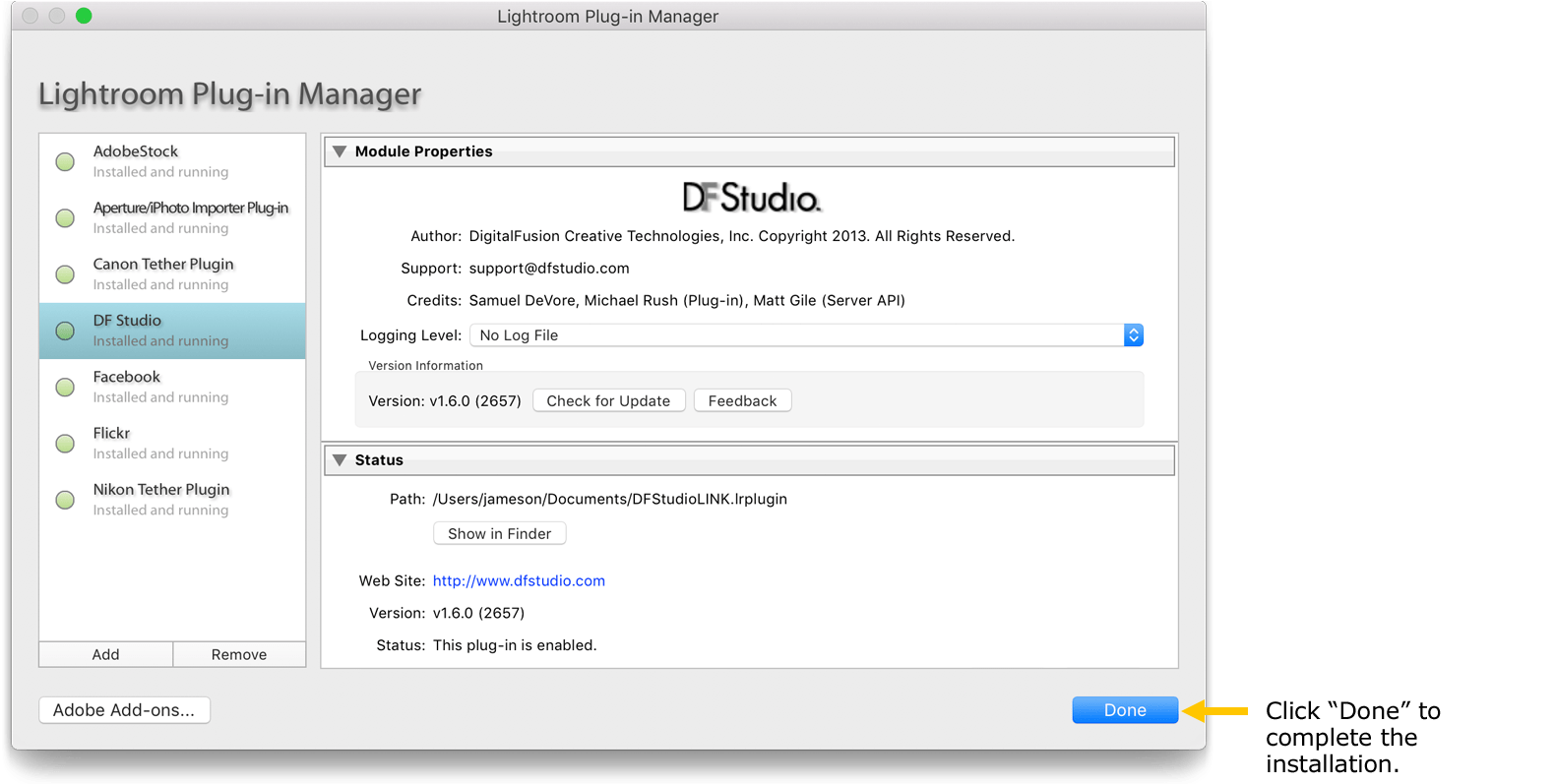 With the DF Studio plug-in installed, DF Studio will be presented as an option for exporting assets from Lightroom. See Upload From Lightroom Using the DF Studio Plug-In for more information.