Supported Web Browsers
DF Studio works best with Firefox, Chrome, and Safari (Mac).
The latest version of any browser is preferred, but versions of Safari earlier than 10.0 will experience degraded functionality with some parts of DF Studio. Users running Mac OS X version 10.10 "Yosemite" or later can update Safari using the App Store. Users with older versions of Mac OS X must access DF Studio with Firefox or Chrome.
Internet Connection Speed
A faster internet connection is always better, but DF Studio can be used for viewing and editing on fairly slow connections. The 1-Up view provides an option for tuning the interface to accommodate a slower connection speed (see details below).
The connection speed required for uploading is largely dependent on the size and number of files being uploaded. An extremely fast connection is not needed for uploading only JPEG files. Uploading larger files, such as TIFF or RAW images, requires a fast connection.
Online tools such as speedtest.net can help evaluate the current connection to the internet.
Tuning for Slower Connections
The preview files automatically generated for display within DF Studio are designed to load efficiently in a web browser. However, since image files are among the largest elements of a web page, additional optimizations are available to help reduce the loading time on slower internet connections.
At the bottom right corner of the main DF Studio workspace is a gear icon to open the display settings. Reducing the number of thumbnails per page will help the pages load faster.
The setting for Single image size affects the display of the main image in 1-Up view. The Standard preview is saved at a lower resolution and will load much faster than the Large preview of the same image.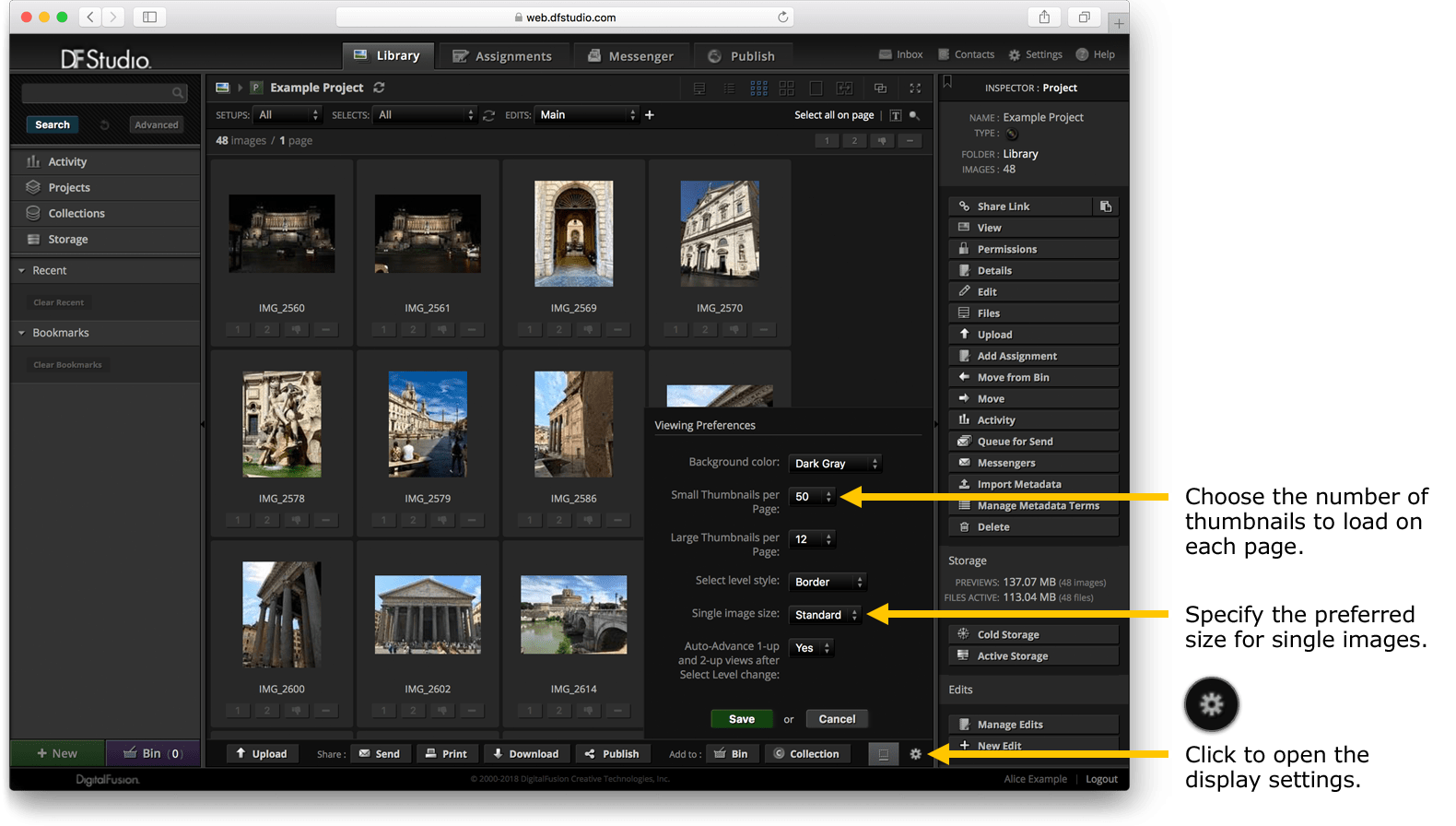 The 1-Up view displays a large preview for use evaluating images while performing edits or selections, along with thumbnail previews of the adjacent assets for navigation. Turning off these previews will also reduce the loading time of the 1-Up page. (Navigation is still possible using the arrow keys on the keyboard, or the Auto-Advance option from the display settings.)
Click the Thumbnails icon in the 1-Up view to toggle the thumbnail previews on or off.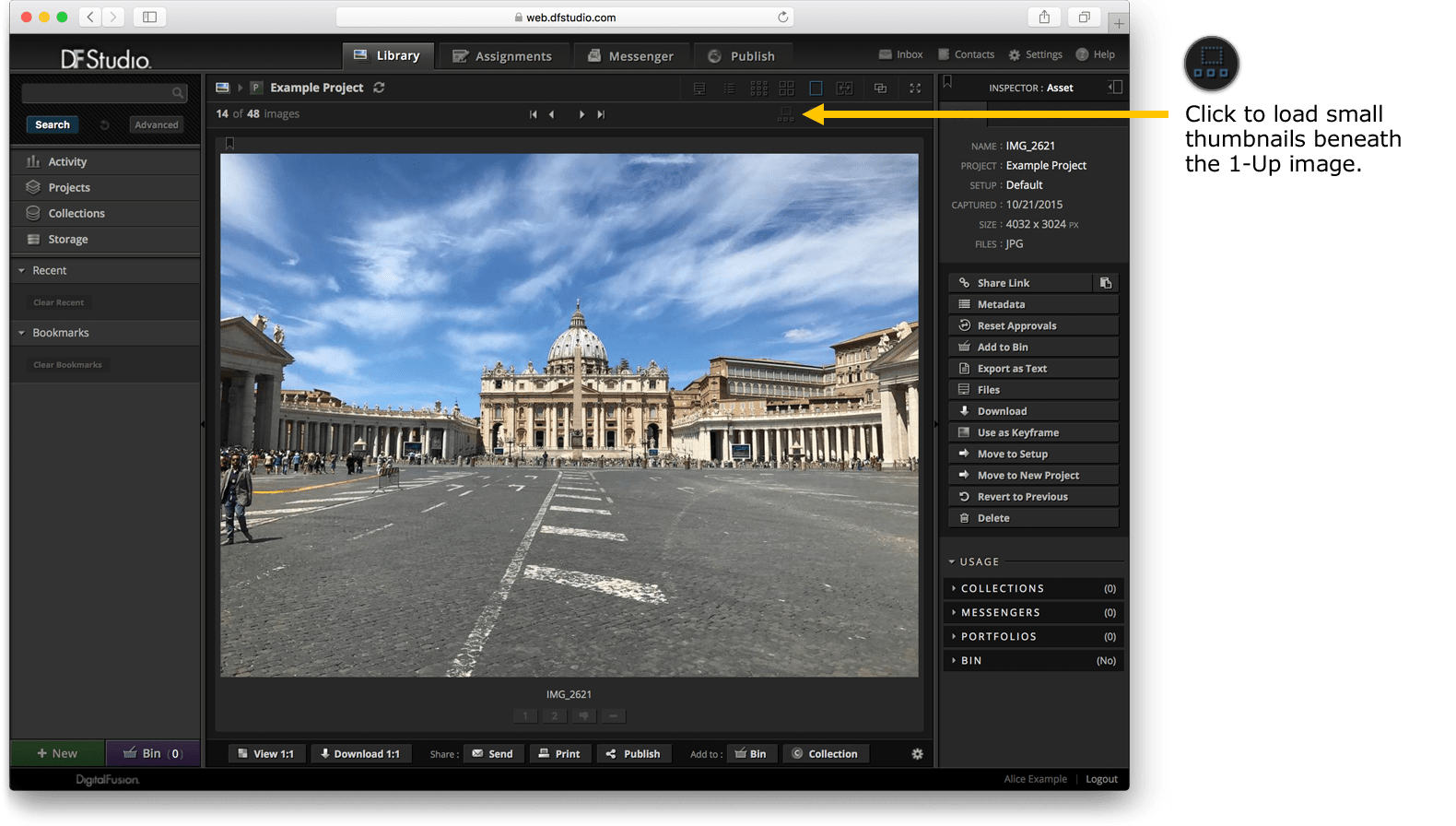 For more information about the preview images generated by DF Studio, see Dimensions of DF Studio Preview Files.