Billing Statements
Monthly billing statements for a DF Studio account are available on the Billing and Statements page. Visit the Settings page and click "Billing" under the Billing Settings category in the right column.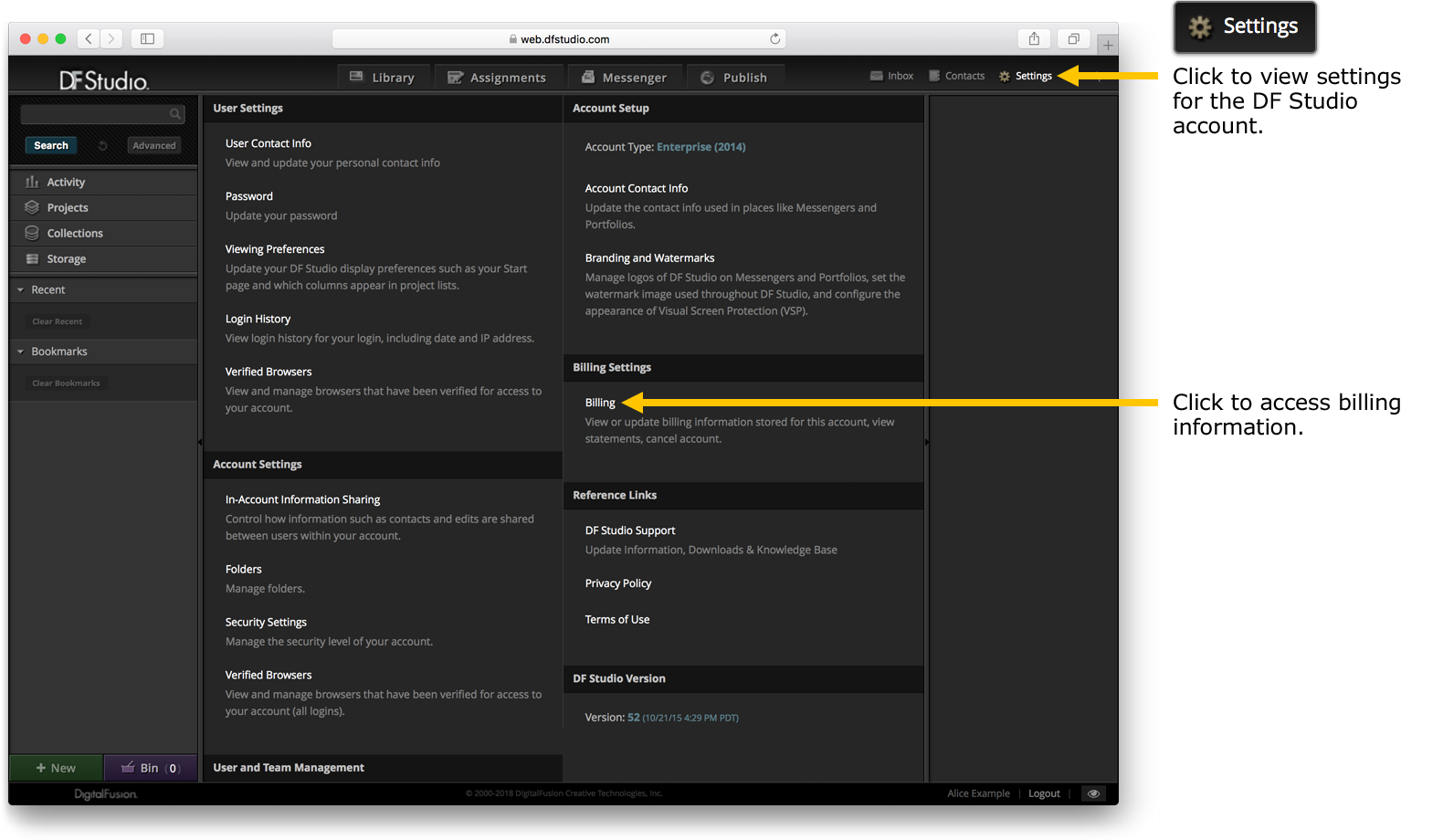 Click on a billing date to see the statement for all activity and charges for that billing period, including applicable discounts and credits. This statement is delivered via email to each billing contact on the account on the first of each month, summarizing account fees and storage charges for the previous month's usage.
Click "View Current Activity" in the Current Activity section to see an estimated breakdown of charges for the current billing period.
This will not be an exact match to the billing statement delivered at the start of the next billing cycle due to storage being billed based on average monthly usage. For more information, see Storage and Billing.
Billing Contacts
To control which users are identified as billing contacts in a multi-user account, modify the users' details on the Users and Teams page.
Open the Settings page and click on "Users and Teams" in the User and Team Management section at the bottom of the left column.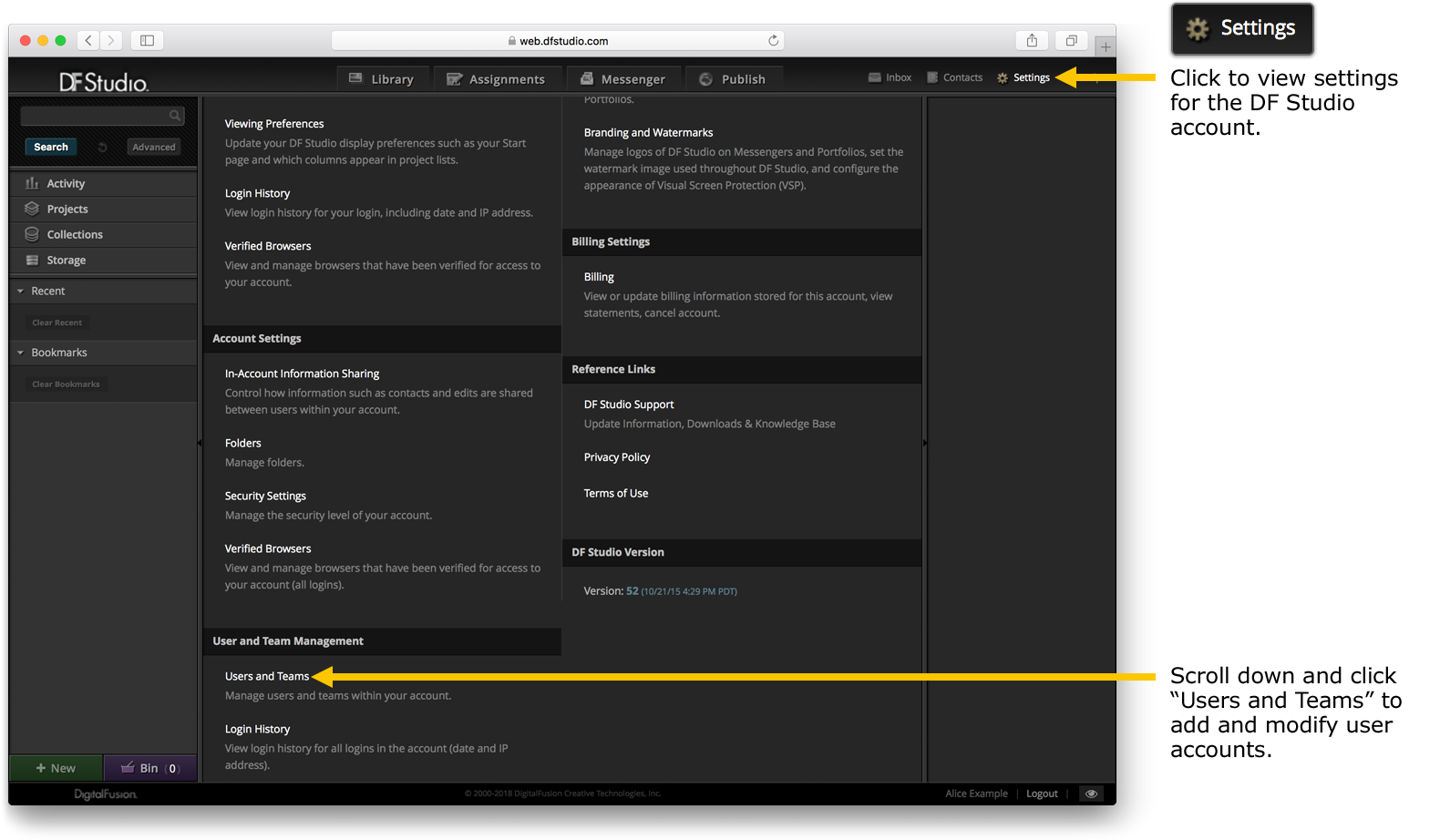 Billing contacts will be identified with an asterisk (*). Click any user's name, or use the "Edit" button at the right of the user listing, to edit the user's details.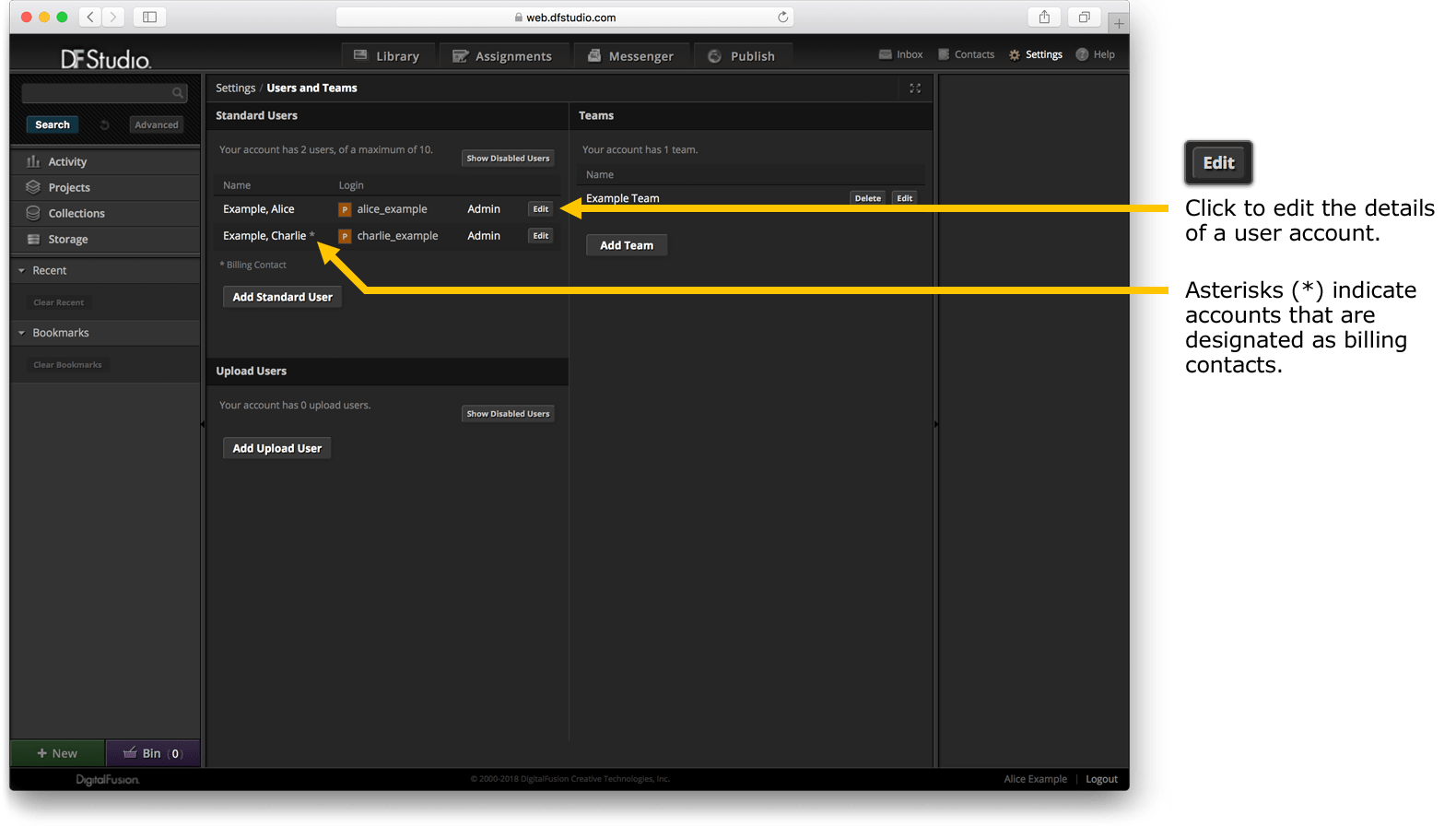 On the Edit User screen, check the box next to Billing Contact to make the user a billing contact on the account. This will include the user in the monthly email list for the billing statement.
Check the box for next to Billing Information to grant the user access to the Billing page of the account settings, where they can view current or past billing statements, or modify the payment information for the account.
Click "Update User" to save any changes and return to the Users and Teams page.