A LIVE Messenger shares all images in the source Project or Collection, including any images added after the Messenger has been sent. A LIVE Messenger is a great way to share images with recipients in real time. For example, it is useful on the day of a photo shoot or live event, when off-site clients are interested in seeing the newest photos as they are being shot and uploaded.
To send a LIVE Messenger, navigate to the desired Project or Collection and click the "Send" button at the bottom of the Project window. In the first step of the "Send Messenger" overlay, choose the "LIVE Messenger" option.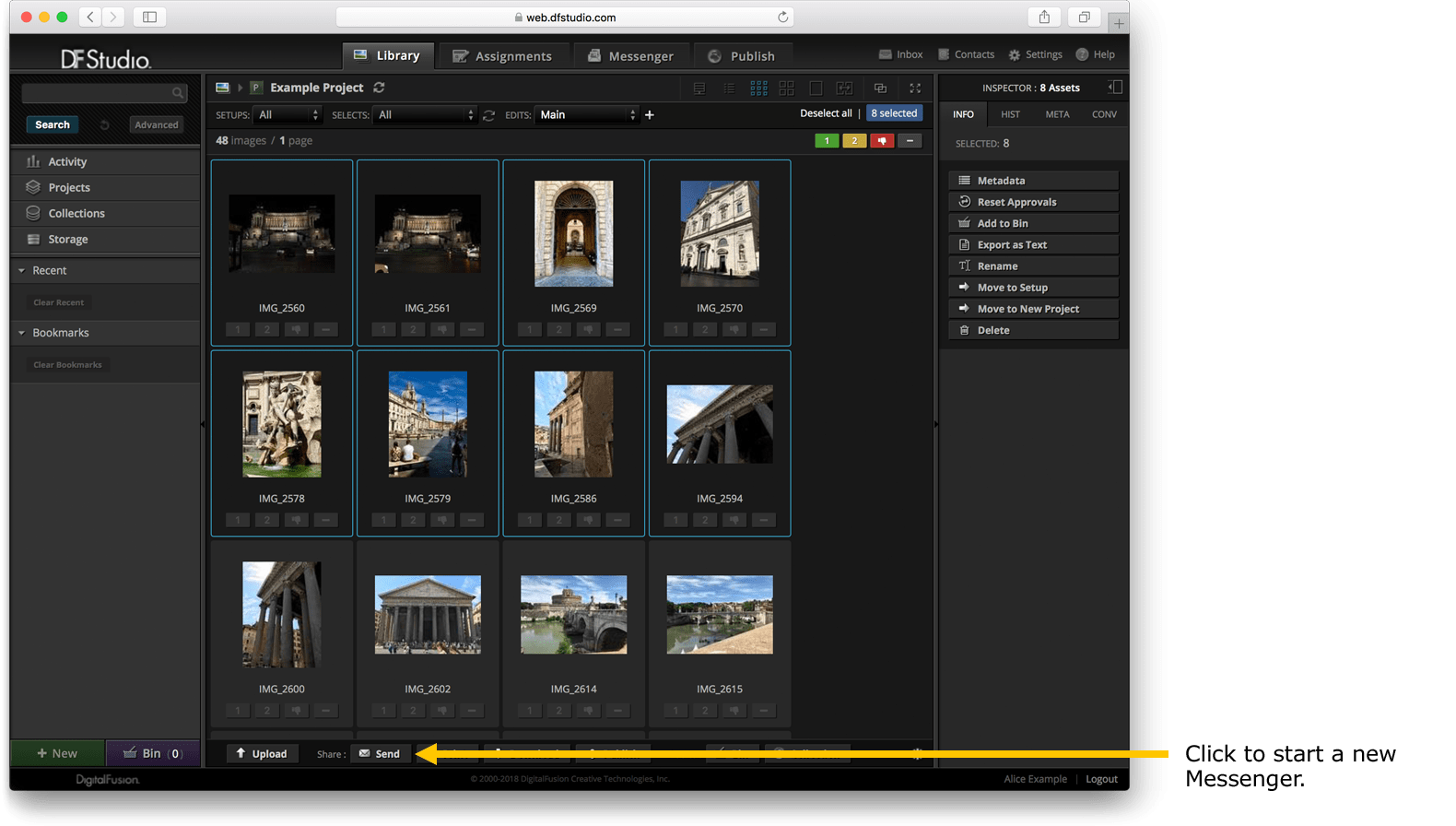 From this point, the process will follow the same steps as a standard Messenger. See Share Images With a DF Studio Messenger, beginning at Step 4.
Messenger recipients can click the Refresh icon to update their view, which will allow them to see the latest images uploaded to the Project or Collection.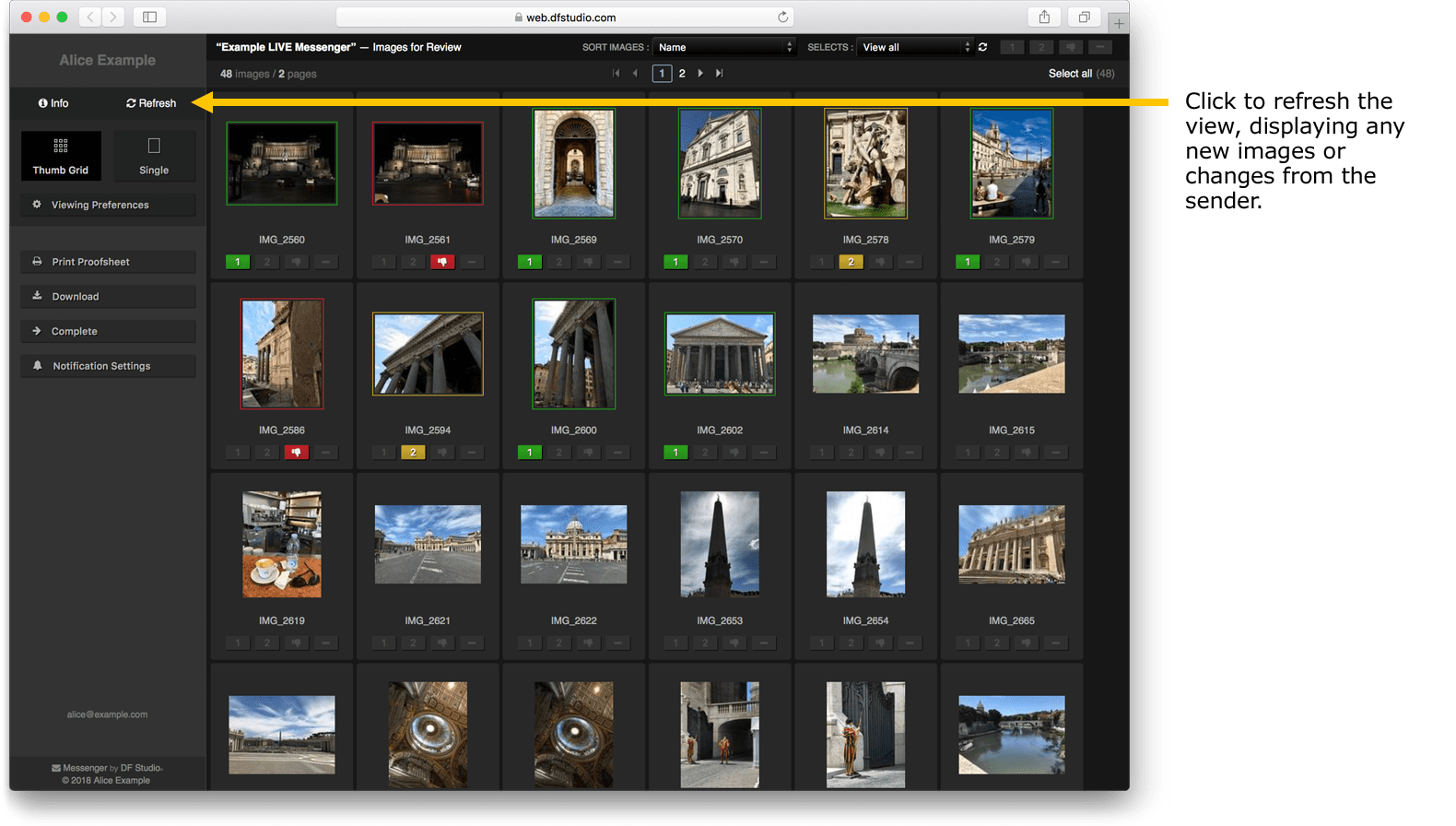 View the latest selects or comments from the Messenger recipient in the DF Studio Project view by clicking the Refresh icon.