It is preferable to use the DFS Downloader to download files; however, for users who cannot install the downloader, the Java Web Start downloader is available. (For information about DFS Downloader, see Download Multiple Files Using DFS Downloader.)
For steps to download from a Messenger on a mobile device, see Mobile Download Messenger.
A Download Messenger from DF Studio will be received in the form of an email: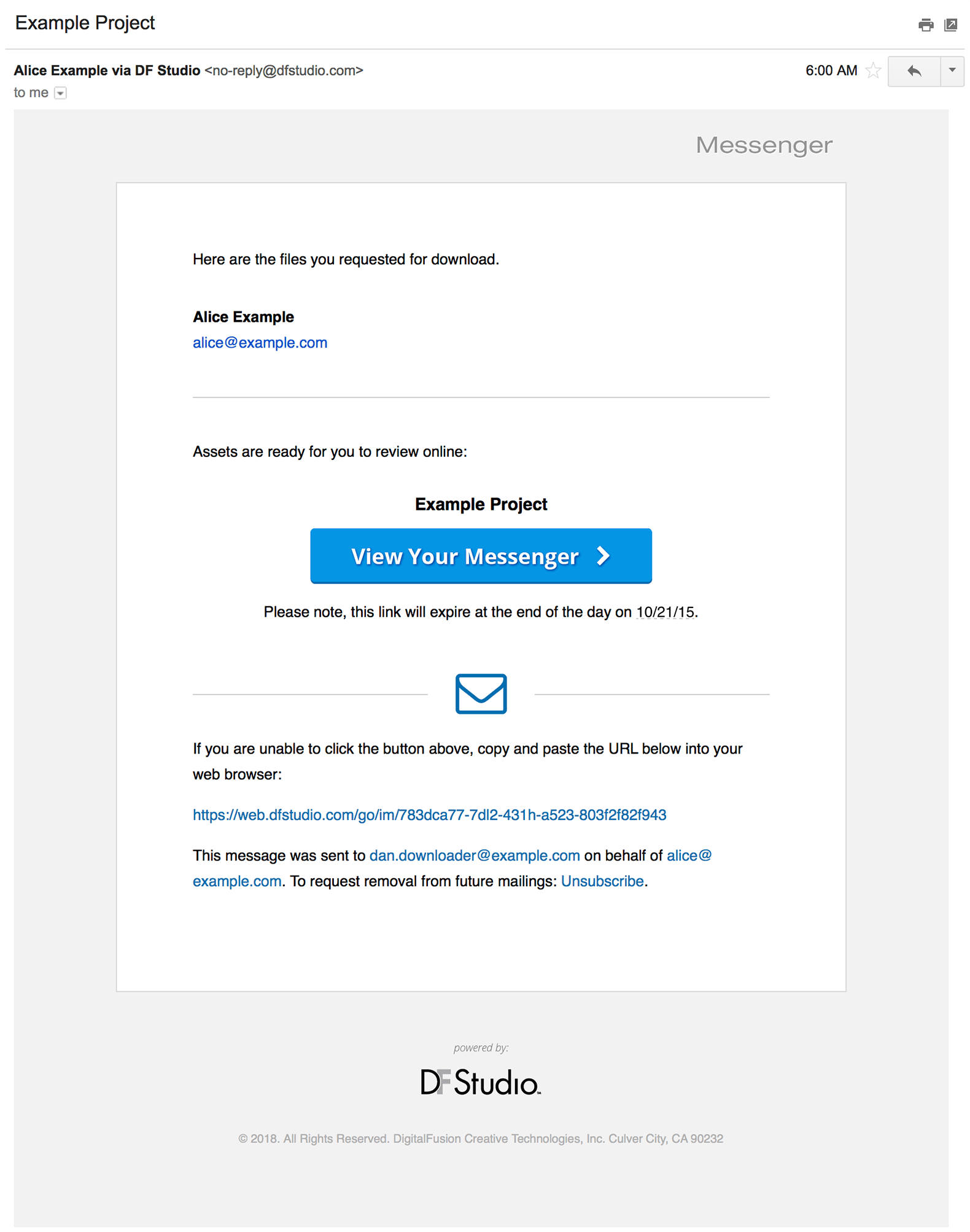 1. Click the "View Your Messenger" button in the email to open the Messenger interface in a web browser.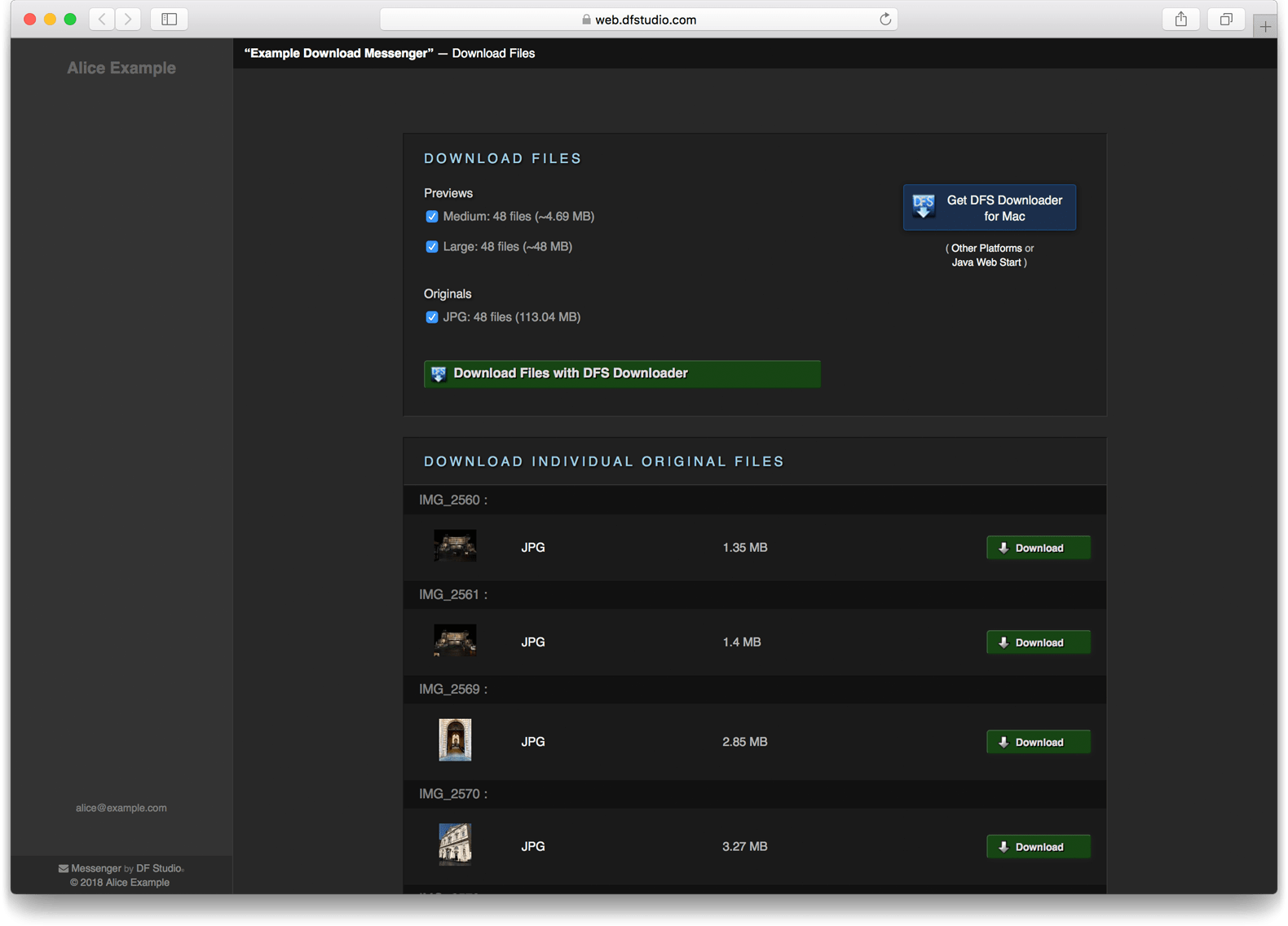 2. To download an individual file, click the "Download" button next to that file.
3. To download the entire list of files, click the "Java Web Start" link at the top of the Messenger Interface.

4. A file with a .jnlp file extension will be downloaded. Double-click the file to open it.

5. Opening this file may display a security warning. If desired, future warnings regarding the DF Studio downloading tool may be suppressed by checking the box next to "Do not show this again…".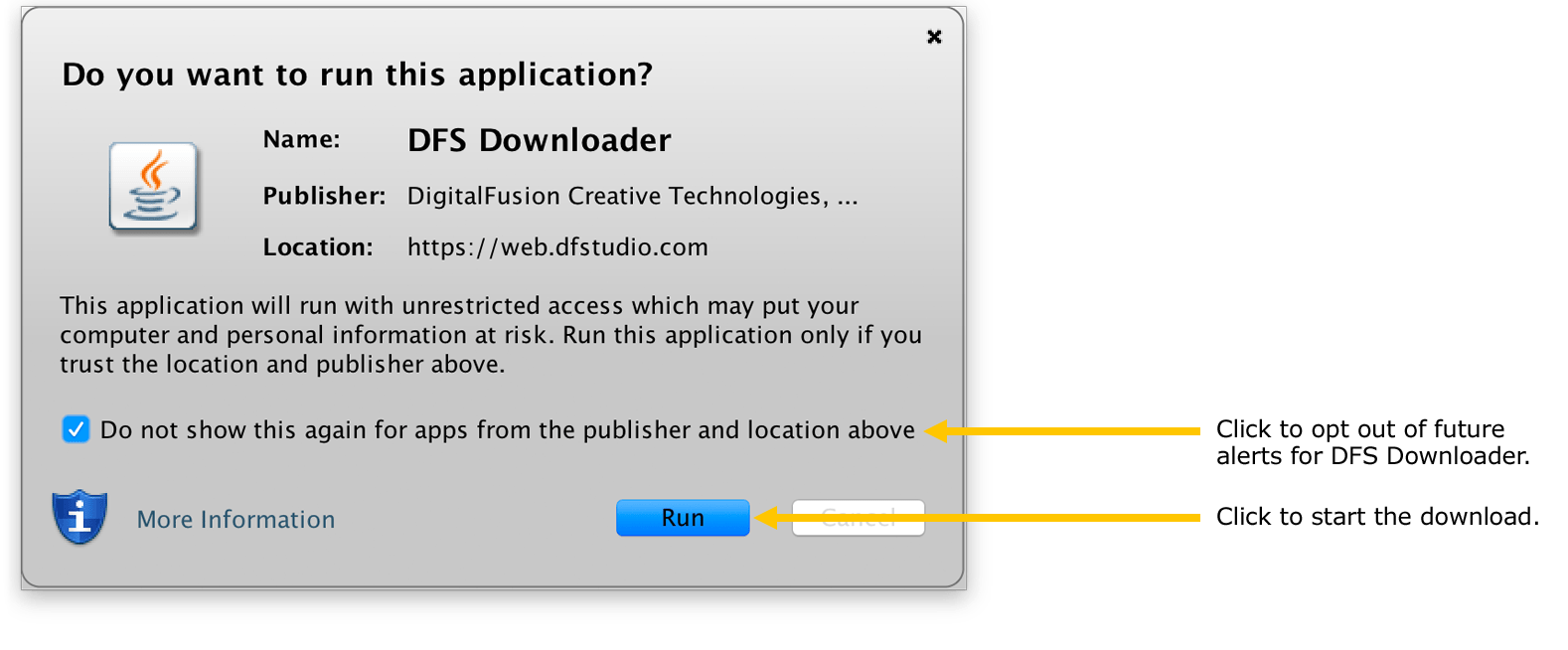 6. Click the "Run" button to launch the downloader tool. The Java Web Start downloader will then launch and begin downloading the files.

For issues with the Java Web Start downloader, see Possible Java Problems.