It is preferable to use the DFS Downloader to download files; however, for users who cannot install the application, files can be downloaded individually. (For information about DFS Downloader, see Download Multiple Files Using DFS Downloader.)
For steps to download from a Messenger on a mobile device, see Mobile Download Messenger.
A Download Messenger from DF Studio will be received in the form of an email: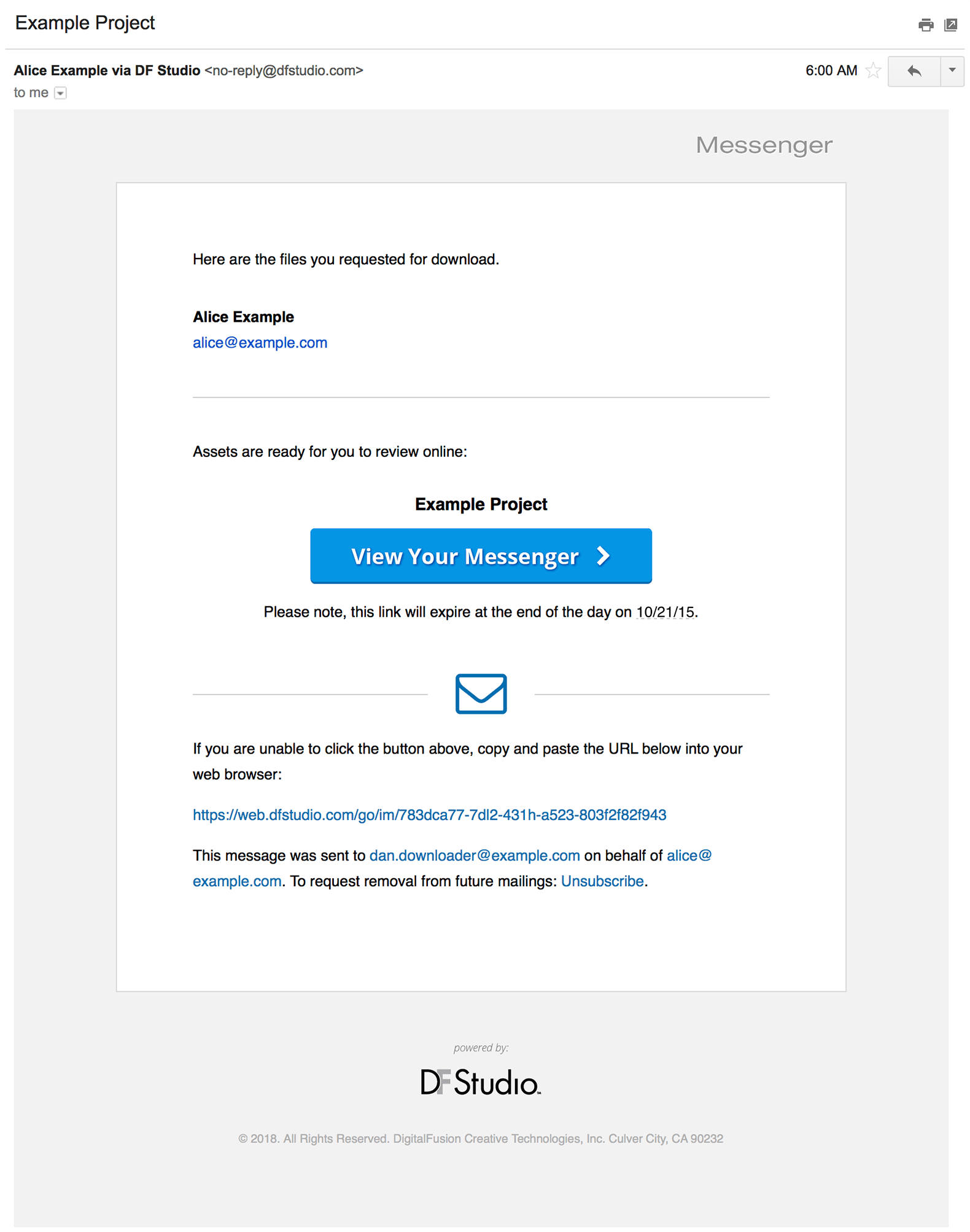 1. Click the "View Your Messenger" button in the email to open the Messenger interface in a web browser.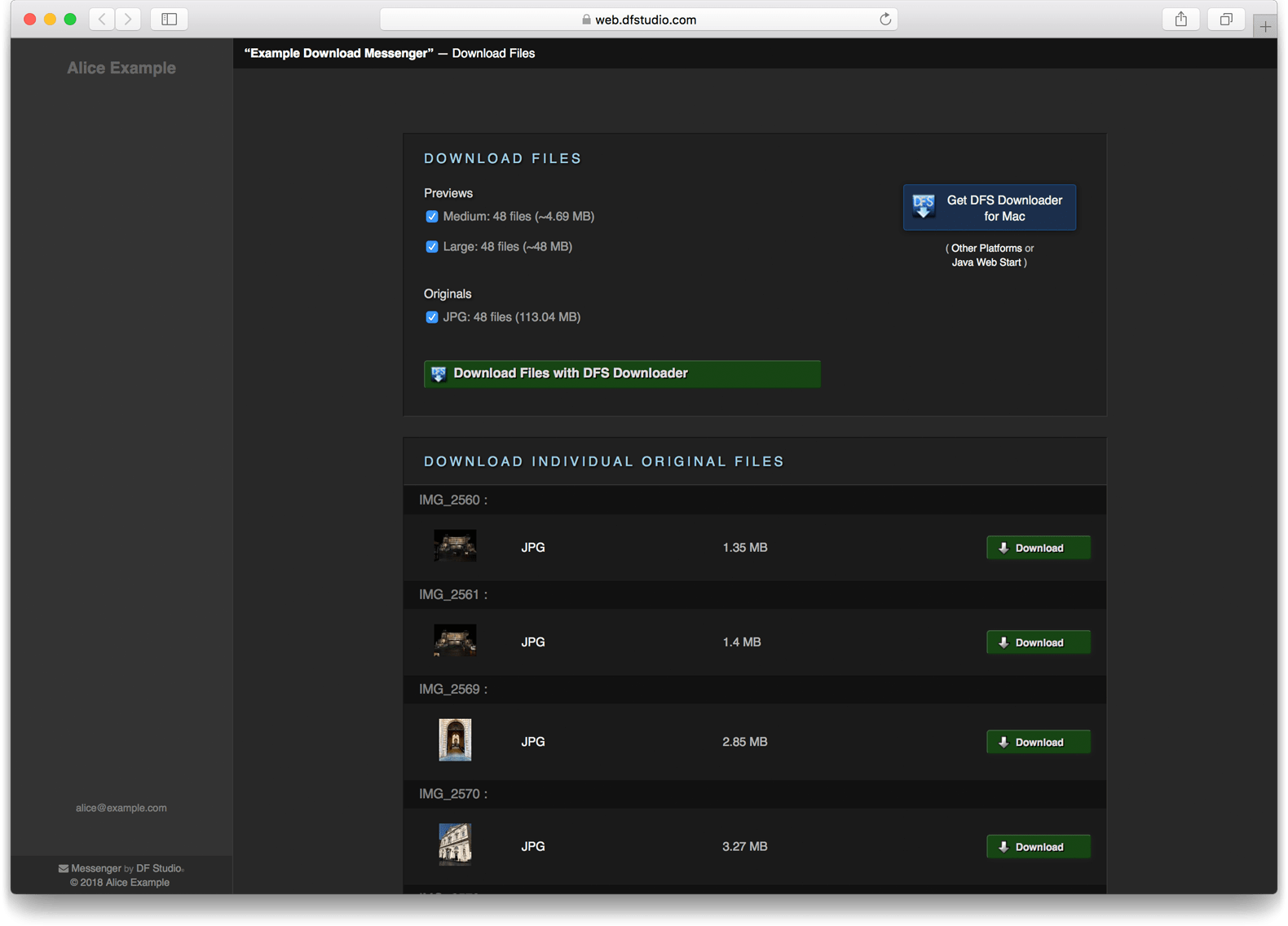 2. To download an individual file, click the "Download" button next to that file.