It is preferable to use the DFS Downloader to download files; however, for users who cannot install the application, files from Messengers containing fewer than 1000 total files can be downloaded individually. (For information about DFS Downloader, see Download Multiple Files Using DFS Downloader.)
For steps to download from a Messenger on a mobile device, see Mobile Download Messenger.
A Download Messenger from DF Studio will be received in the form of an email: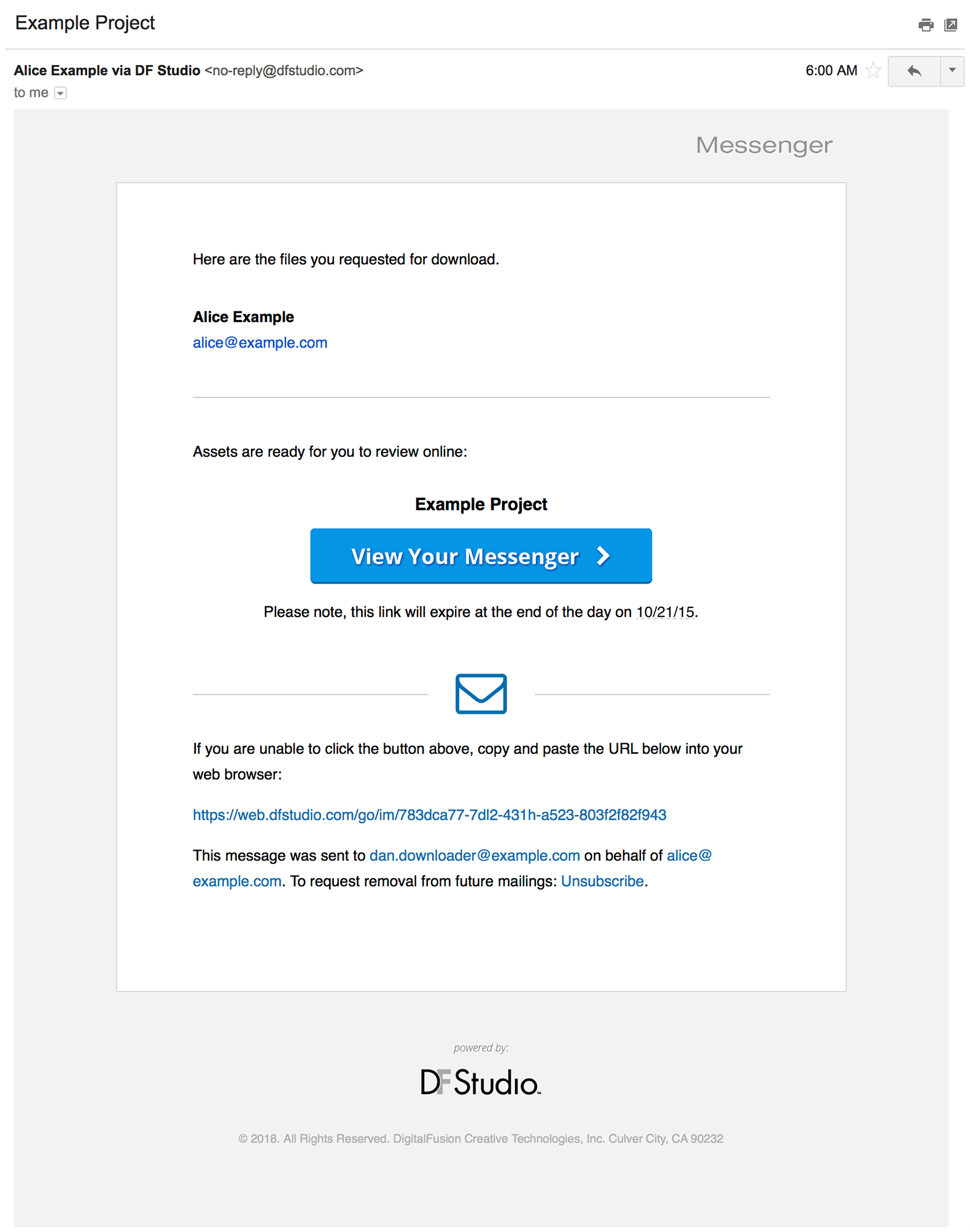 1. Click the "View Your Messenger" button in the email to open the Messenger interface in a web browser.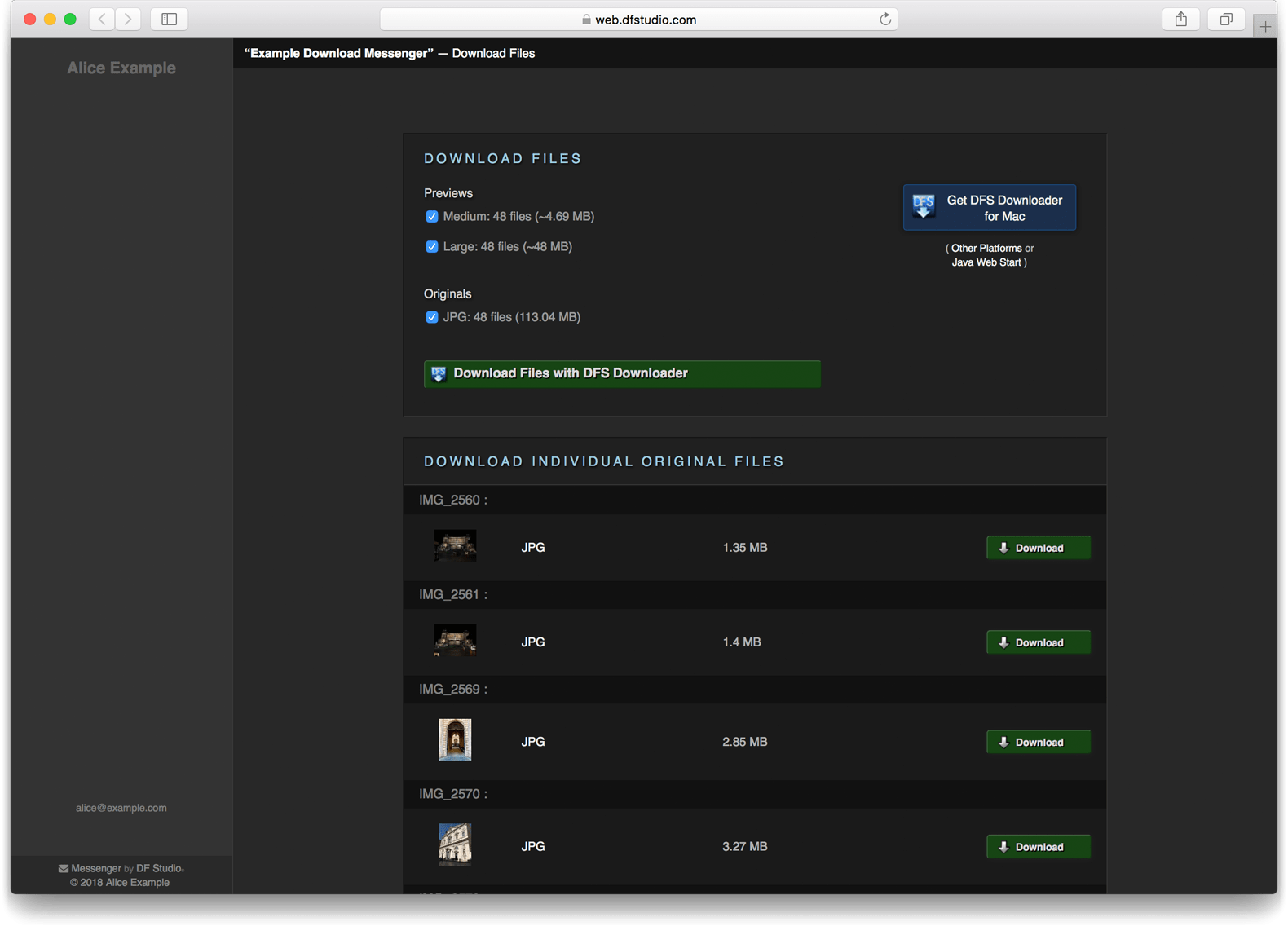 2. To download an individual file, click the "Download" button next to that file.
As noted above, these individual links will only appear when the total number of files in the Messenger is 1000 or fewer.