Individual original files can be downloaded from DF Studio from any file list view.
If a file is currently in Cold Storage, it cannot be downloaded. See Cold Storage for more information. To download a full-size preview, see Download DF Studio Previews.
Download From Files view
Switch to Files view using the Files icon or the "Files" button in the Project Inspector.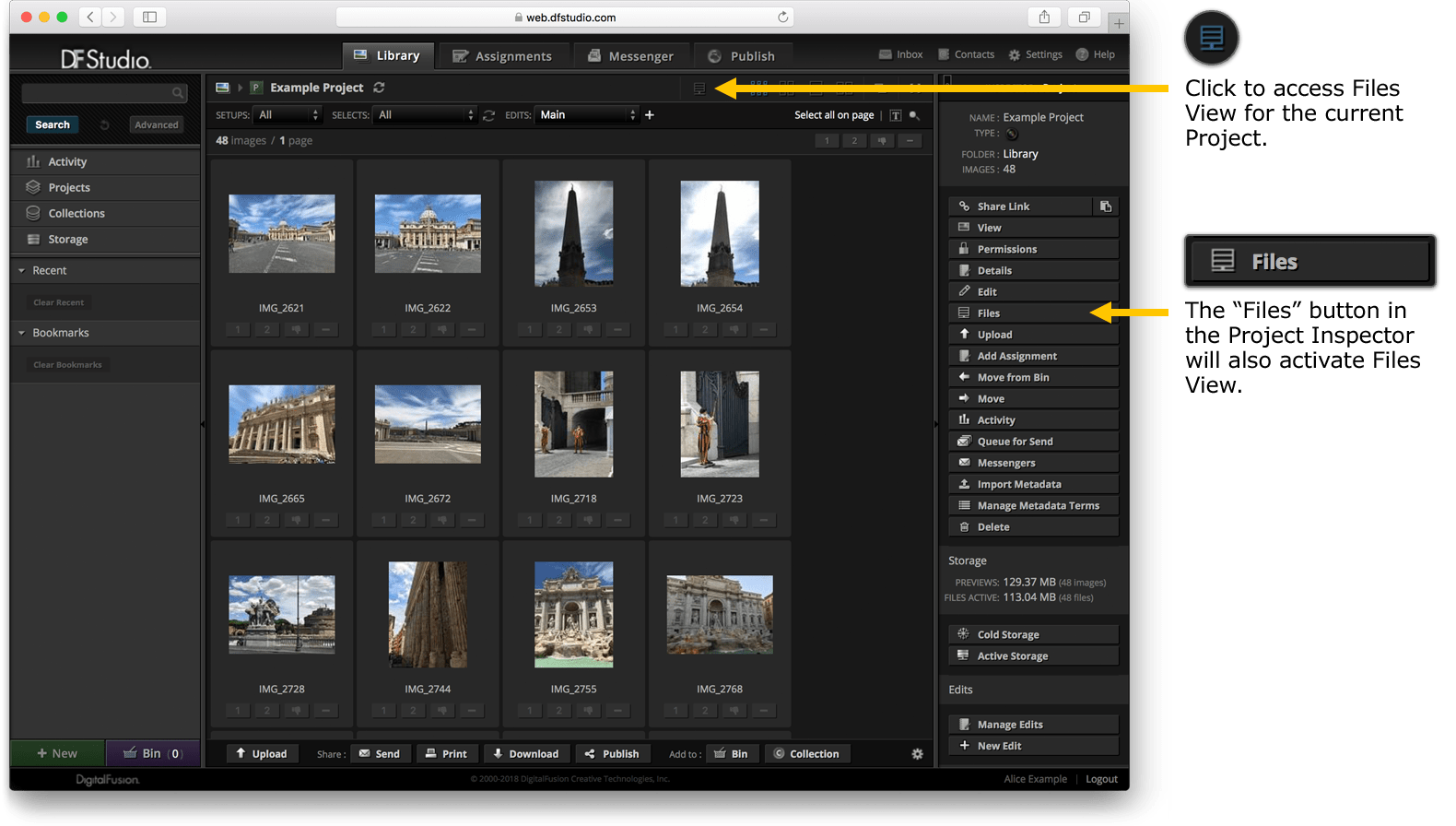 Click the name of any file to download immediately.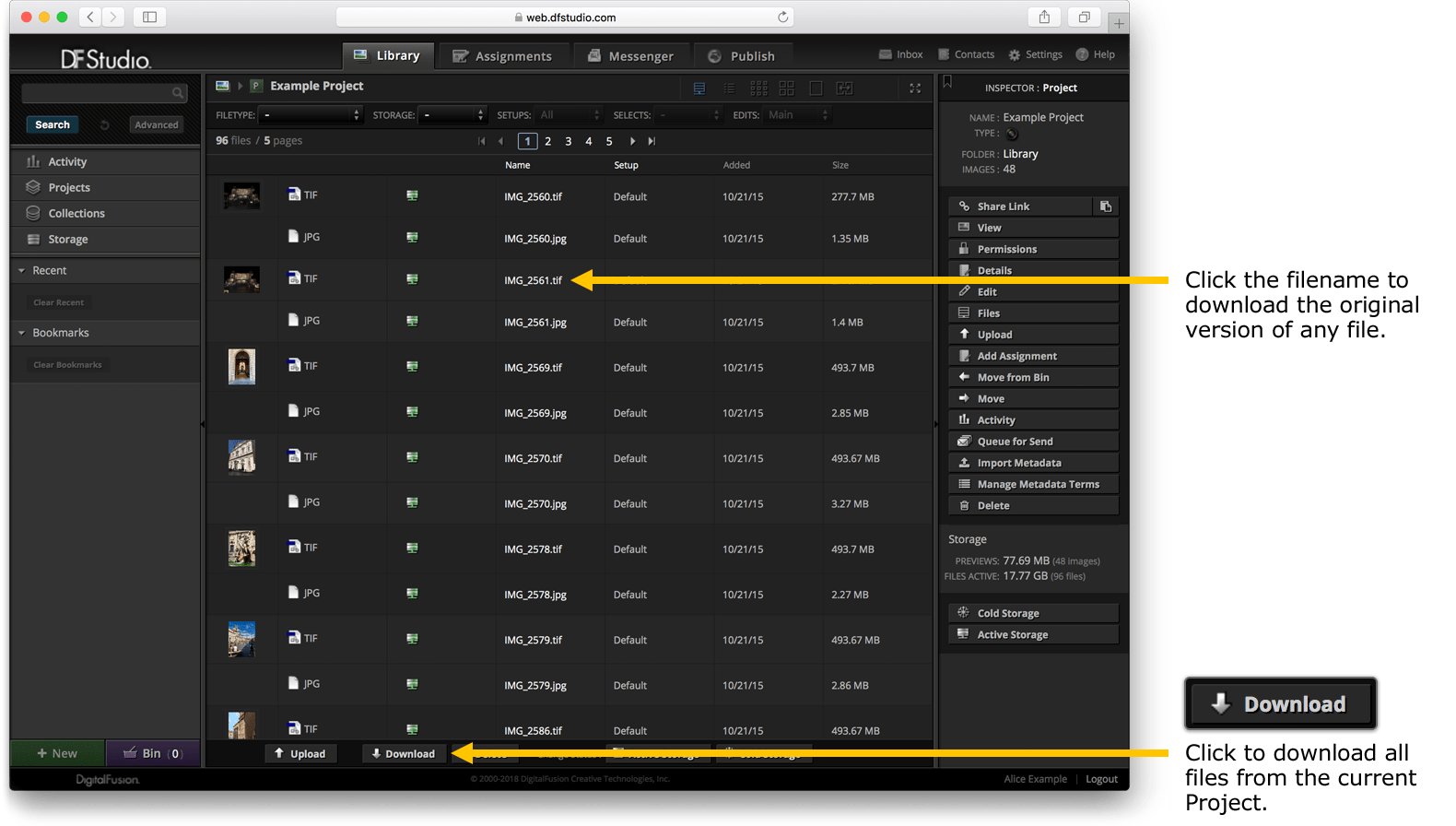 In some cases, assigned permissions on a particular Project, Collection, or Library folder may prohibit downloading assets. See Control Access With Permissions Settings for more information.
Download From another view
In views such as List, Thumbnails, or 1-Up, select any asset preview. Then click the "Files" button in the Asset Inspector.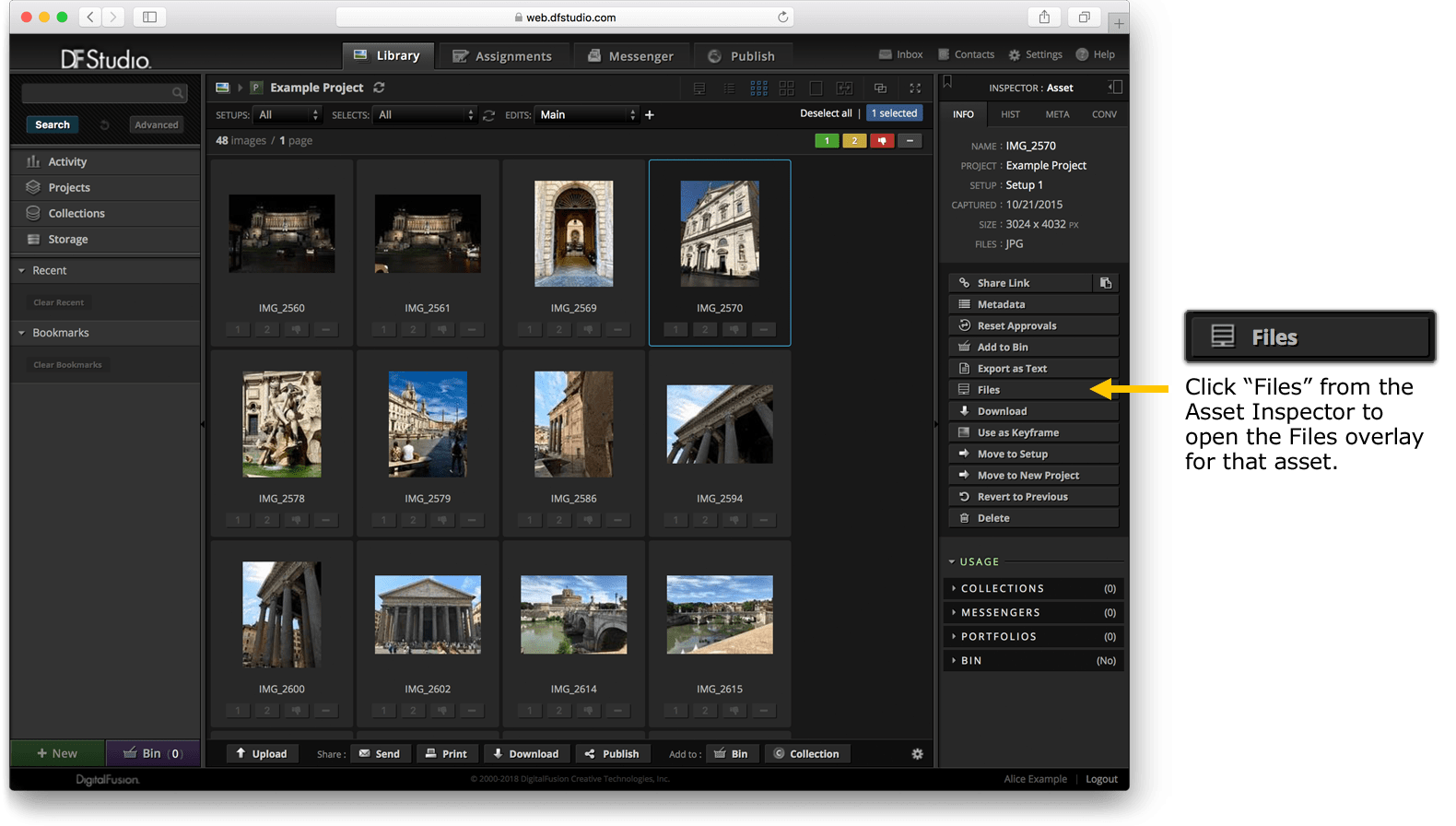 The Files overlay will appear with a listing of all files associated with the selected asset. Click the download icon next to any file to download immediately.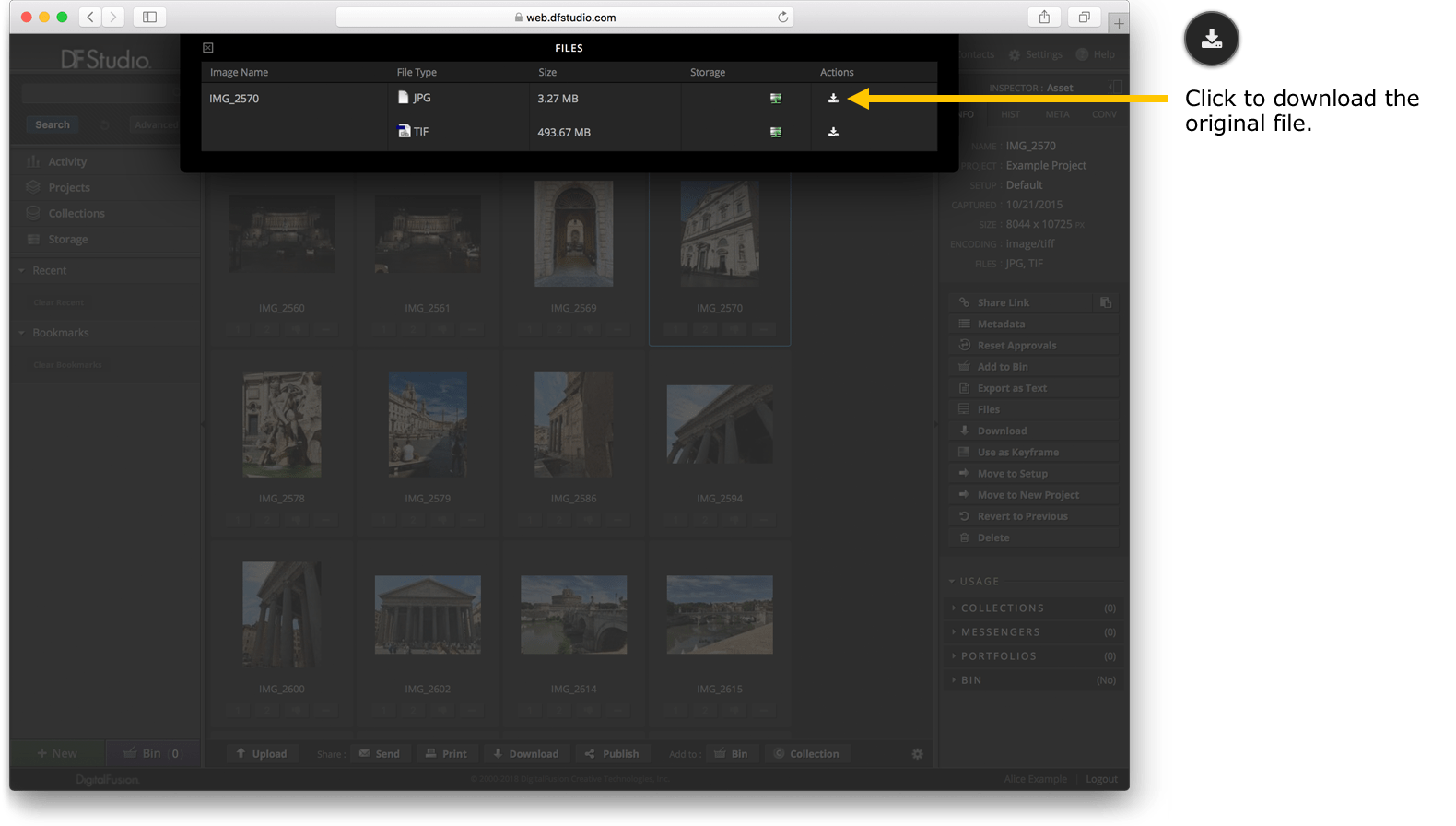 To download several files at once, see Download Multiple Files Using DFS Downloader.