The Upload User has credentials to log in to a DF Studio account, but has limited access; this user can only create Projects and upload files to the account.
This tool was designed for those photographers who actively and regularly contribute to employers who are DF Studio account holders. Examples of such a relationship would be a union photographer working regularly on a show produced by a studio, or a press photographer who must have immediate access to upload for a news agency.
Upload User accounts function normally with external upload tools, like DFS Speed Link or Photo Mechanic, or connect to the DF Studio site from a web browser to use a special "upload-only" interface.
Most enterprise clients have their own login URL matching this schema: example_company.dfstudio.com.
Like all users in DF Studio, Upload Users will be prompted to create a new password when logging in for the first time.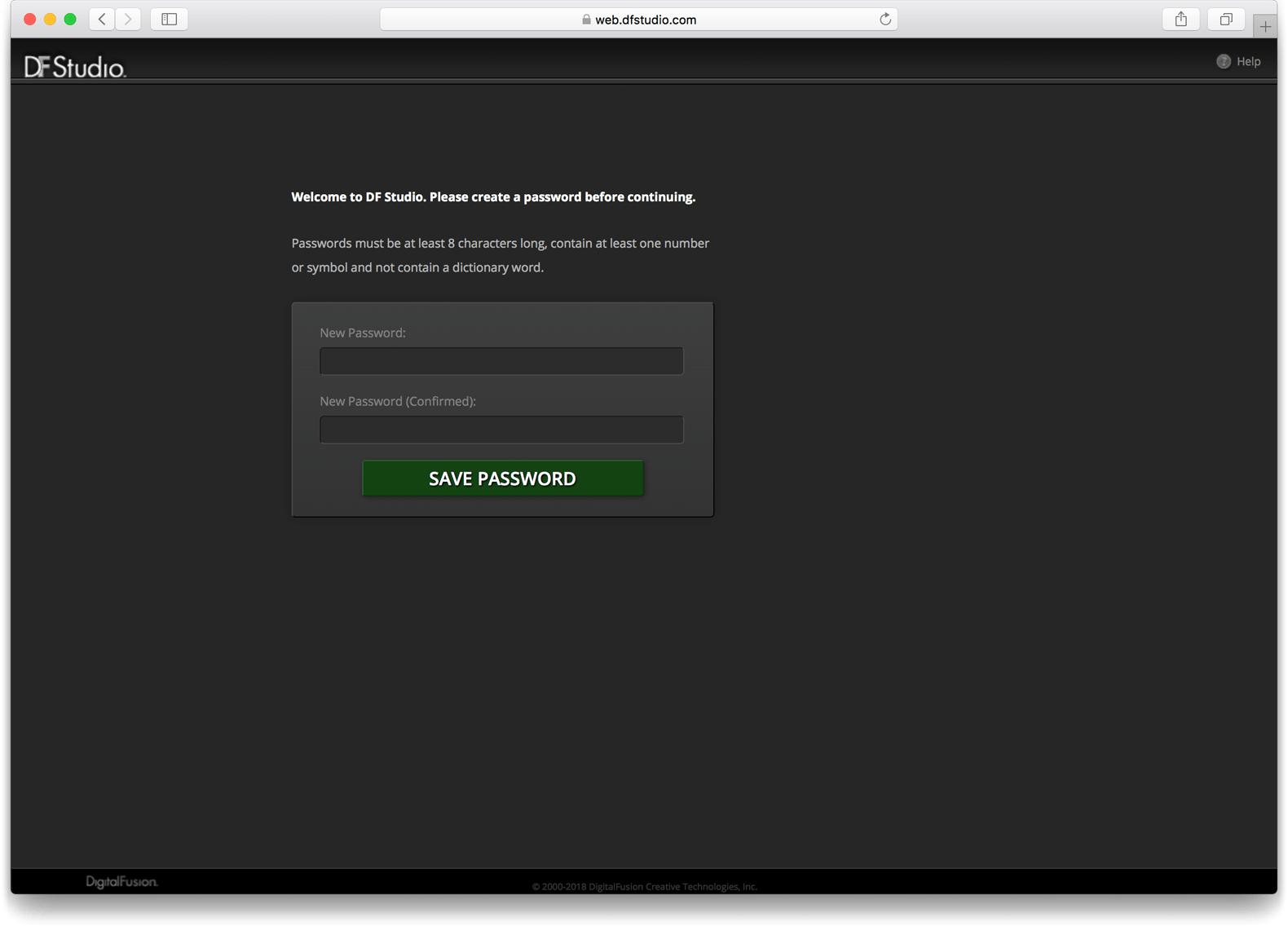 After changing the password, DF Studio will display the New Project tab in the Upload User interface.
Create a Project by providing name for the Project, as well as a new or existing folder to store it, then click the "Create Project" button to go to the upload page.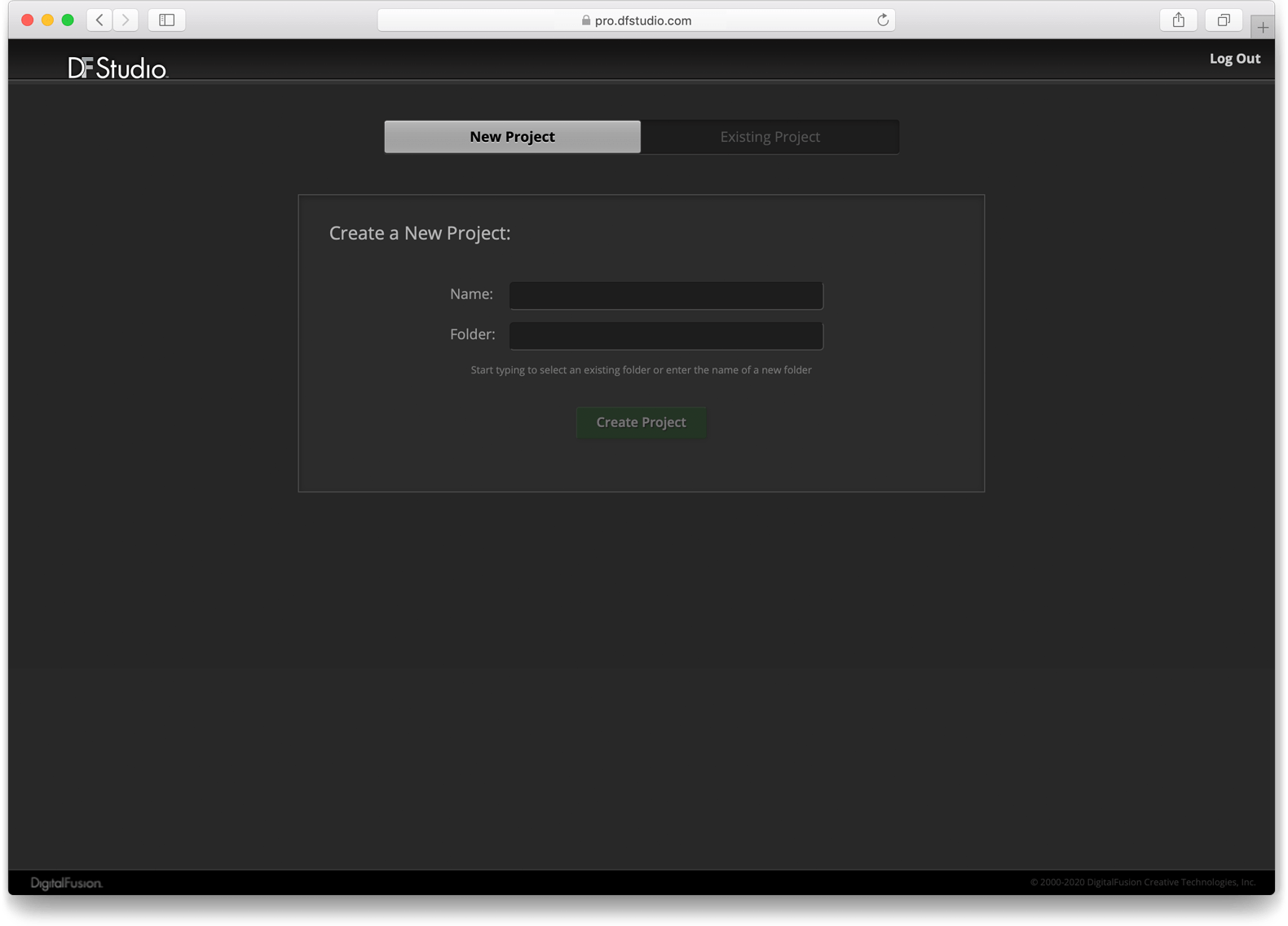 For more information about the upload process, see Upload Files to DF Studio.
If an upload fails, or if it is necessary to add new files to an existing Project, the Existing Projects tab will display previous Projects placed in the designated Upload User's folder. Projects will remain visible in this uploads list until an administrator on the DF Studio account moves the assets to a different directory.