DFS Speed Link can connect to a DF Studio account using the same login credentials as the DF Studio site. It can also connect using an Assignment Key (see instructions below).
Log In With DF Studio Credentials
Clicking on "New Account" in the DFS Speed Link interface will display the appropriate fields to log in with a username, account, and password. After the first successful login, this account information will be saved and accessible under the menu labeled "Select Recent Account".

The server URL is not the same for all clients. Please see the list below:
Individual/Professional Accounts:

https://pro.dfstudio.com

Team or Small Business Accounts:

https://team.dfstudio.com

Enterprise Accounts:

https://examplecompany.dfstudio.com

(where examplecompany is usually a company's initials or small name, e.g. ibm, cnn, etc.)
Clicking the "Use" button will complete the account authentication, and DFS Speed Link will be ready to perform uploads to the account.

Enterprise users who access DF Studio through single sign-on (SSO) do not have a unique password at DF Studio and therefore cannot log in to DFS Speed Link with DF Studio credentials. Instead, generate an Upload Key and log in using the instructions below.
Log In With an Assignment Key or Upload Key
Clicking the "New Key" button will provide the opportunity to input an Assignment Key or Upload Key, and the associated email address.

When uploading with an Assignment Key, the email address must match that of the original Assignment email.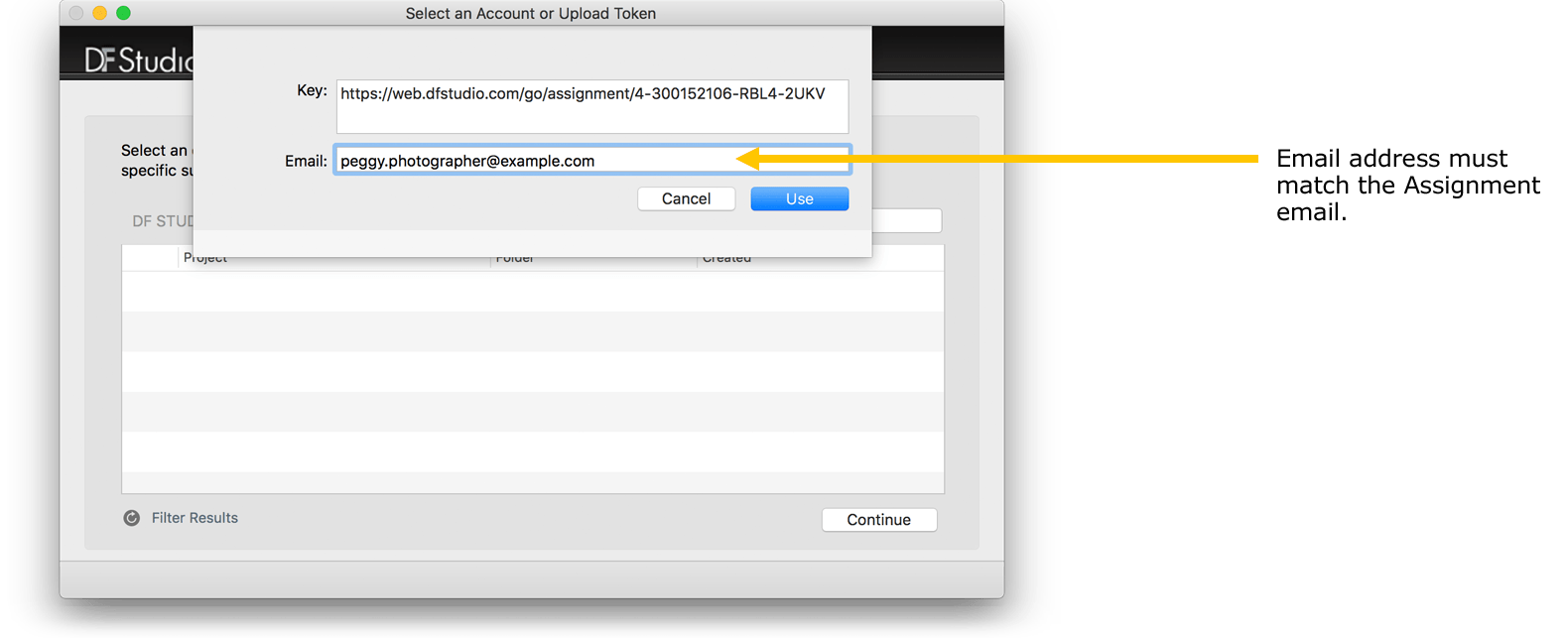 Once the DFS Speed Link application has verified these credentials, it will be ready to perform uploads to the Project designated by the Assignment Key.