A Project Upload Key is a unique code allowing images to be uploaded into a DF Studio Project without using a username and password. Using an Upload Key provides a direct way to upload to a specific Project (when using an external application like DFS Speed Link), or to provide upload access to someone without sharing login credentials.
Upload Keys can be used with any of the DF Studio LINK clients or plug-ins, as well as via the web at https://studio.dfstudio.com/go/upload
To obtain the Upload Key for a Project:
1. Click the "Upload Key" button in the Project Inspector.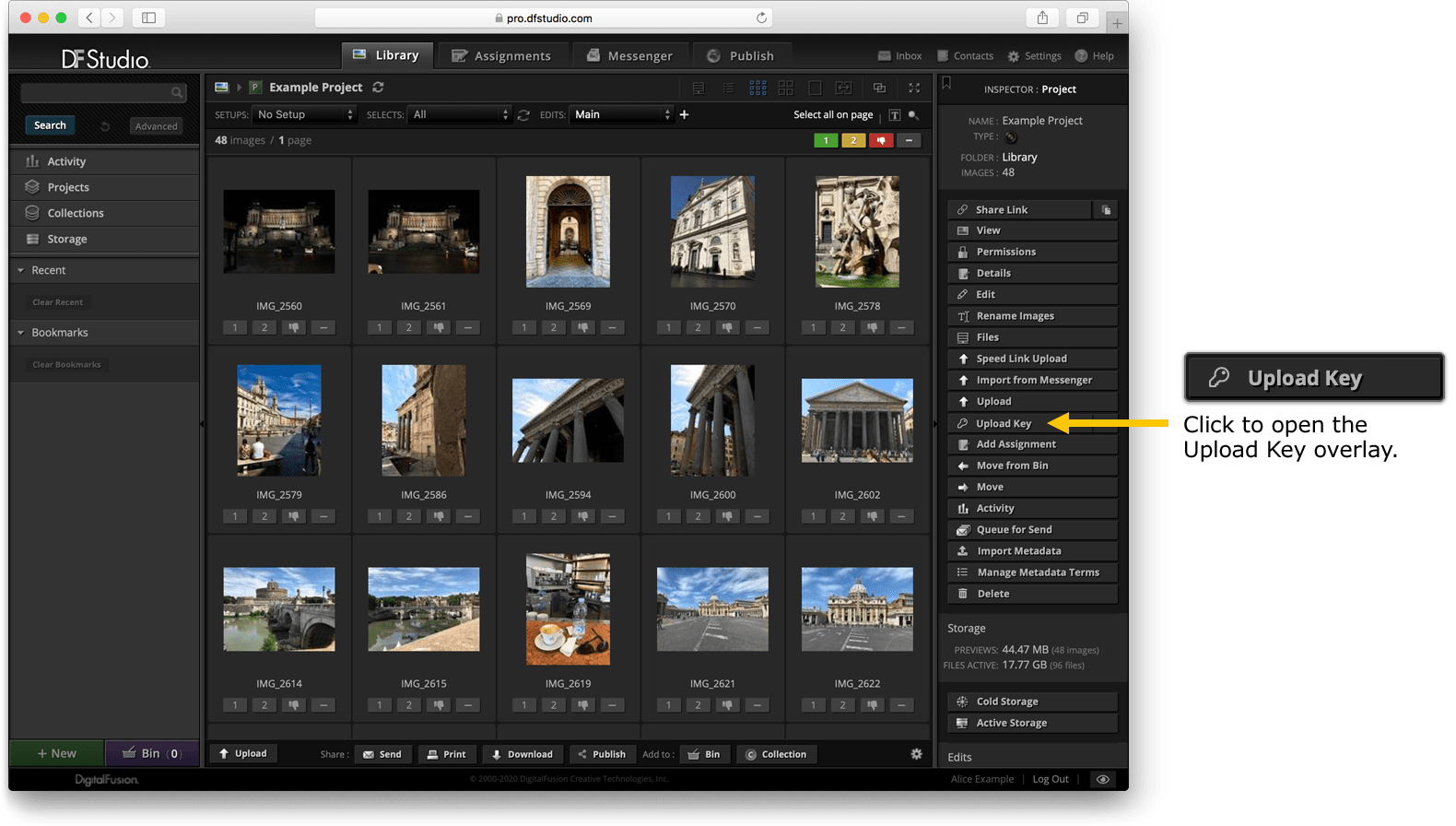 2. Copy and share the Upload Key, or use the "Copy" icon to copy it to the clipboard. The Upload Key can also be emailed directly using the "Email the Upload Key" button, which will begin a new message in the computer's default email application.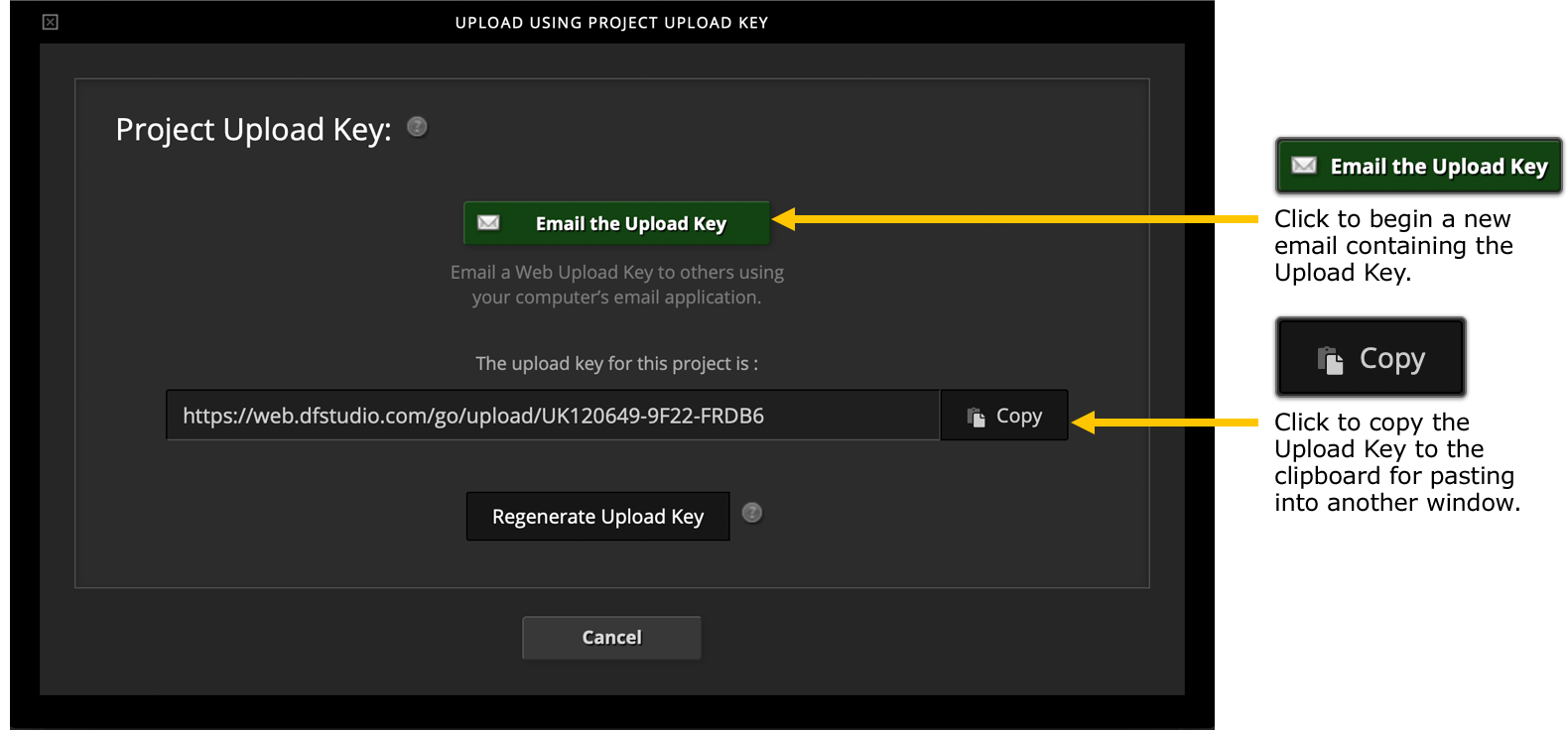 Shortcuts exist for the "Copy" and "Email" functions, alongside the "Upload Key" button in the Project Inspector. Use these to copy or email the Upload Key without opening the overlay.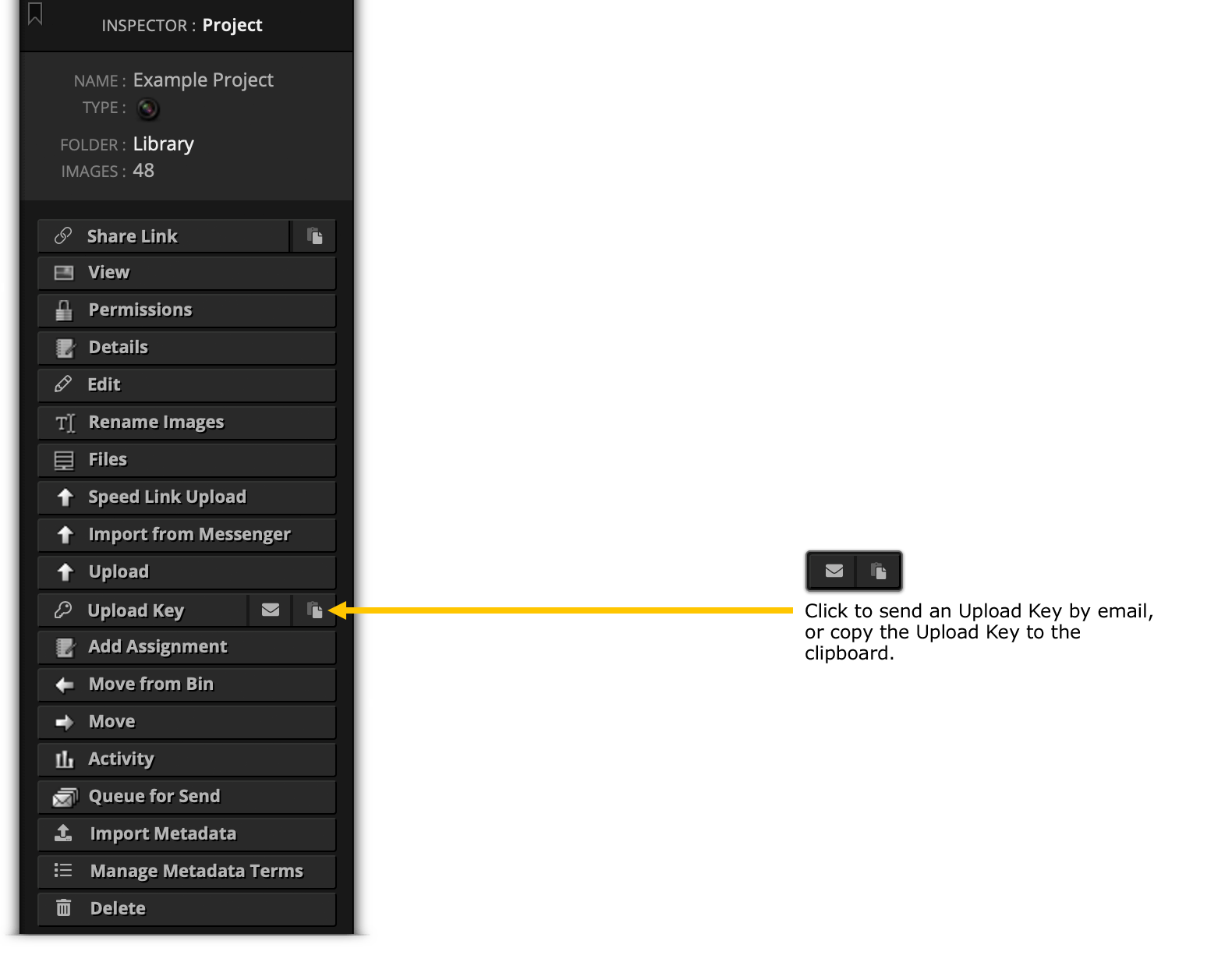 An Upload Key allows direct upload access to the Project for anyone who has it, and as such it should be protected just like a DF Studio password. If there is any concern that an Upload Key has been compromised, use the "Regenerate Upload Key" button in the Upload Key overlay to generate a new one. This will invalidate any previous Upload Keys for the Project.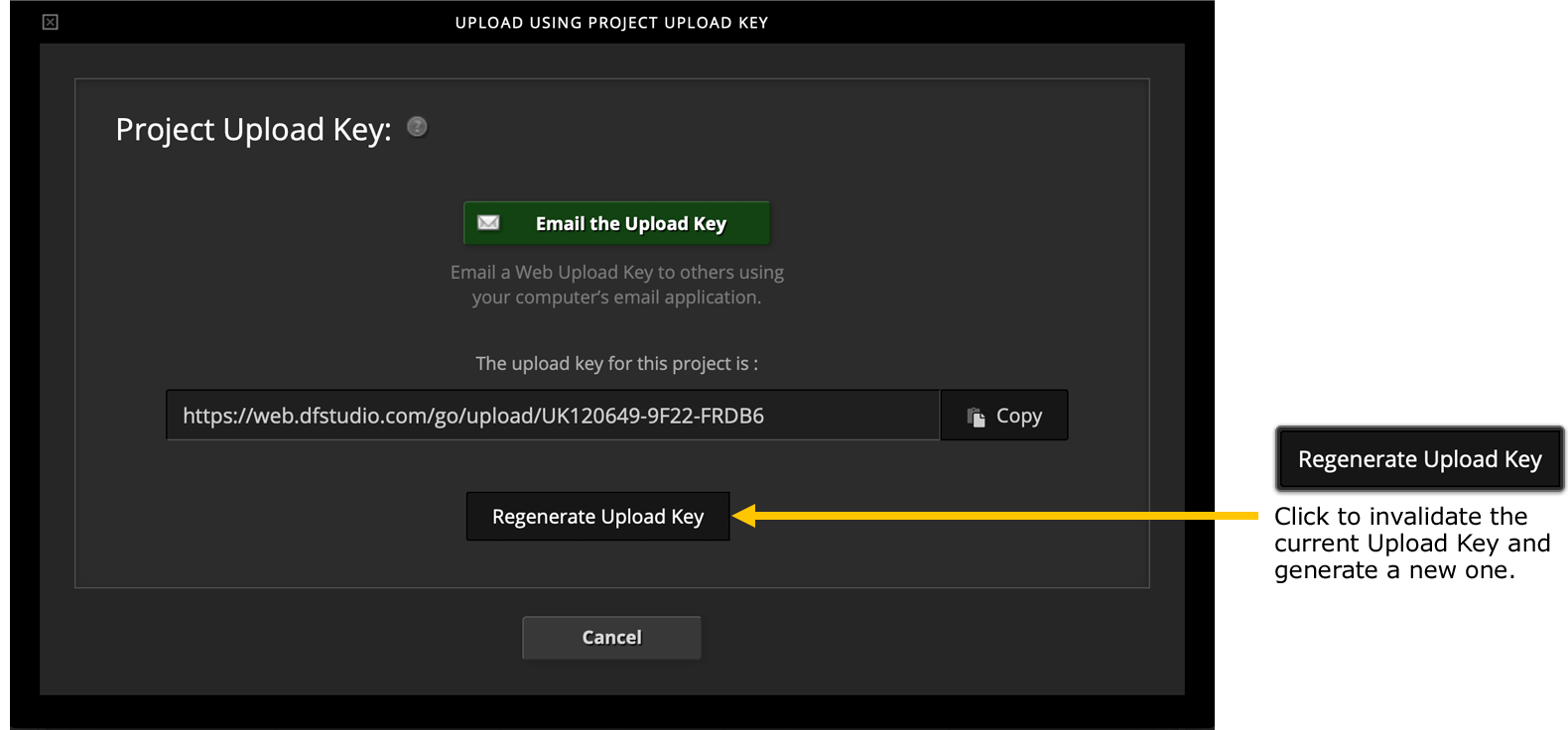 For more information about DFS Speed Link, see DFS Speed Link Application.